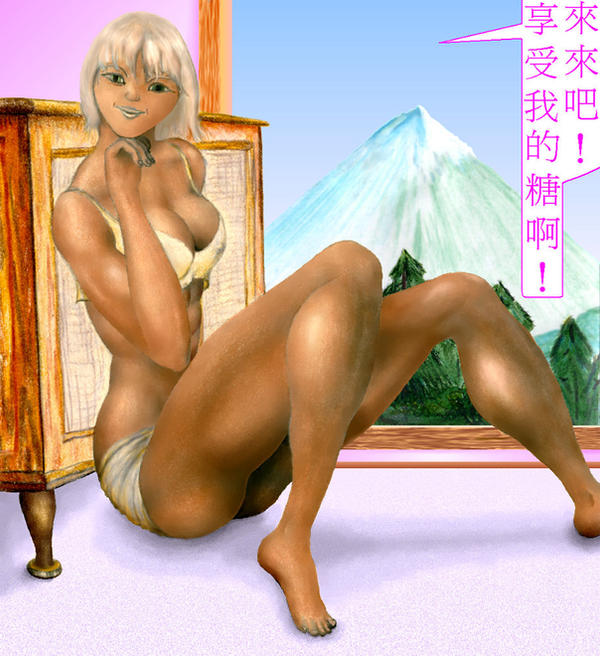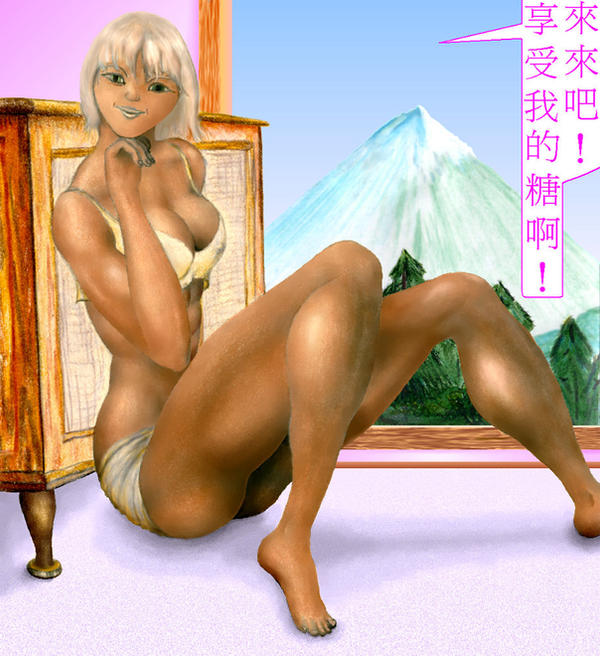 A tall leggy blond who can speak Chinese is very interesting to me for some reason...
About 1975 I believe it was, I had an extraordinarily clear dream. The rambling details of the dream and the associated theories are on a story on my site, musclewomen.com. Anyway, as soon as I woke up, I sketched what I had seen in the dream right away. Later, I colored it with colored pencils.
Later that day, in the library of University of Florida, I saw a woman whose face was JUST LIKE her! But because I was (and am) such a bungling nerd

I failed to introduce myself or whatever, even after she asked me what time it was!

I wonder to this day if that dream was generated by some kind of spirit guide, higher-self, Universe-consciousness, or what.
DECADES later, I scanned it, smoothed out skin tones with a 1996 version of Corel Photo Paint which I still use, added sky and additional background and... there it is.