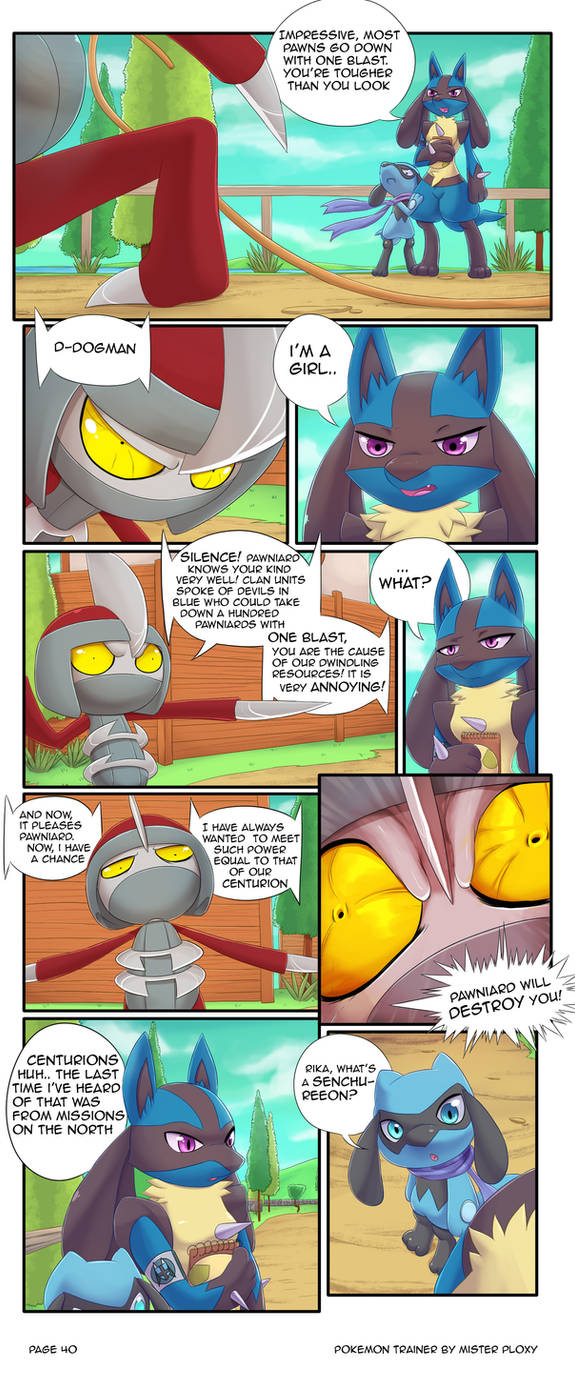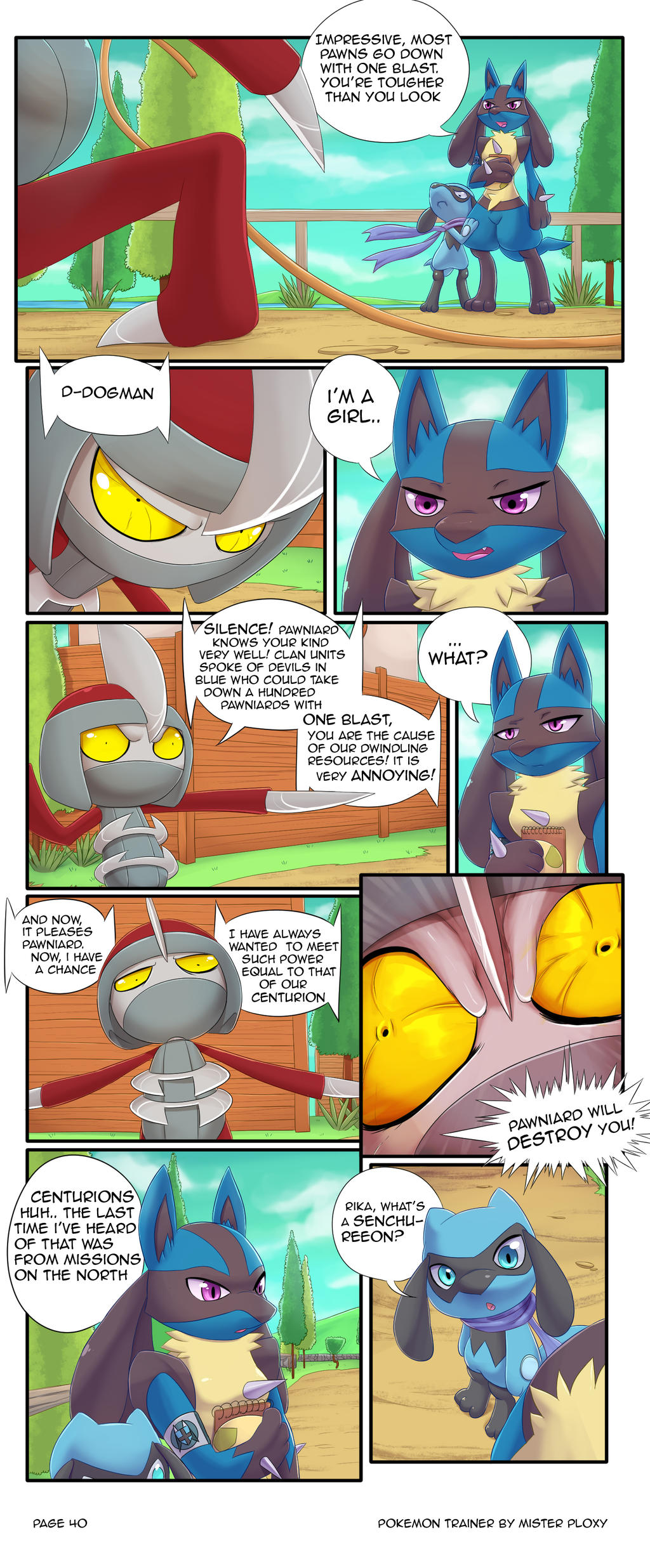 Watch
Previous Page: Next page:
=============
Pawniard don't Care. Pawniard Call you Man if it pleases him.
****The More You Know****
Centurions are the strongest Soldiers of Pawniard's Clan. They're also in charge of Raid Missions. These raids usually involve stealing food, furniture--Resources Basically, in order to fortify the Clan's Strength. Because of this, A Group for Hire called 'The PurgeMen' -- Lucarios-- are usually deployed to reduce the damage done on these raids. The PurgeMen and Pawniard's Clan has been fighting ever since.
************************
If you'd Like to support this Comic then feel free to Visit my Patreons:
My Patreon Link
Other Links:
Facebook
Gimme Like
Twitter
Picarto