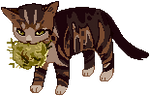 Murky.Lith |
| she.they

"
What the fuck are jalapeños and jack cheese doing in this macaroni?!
"
abt me
|
kin
|
negatives.



Hey, welcome to my page!
The name's Melissa but I'd highly appreciate it if you just called me Murky or Lith. I'm a teen living on the country side who's inspired to draw both digitally and traditionally. I've been drawing ever since I can remember. I love music, animals, nature, and macaroni and cheese almost more than anythingghhjkl. I also enjoy meeting new people and making new friends, so please feel free to chat with me! I don't bite.. (too hard). Anyways, thanks for visiting, and have a splendid day!