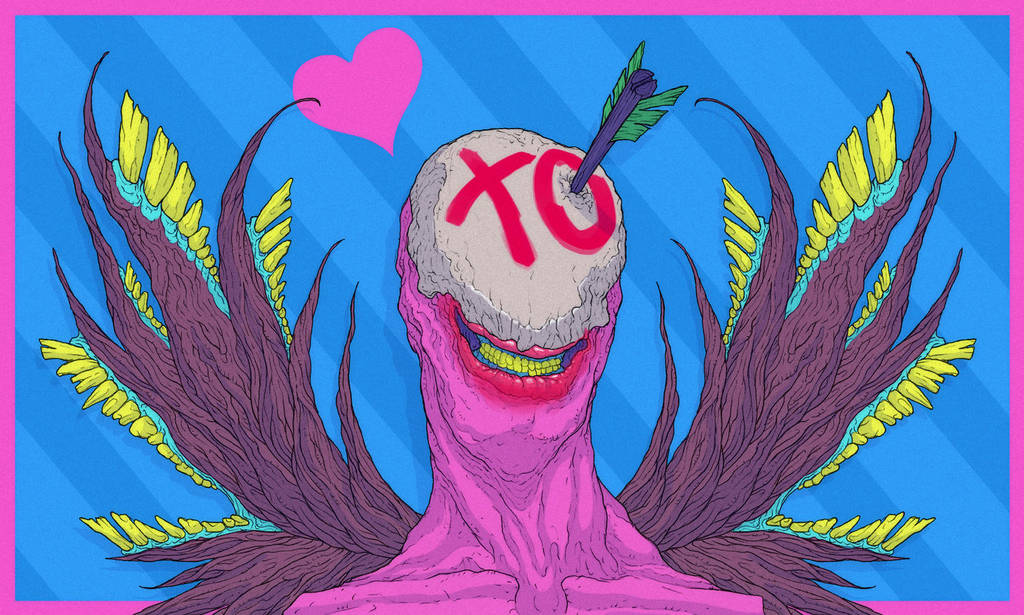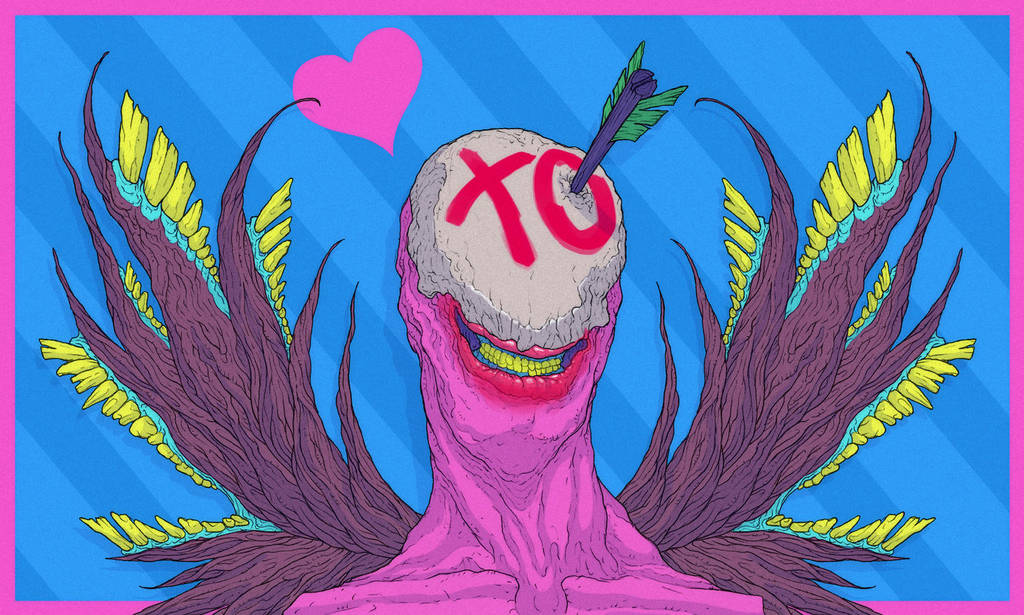 Watch


That's super cool looking!
Reply

Thank you, sir! It was fun to play around with, at least just to take a break from the usual routine.

Reply

The Heart Kemono gets it's name based on how a person treats others in life. If you are kind the Heart Kemono aligns you with your true love like a cupid. However, if you are a wicked person the Heart Kemono rips out your heart and devours it.
Reply

Yikes! Tough, but fair.

Sounds cool! What is that from?

Reply

It's not really based on anything, just a spin on the Cupid thing. A twisted version since it has wings, an arrow and appears to be supernatural.
Reply

I like it! It's actually close to my original concept for this character--he's the evil counterpart to Cupid, and shoots arrows of self-pity at single people on Valentine's Day.

Given how weird he looks, though, I'd say your rendition is probably more fitting!

Reply

Hmm that does sound like polar opposite to Cupid. The wings could play a role into the heart ripping as well.
Reply

Ah, that's true! The teeth in the wings are a new addition to this drawing--he just had regular wings in past incarnations, though they were still kinda creepy looking.

Reply

If you want in the future you could draw a demonstration of the Heart Kemono, coming across a wicked person. The wings could fight for the heart similar to the video game The Darkness
Small clip:
youtu.be/kf5JPXmfeyA
Reply

Pleasantly horrific, and nicely done!
Reply

Reply

Well that certainly is a surreal pic! Must have had a lot of fun drawing this

Reply