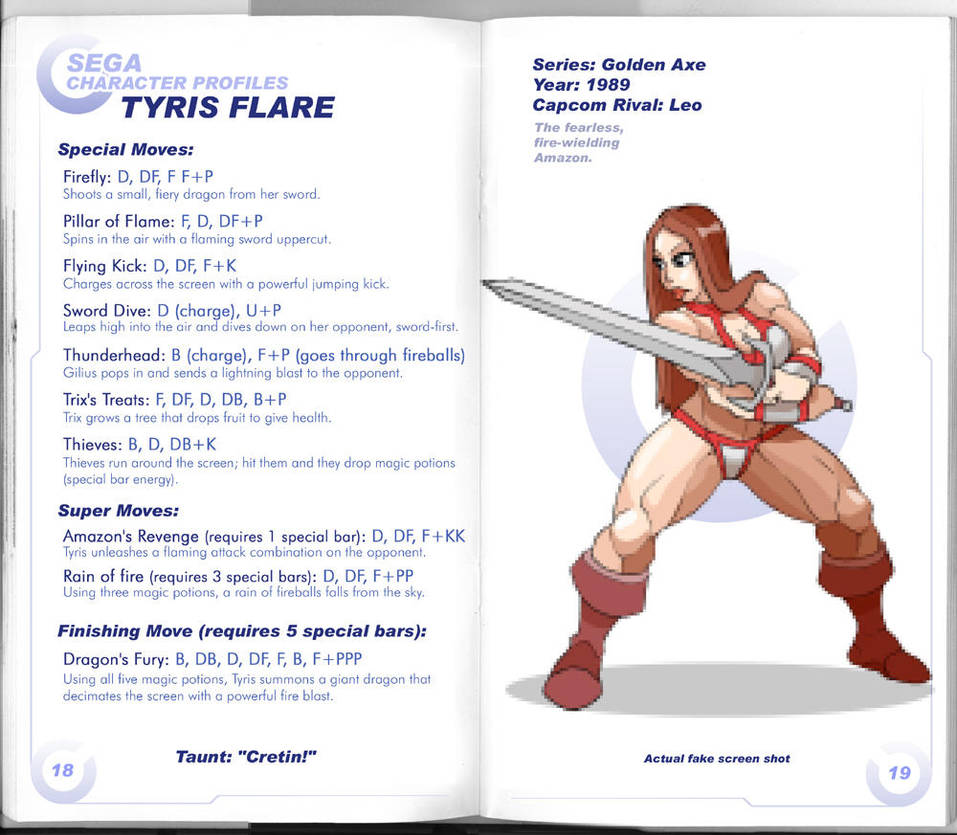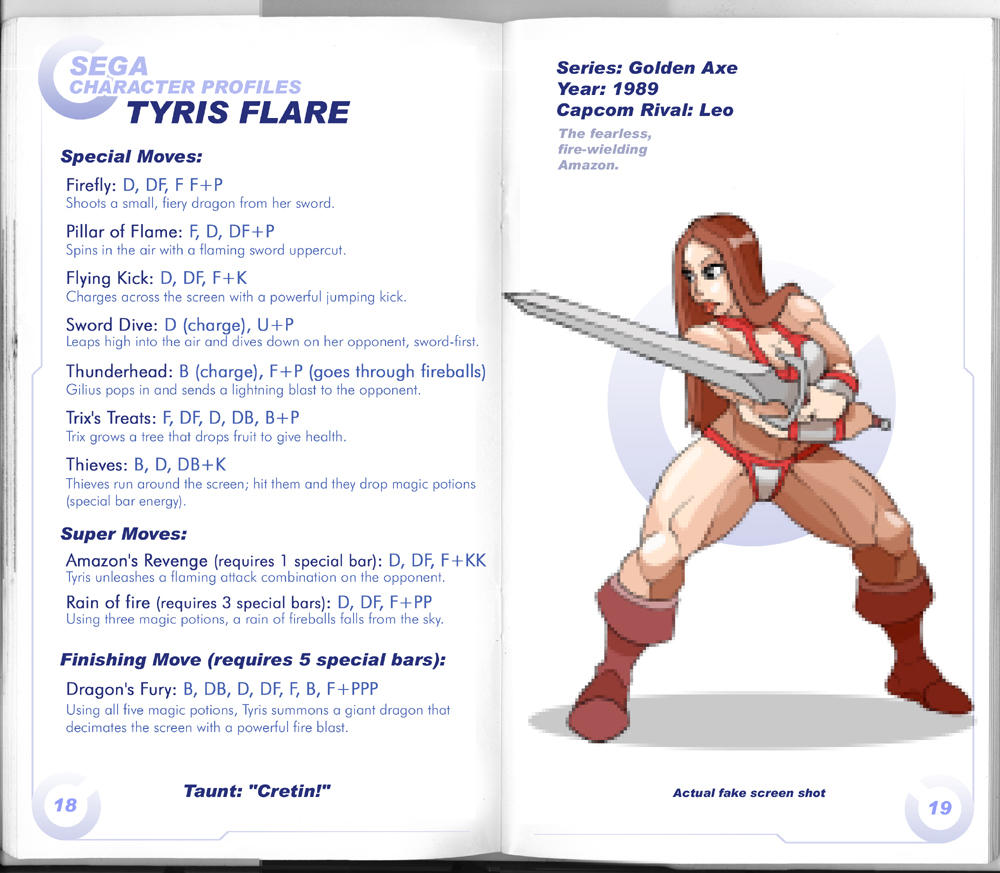 Get ready for some good, old fashioned Golden Axe barbarism!

Did anyone ever play that Golden Axe: The Duel fighting game Sega made back in the '90s? It was a pretty impressive effort!

Not going to lie, I waited like 30 seconds for the image to loaf properly and the pixelated look to go away LOL
Reply

Ha, ha! Yeah, it's just a filter in Photoshop to fake pixelation, so it does kinda have that "not done loading" look.

Reply

Tyris was always my favorite Golden Axe character. I spent so many Saturdays at the arcade with her.
Reply

Nice! I used Gilius most, but Tyris easily had the coolest magic. How can you beat a giant dragon that just fries everybody on screen?

Reply

Yes Golden Axe character, nostalgia levels are off the charts. I've never played the fighting game personally, but you bet I played both the arcade cabinet and sega console versions. So many quarters and Saturdays spent in the theater's lobby, good times.
Reply

Good times indeed! I remember playing these all the time, too.

The sequel was really cool, too--I loved Trix the Elf.
The fighting game was pretty cool! They got some things right and some wrong, but overall it was fun. Didn't quite keep the same tone as the original games, but it was such a cool idea. Especially since they had a "duel" mode in the home version of the original, so that you could fight one-on-one.
Reply

That's what it really comes down to if it's fun for the person playing. For instance if you prefer fighting games over racing games. RTS strategy to turn based etc. Light gun rail shooters were my personal favorite in the cabinet variety. Especially the House of the Dead franchise. It made no sense and had terrible voice acting, but damn did I play those games any chance I got. You got any like that?
Reply

Glad you used Tyris here. I always did feel that she was more iconic than Max Battler (if I recall his name correctly). Though I preferred the dwarf myself

And I do recall it, though I've never played it. Seen a bit of it and it does look like they tried hard on making it a good game!
Reply

Oh, yeah! Axe Battler was a bit of a stiff. And his name was pretty misleading, since he used a sword. Maybe something got lost in translation.

Yeah! I used the dwarf mostly, too. I loved his headbutt dash.

The fighting game was pretty well-done! The animation was definitely solid, even if some of the characters were a bit boring.
Reply

Yeah, the dwarf was pretty awesome. Wish there was more like that

Sounds like you're having fun doing these so far, huh?

Reply