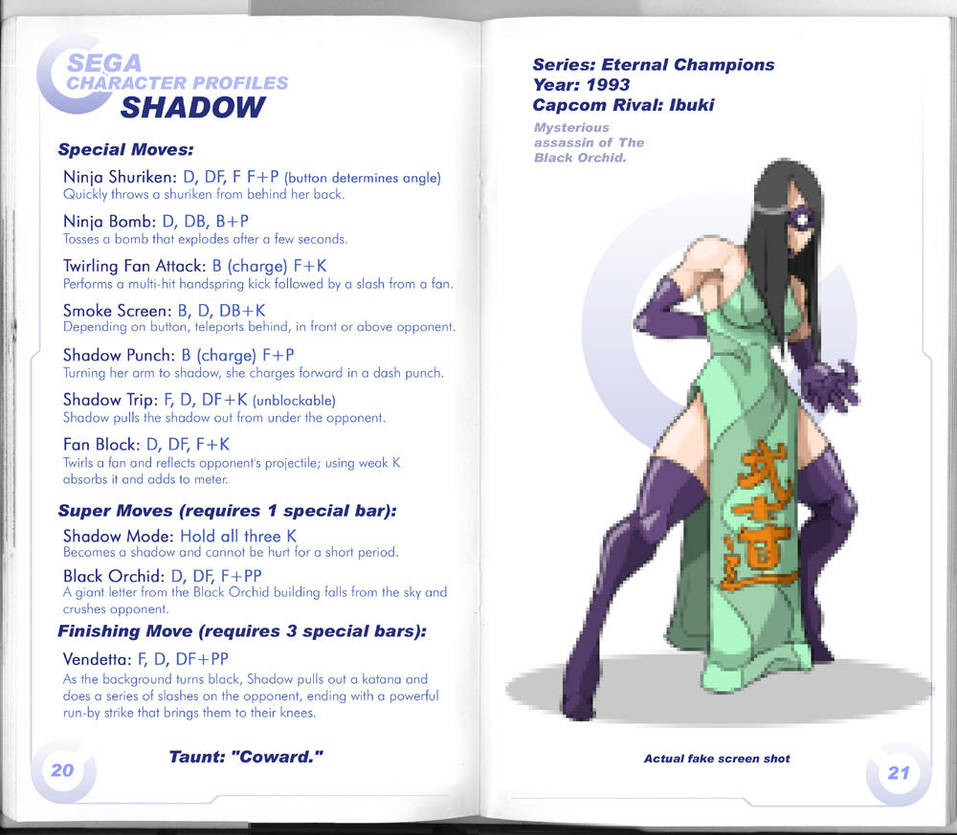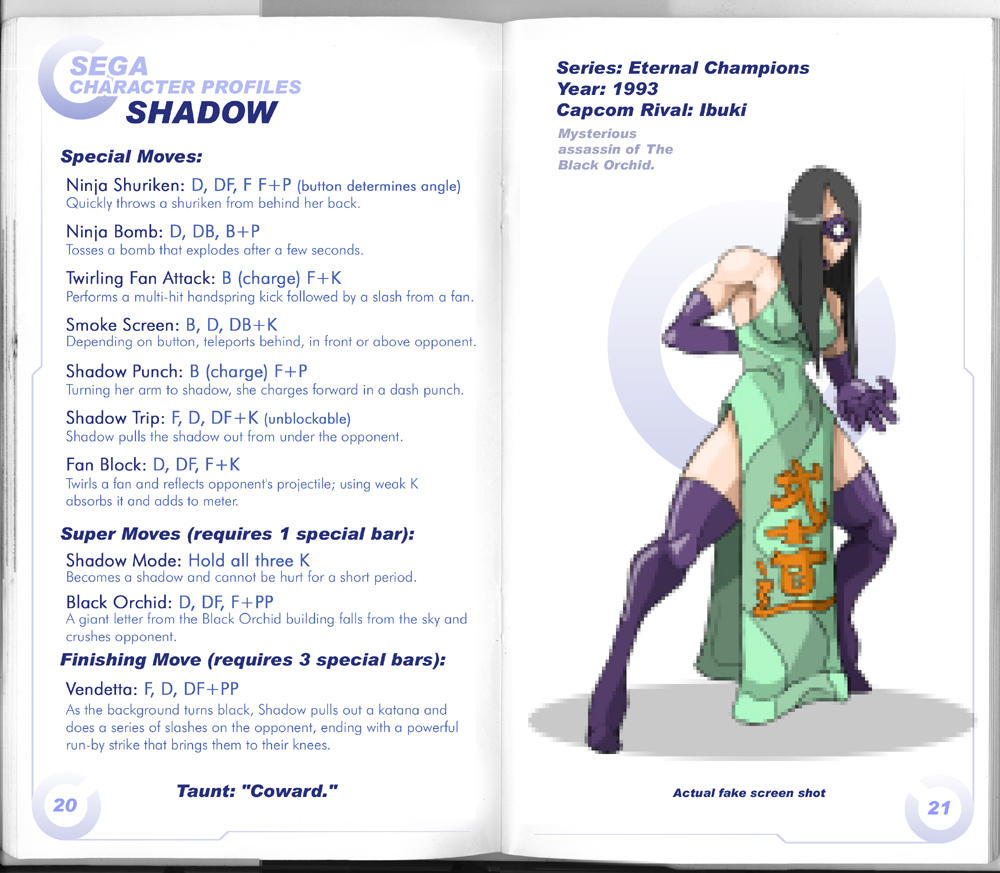 Watch
No, not
that
Shadow.

Did anyone else love Eternal Champions as much as I did? I know it had its problems, but it was a pretty innovative entry into the fighting game pantheon. Especially considering it was created specifically for a home console! If only it had gotten its third game...

No joke, it legit took me like, a full minute to realize the art style was pixelated, and not that my computer wasn't loading the image, LOL! Nice work!
Reply

Ha, ha! Well, it is simulated pixelation, so it actually looks more like it's loading than actual pixel art.

Reply

Never heard of it before, but it does seem interesting if the game had characters like this.
Reply

Yeah! It had a bunch of weird characters, since they were taken from different time periods. It had a cowboy, pirate, a cyborg kickboxer from the future, a 1920s cat burglar... definitely unique!

Reply

So you're telling me it's a fighting game with time traveling characters? Damn why hasn't this been given more publicity? Seems like such a good idea.
Reply