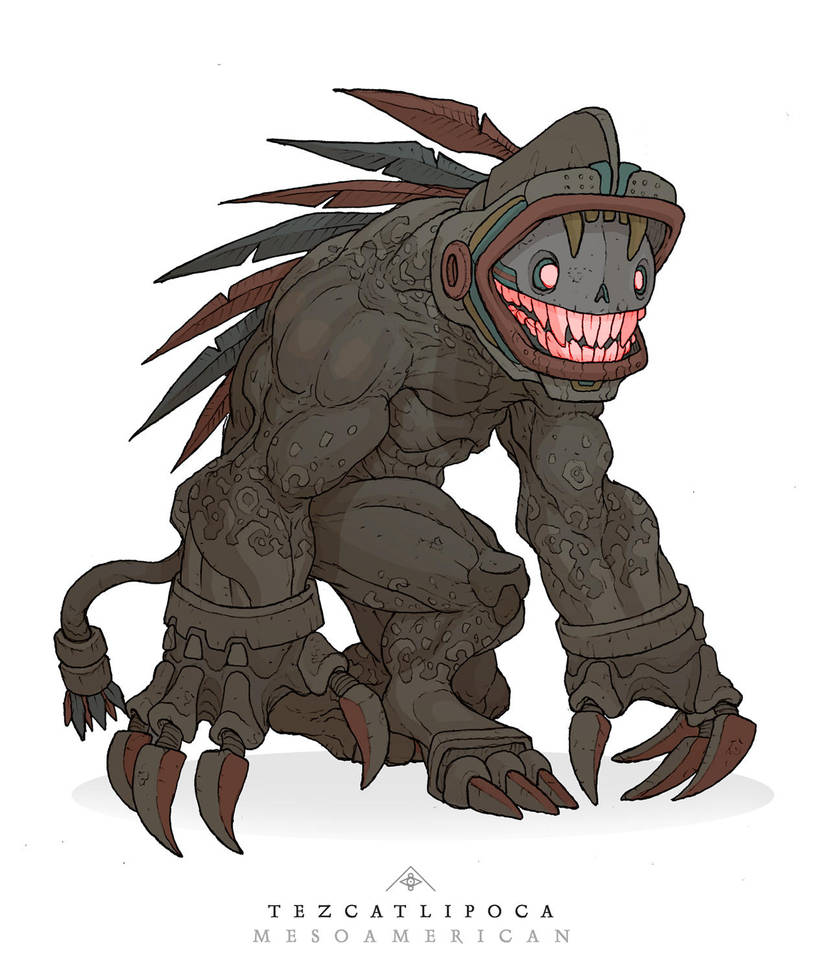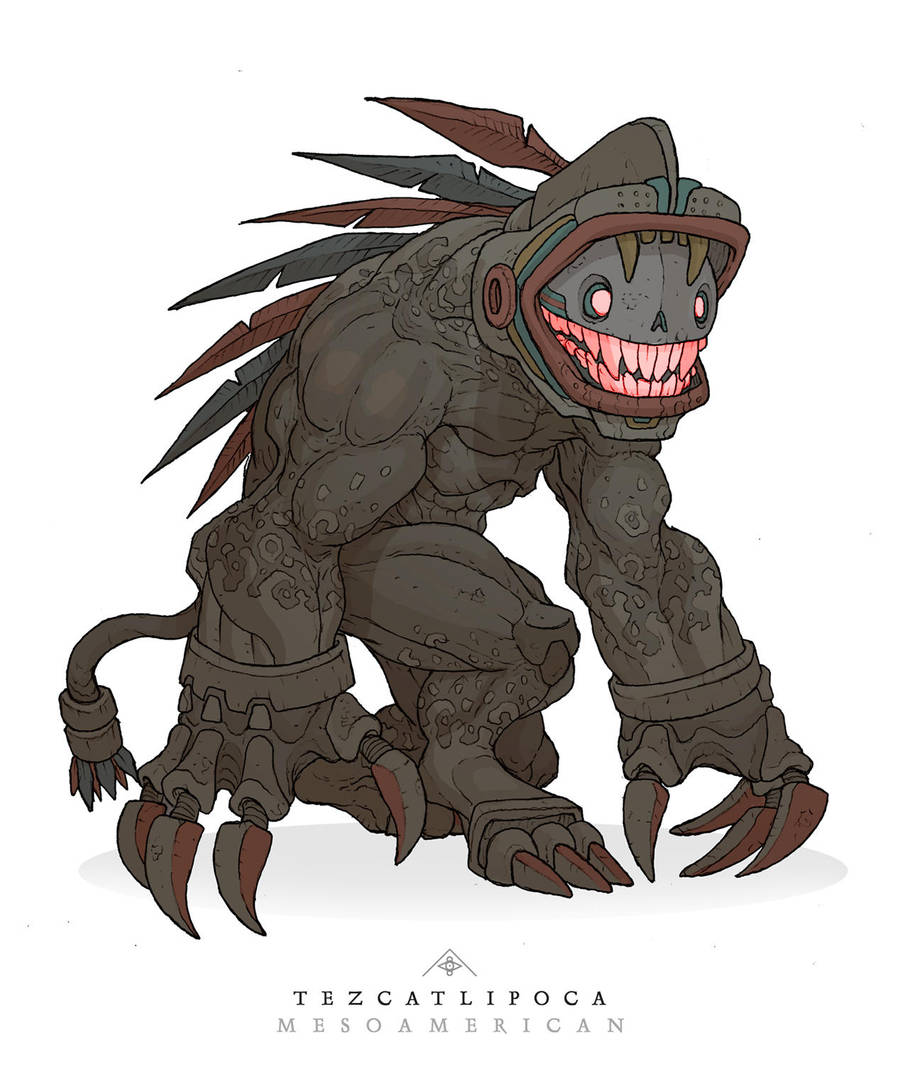 Watch
Yippee, more Mythos! I was able to sketch a few more while running my table at Pop Culture Con last weekend, so now it's just a matter of throwing a li'l color on them.

Anyhoo, this bad kitty is Tezcatlipoca, Aztec god of the nocturnal sky, discord, temptation, sorcery, beauty, strife and war, among other things. He's the embodiment of change through conflict, and in some myths, introduced mankind to human sacrifice. Talk about conflict! Like his counterpart,
Mythos: Quetzalcoatl
, he was recognized by many Central American cultures, and was worshiped as a lightning god by the Maya and Quiche peoples. He's a fierce rival of Quetzalcoatl, but both had worked together in the creation of life, so I guess they're sorta like the John and Paul of the mythological world.