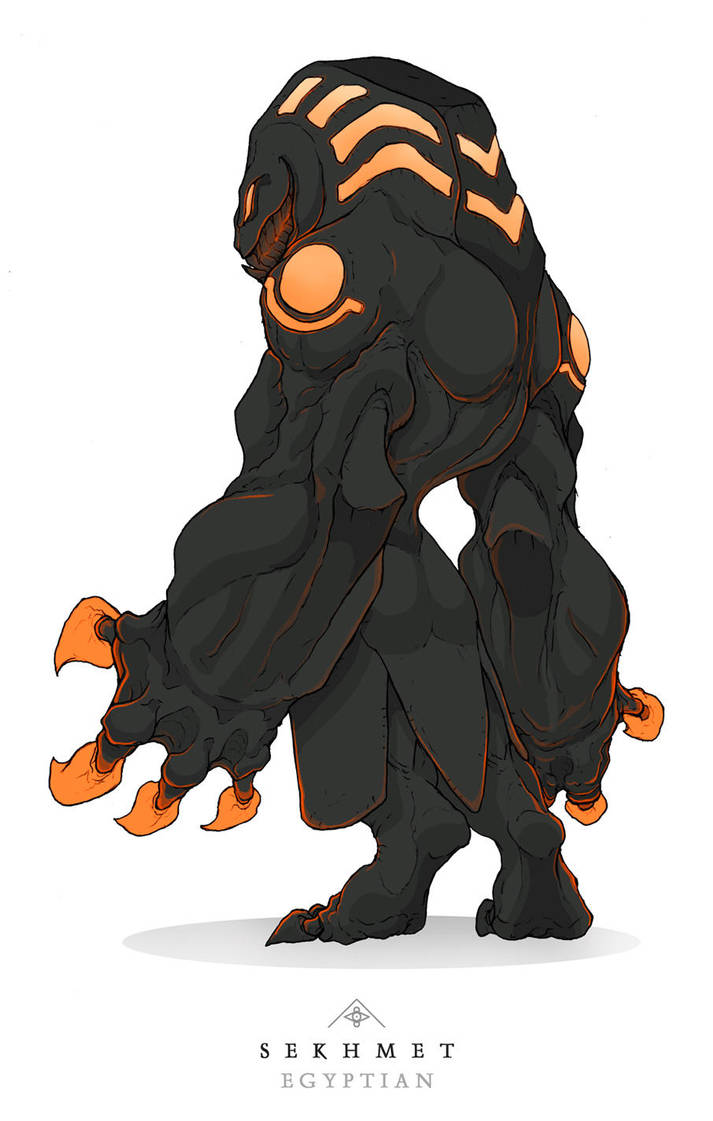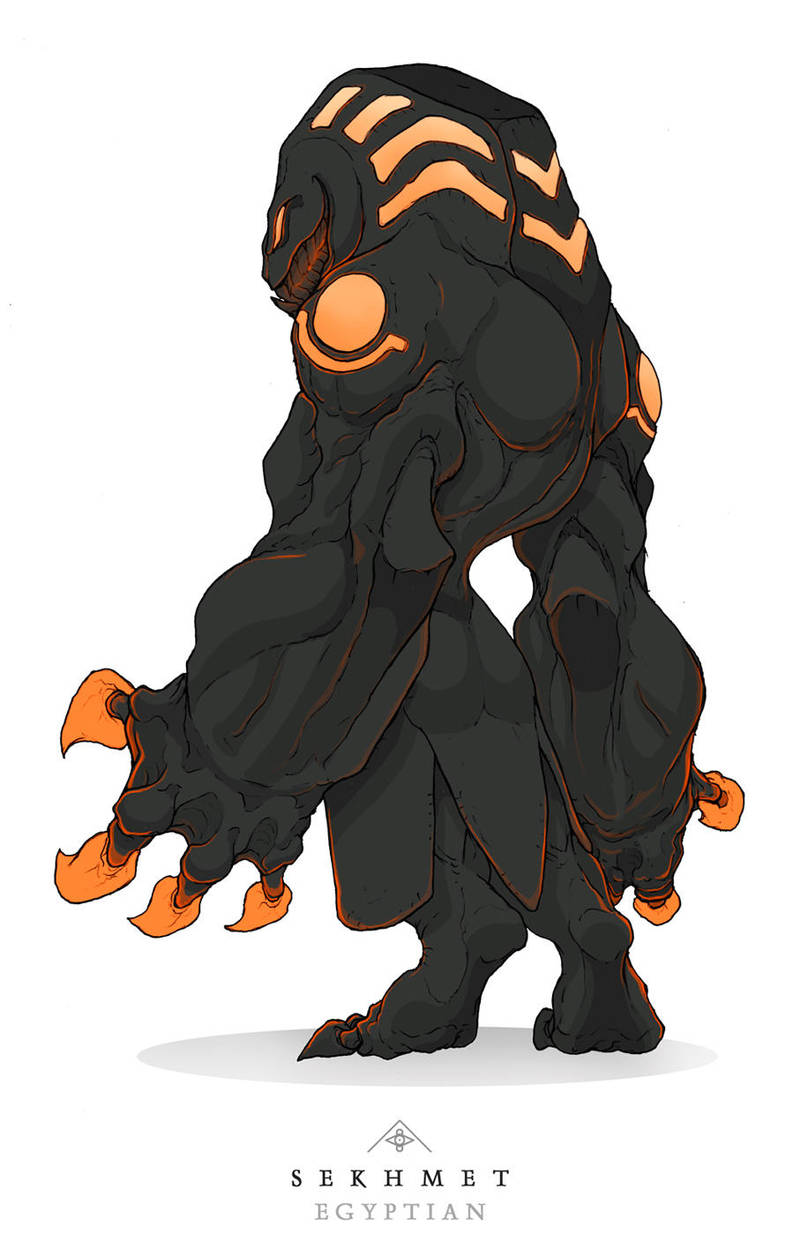 I've been wanting to re-draw this one for a while! In retrospect, the first version didn't seem to capture her well enough:
Mythos: Sekhmet
Normally I might let that slide, but Sekhmet is one of my favorite mythological figures EVAH, so something had to be done!
Anyway, Sekhmet here is essentially the Egyptian goddess of badassery, representing war, the destructive power of the sun, and all things badass (leather jackets, sunglasses, etc.). She unleashed an unholy wrath on mankind when they disrespected Ra, so much so that Ra himself had to intervene to prevent her from destroying
everything.
Some of her playful nicknames include "One Before Whom Evil Trembles", "Mistress of Dread", "Lady of Slaughter" and "She Who Mauls". 'Nuff said.


I feel dumb for not commenting on this until now, but Sekhmet looks awesome! Love the design you gave her here.

And... yeah, I'm kinda echoing the idea of a beat 'em up or some other kind of game starring Sekhmet.

Depending on your interpretation of her, you could have her visit tons of pantheons across time.
Reply

Thanks, man! I like how this one turned out much more!

Definitely! How fun would that be? I miss the beat'em ups from the '80s and '90s--I would love an old-school pixel art beat'em up, and if it featured mythological figures, all the better!

Reply

Hah, yeah, absolutely!

In your own story/setting, how high up would you rank Sekhmet in terms of power among the gods?

Reply

Reply

Looks more male than female to me.
Reply

Yeah, since she displays so many aggressive traits, I didn't think a feminine look would fit as well--kinda like how lionesses themselves are a bit masculine in their roles and ferocity. I never thought of Sekhmet as being as effeminate as godesses like Aset or Bastet.

Reply

How would you draw Bastet?
Reply

Good question! She'd definitely be less top-heavy than Sekhmet, and more shapely overall. I'd probably focus more on her sleekness and agility rather than raw strength, but maybe incorporate some of the same design elements for the head/headdress that this Sekhmet has, though her face wouldn't protrude as much, being a small cat. I kinda want to draw her now...

Reply

Imagine a God of War style game starring Sekhmet.
Reply

Oh, man! How cool would THAT be? I'd love to play a game like that!

I had a beat'em up-style game concept going once that would have four gods from different cultures team up to take down a big baddie. If I remember right it was Sekhmet, Hermes, Balder (or Hanuman as an alternative) and Beowulf, and they'd be aided by their respective cultures' larger gods. Kind of like Power Stone, each could take on a different form/mechanic that would make them more powerful for a short period of time, so you could tear through enemies. I'd love to be able to turn that into a game one of these days!

Reply

Wooaaoaoa!!!



Reply

Cool! She certainly looks like a goddess of badassery.
Reply

Reply