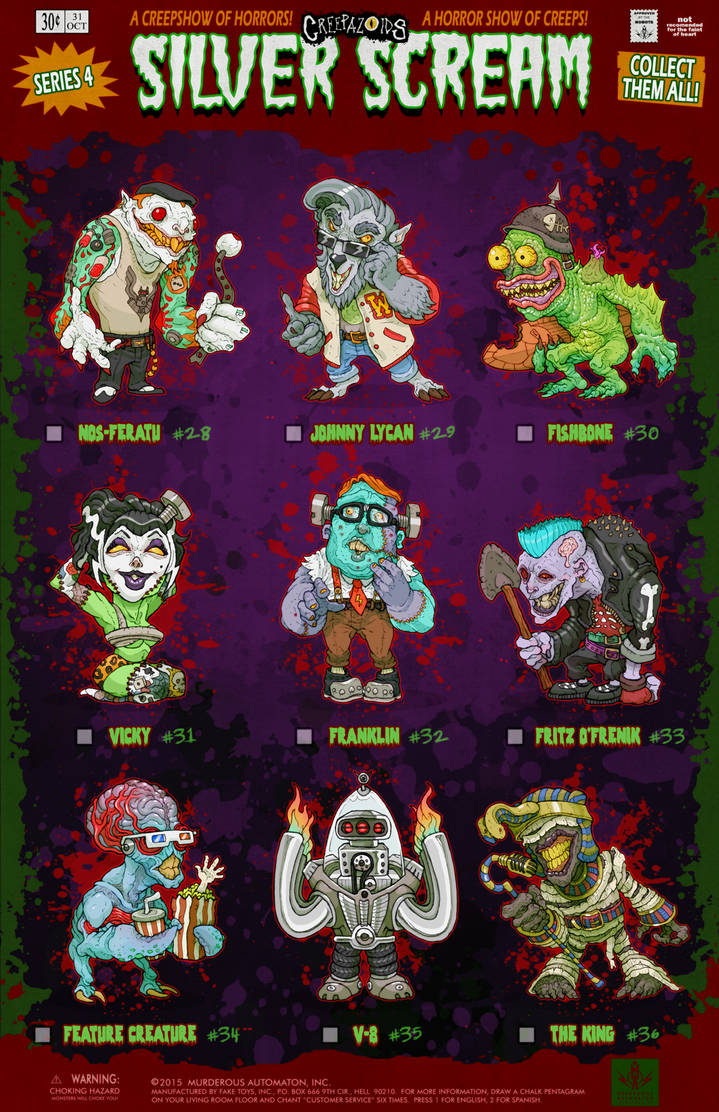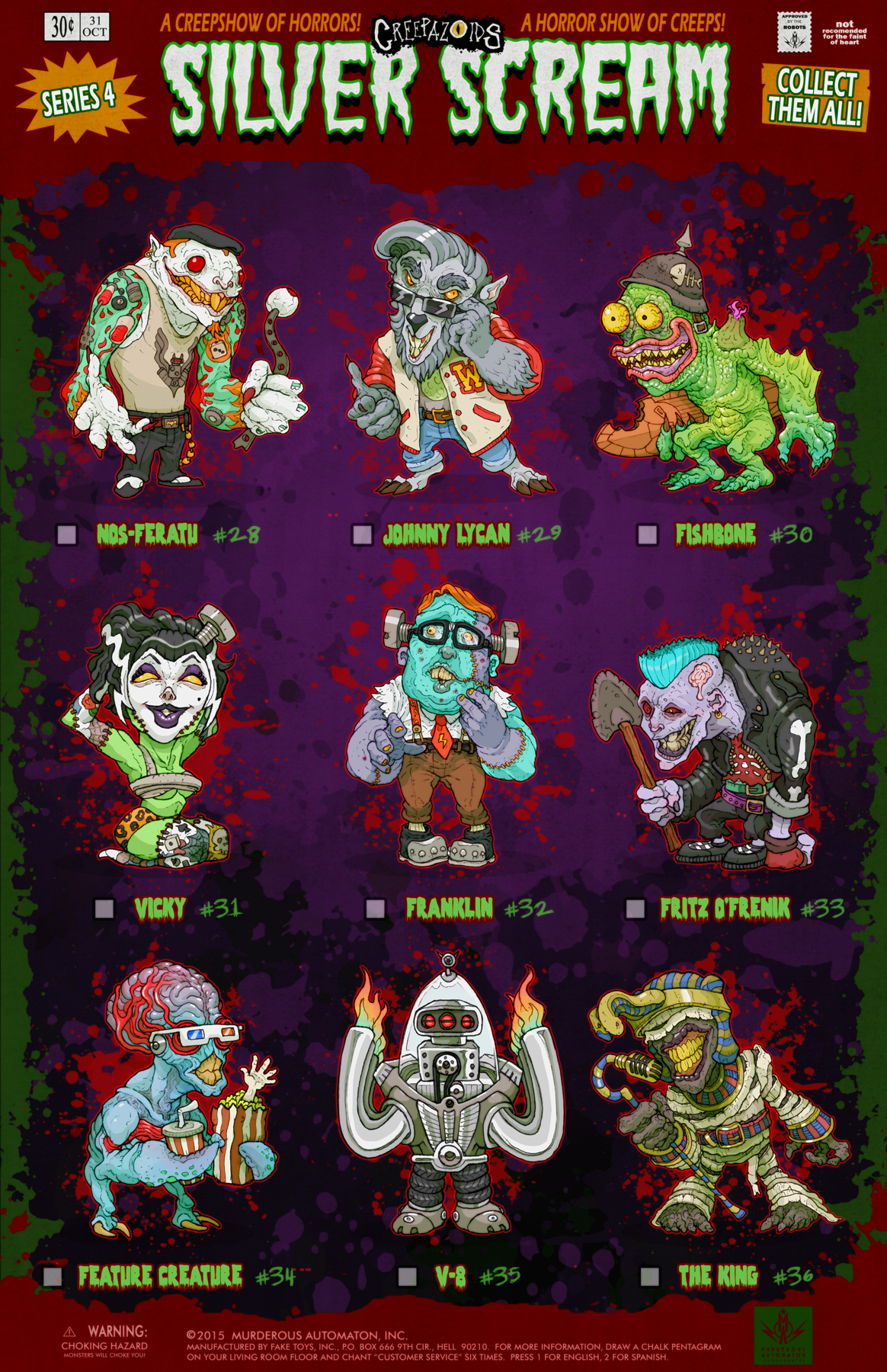 Watch
HAPPY HALLOWEEN, everybody! From me and from the Creepazoids! For series 4, I went with a Universal Monster/pulp comic/pyshcobilly theme. SpoooOooOOoooOoooky!!!
Have a spook-tacular Halloween!


This is so nice! Happy New Year!
Reply

Reply

Someone's been staring at his old RatFink and CarTOON magazines til his eyes bleed again, hasn't he?
Reply

Ha, ha! Totally.

I actually fell into Roth's artwork later, when they tried to reboot Rat Fink in the 90's. I don't think the revival lasted long, though...

Reply

Love these guys. I think V-8's my favorite, I've always liked Robbie the Robot.
Reply

Thanks! Yeah, definitely! I thought Robbie and B-9's designs lent themselves well to being mixed with an engine.
Reply

Ooh wow, what a crazy bunch this is!

Happy Halloween for sure!

Reply

Thank you, sir! Hope you had a fun and spooooooky Halloween!

Reply

I did! How was yours?

Reply

Glad to hear it! Mine was good, too--ran my table at a comic convention, which was cool, then just relaxed at home and ate Halloween candy and watched Frankenweenie. I can't believe I hadn't seen it yet! It was good!

Reply

Heh, sounds great! What would Frankenweenie be about though? I've never heard of it

Reply

Oh, it was originally a live-action short film made by Tim Burton back in the 80's, and he turned it into a stop-motion full-length movie a couple years ago. It's a spoof of the Frankenstein story, but it's about a boy who brings his dead dog back to life. It's pretty silly, but fun.

Reply

Heh, does sound like a good deal of silly fun. I've been utterly out of it when it comes to 80s cartoons though.

I'm guessing there's a lot of good ones though?

Reply

Yeah! The neat thing about the movie is that it pays tribute to the old horror movies from the 30s-50s. Even some of the characters look like Universal Monsters.

Oh, yeah! There are a bunch of classics--most of which I've referenced in my comic.

My favorites were TMNT (though most of their run was in the 90's), Transformers, G.I. Joe, Thundercats, C.O.P.S., Silverhawks, M.A.S.K.--and probably more! They were all pretty much 1/2 commercials for toys, but they managed to be pretty creative.

Reply
(1 Reply)