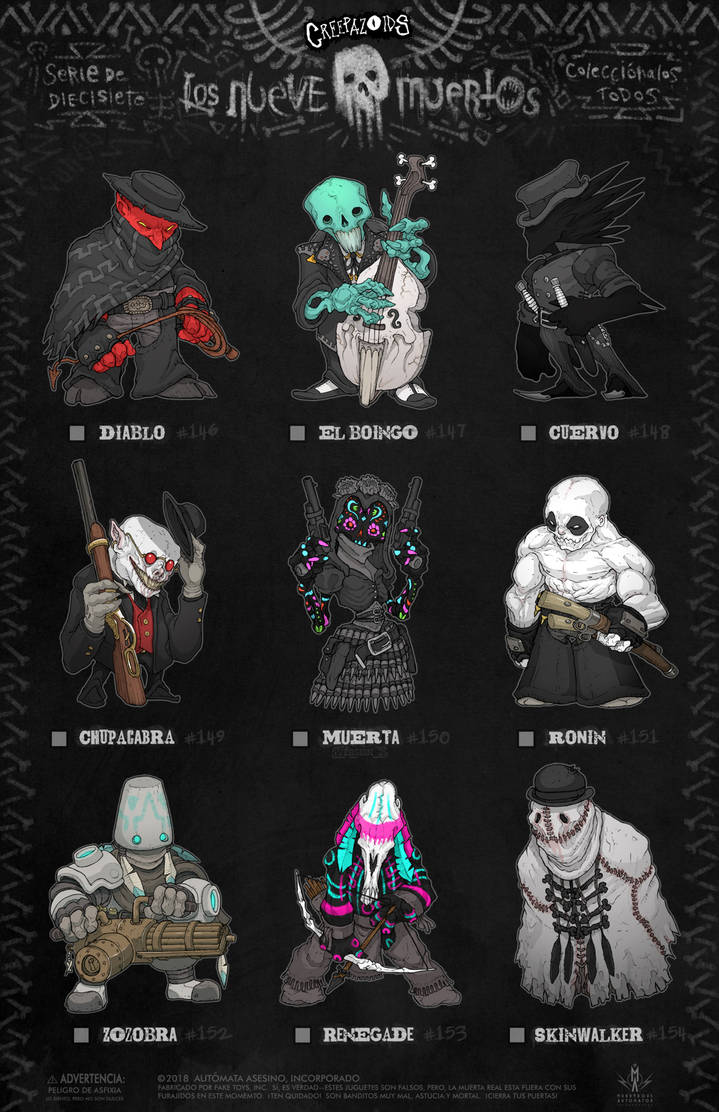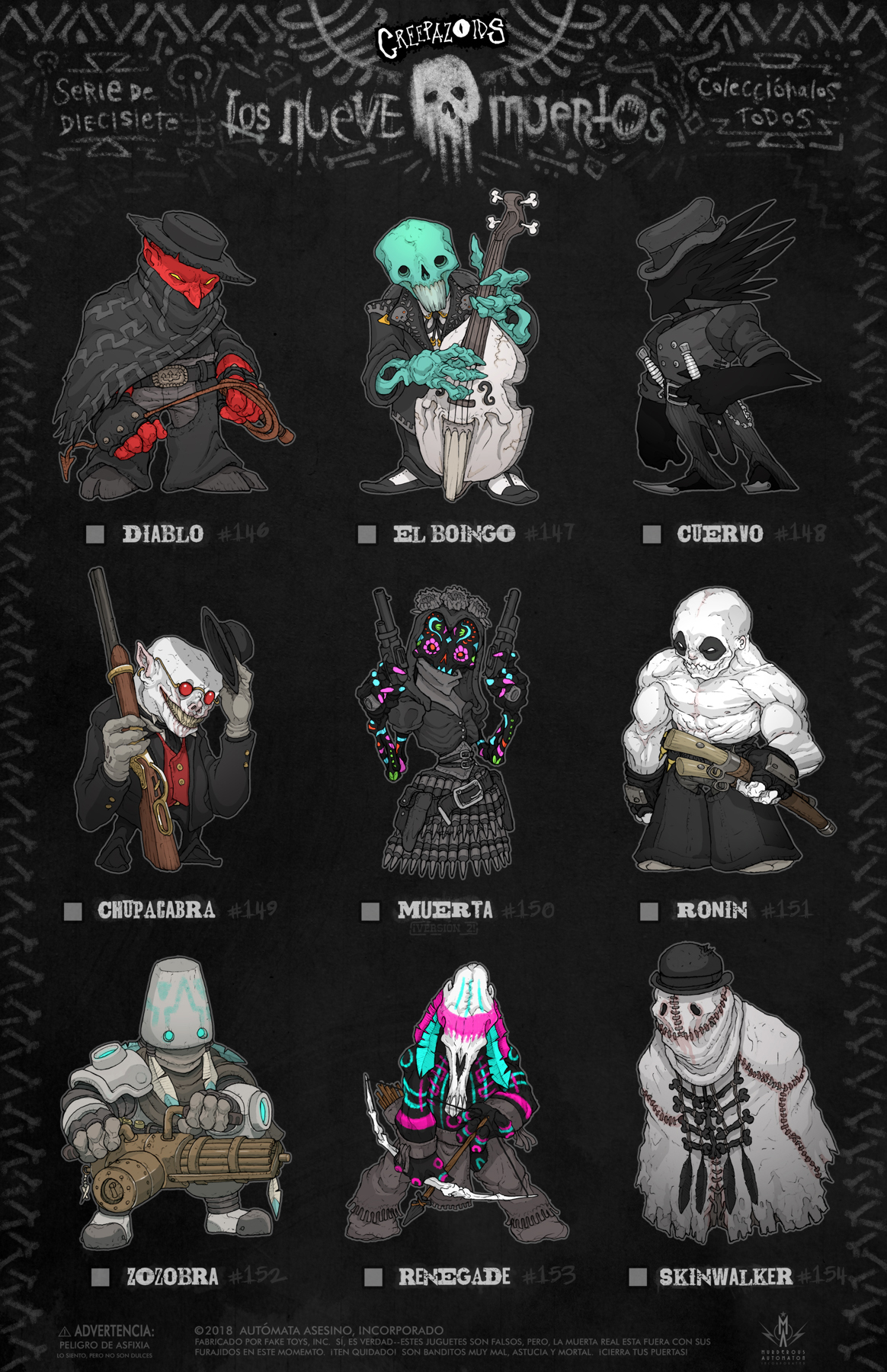 More Creepazoids! I have a few more sets I want to get done before the end of the year. We'll see how that whole "free time" thing goes.

So, sort of in the spirit of the pirate series,
Creepazoids: Here There Be Monsters
, I thought I'd pick a character from a previous set and flesh out their whole team. So, from series 5,
Creepazoids: Weird West
, here we get to see The Dead Nine, Muerta's gang of outlaws, outcasts and weirdos. Watch out for these guys!