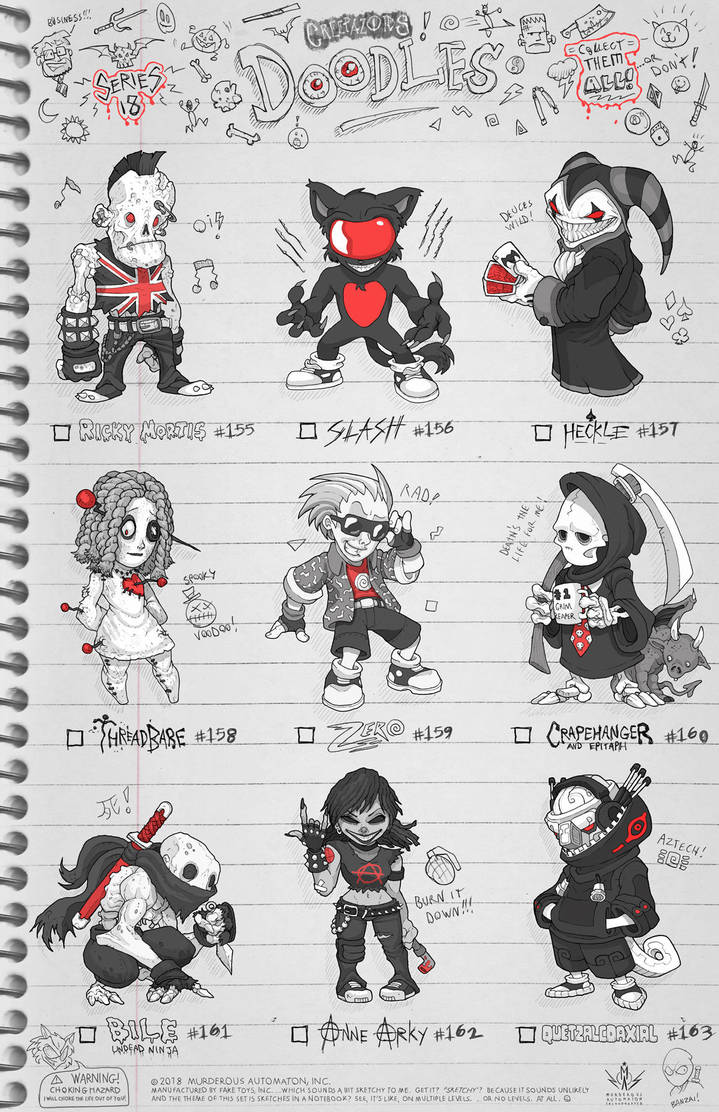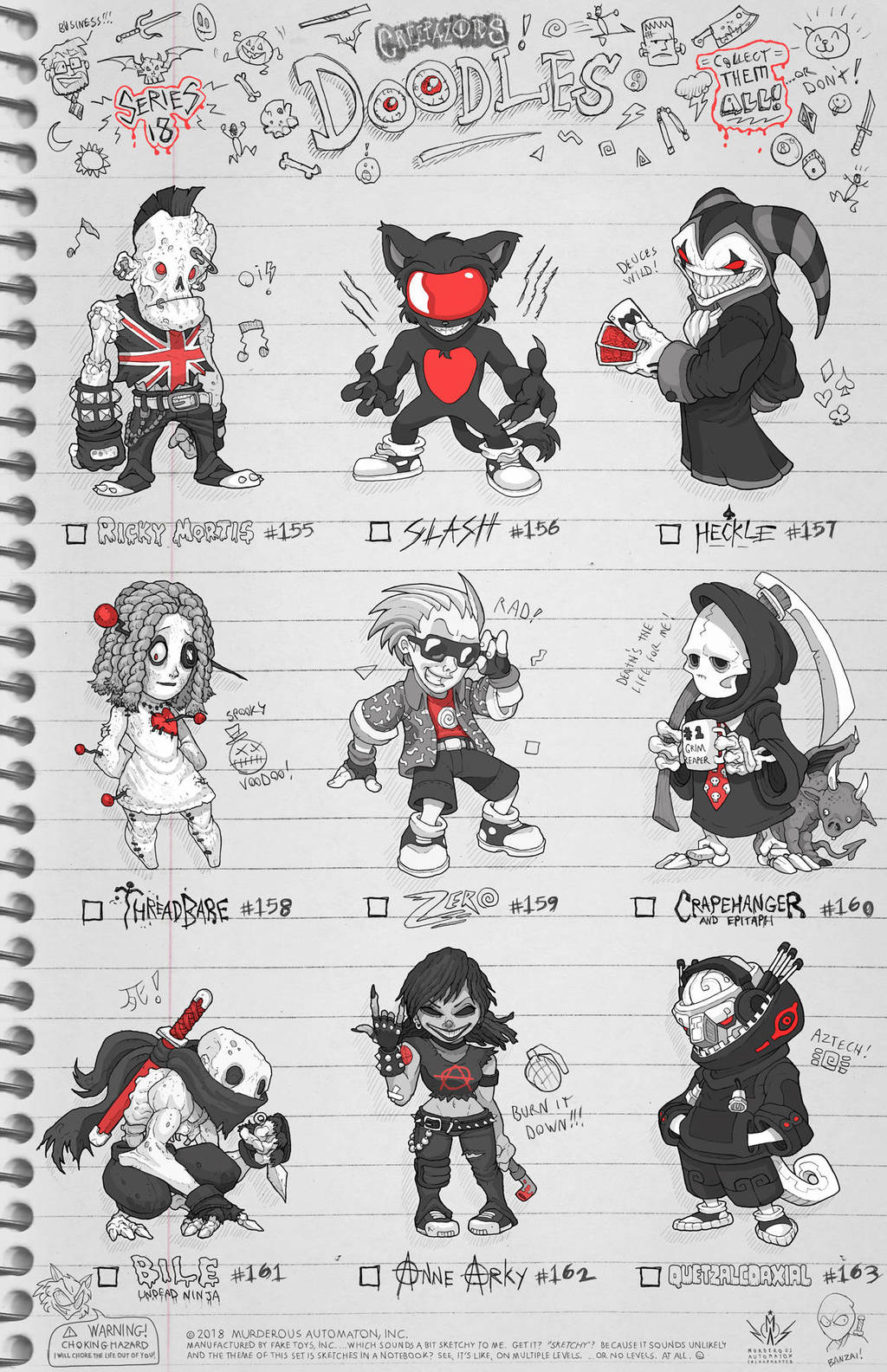 Watch
Series 18! Gettin' close to the big 2-0.

If you're anything like me, your high school and college notebooks were chock full of dorky little sketches. For this set, I wanted to theme the characters after the kinds of silly drawings you'd find in notebooks, and as I worked on them, I realized I had a ton of old characters that were actually created within the pages of my old notes! I'd been wanting to draw them again anyway, so this was the perfect chance! I also included a lot of little references to other characters within the random doodles along the border. ...Hopefully this set doesn't come off as too self-indulgent.

Anyway, six of these designs are old characters, and three are new designs that feel typical of notebook sketches. Can you figure out which are which? It might not be that hard--it's probably pretty obvious that Zero wasn't designed in this decade.