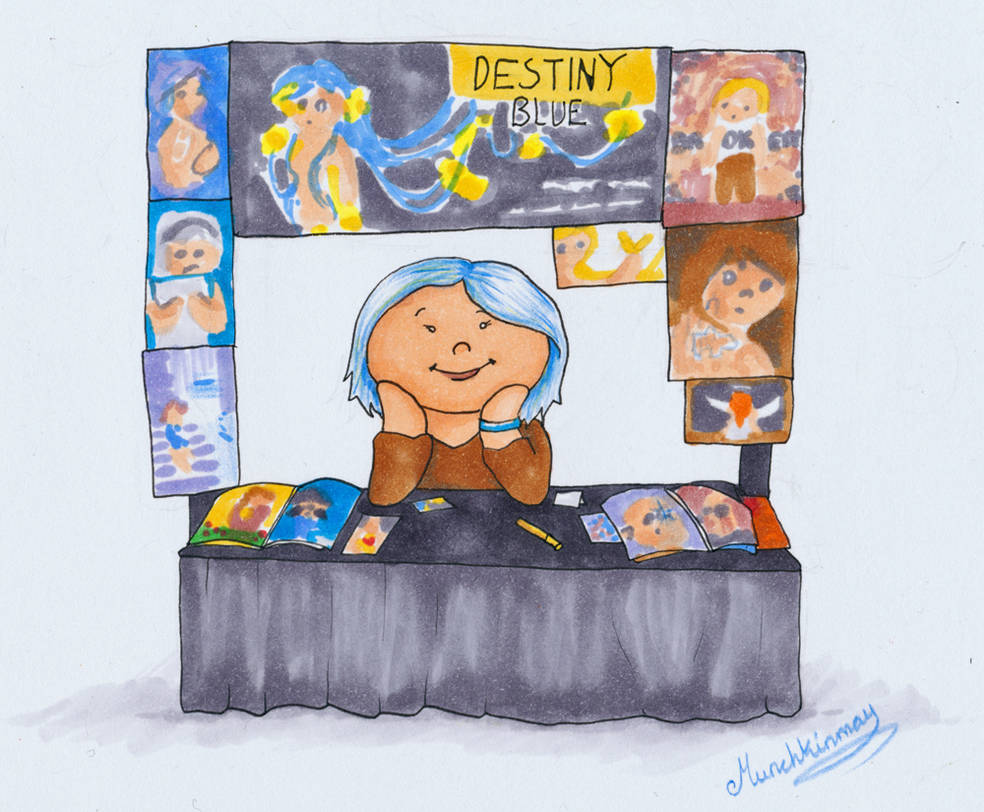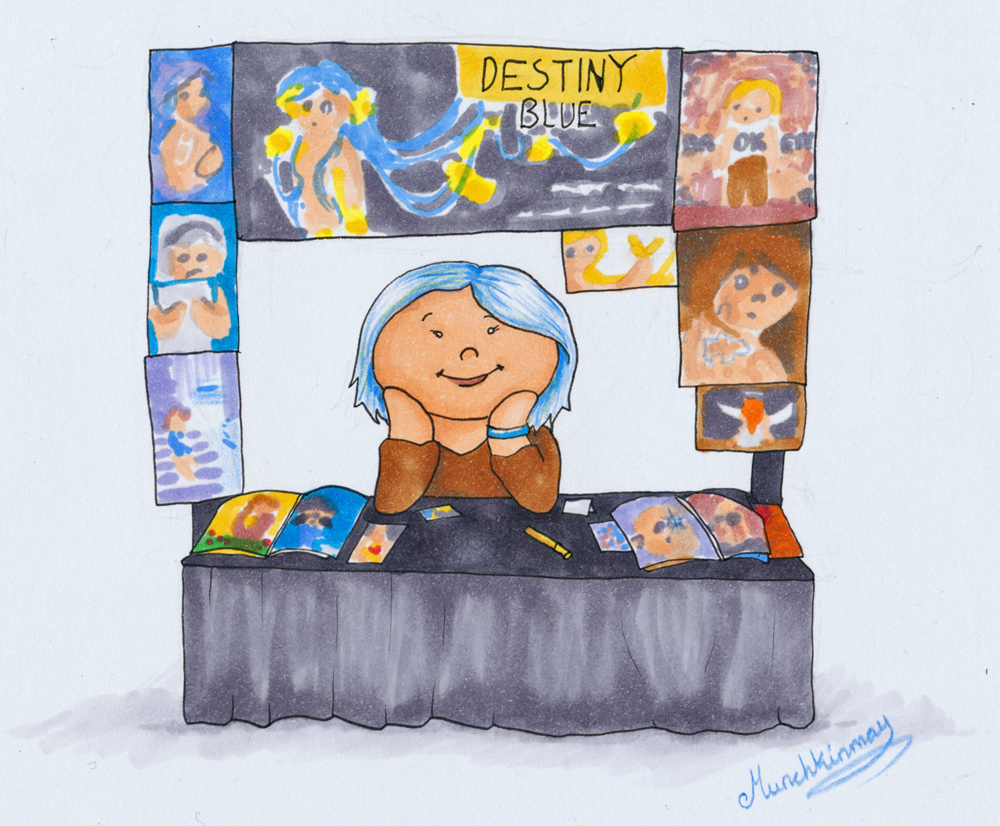 Watch
I've drawn this picture of Blue at a Comic-con to thank her for always being so lovely, kind and caring. Team Blue art!


Today my beautiful signed print came in the post, it's wonderful and looks great in my bedroom, I'm going to find a frame for it! If you haven't bought one already, quick it's 50% off all prints ending today!!! (Friday 14th March 2014)


Thank you Blue :3


Munchkinmay



Aw I love it! Thank you so much!
Hehe I wish I really was that cute ^0^ I love how you've got all my different prints around XD
Was so nice to meet you, I do hope to meet you again in future and see how your arts progressing


Reply

You're welcome Blue, thank YOU for inspiring me and making my day at Comic con amazing! You're the sort of person who can share a smile and pass it on to others, it's a lovely gift. I hope to see you again too, thank you

Reply

I bought a print there too

I now have 3 signed prints on my wall but I'm not stopping there, hehe

Reply