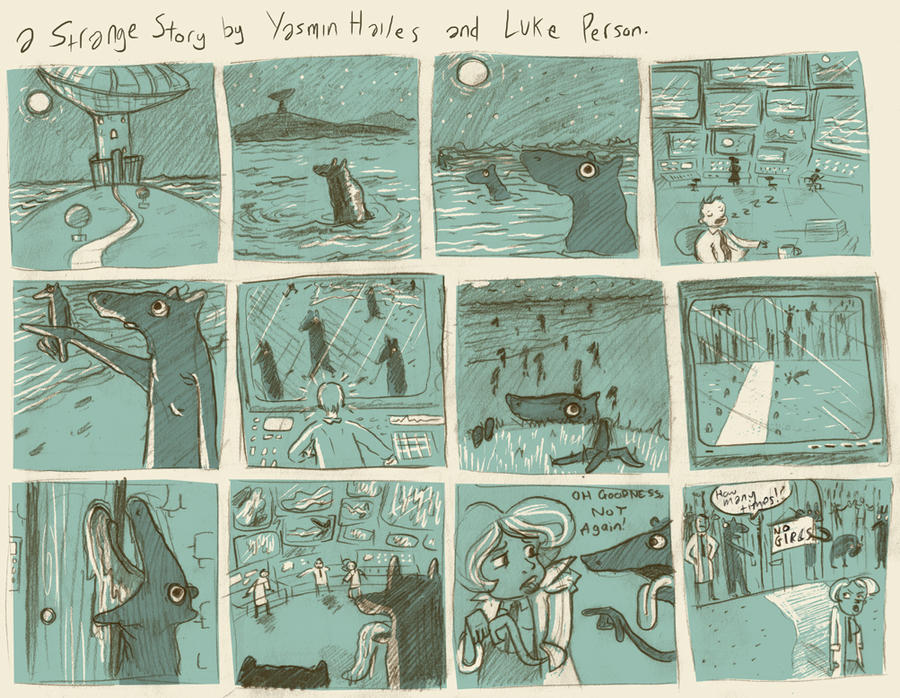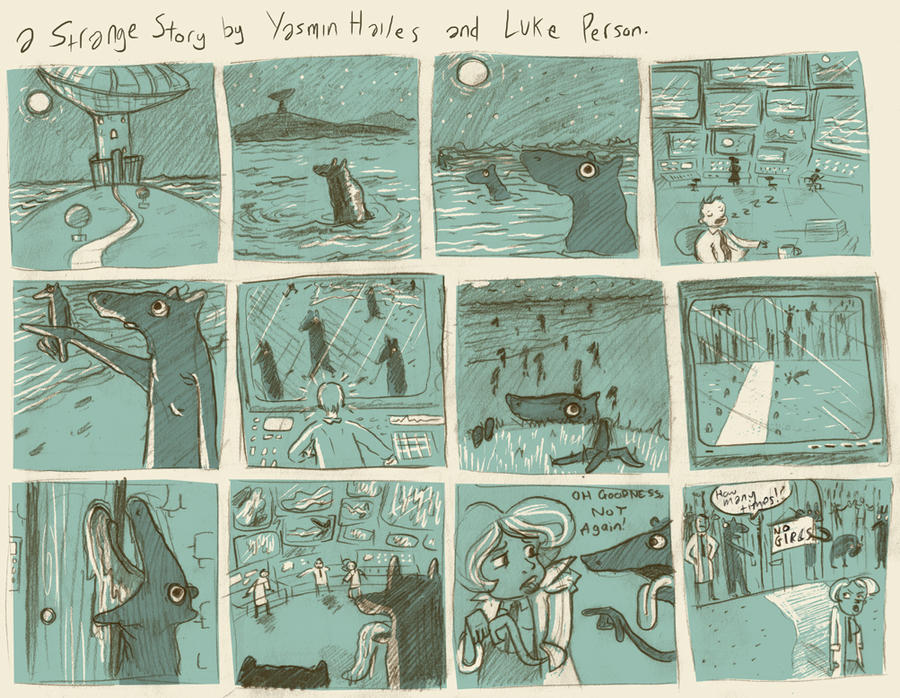 Watch
A comic jam I did with my lovely
. She started and we did a frame each consecutively.
I really like how this one turned out, though I think I ruined the creepiness with the stupid ending.
I LOVE her drawing in the 3rd panel! Those things are so cool. Like sinister ocean dwelling moomins that like to lick.