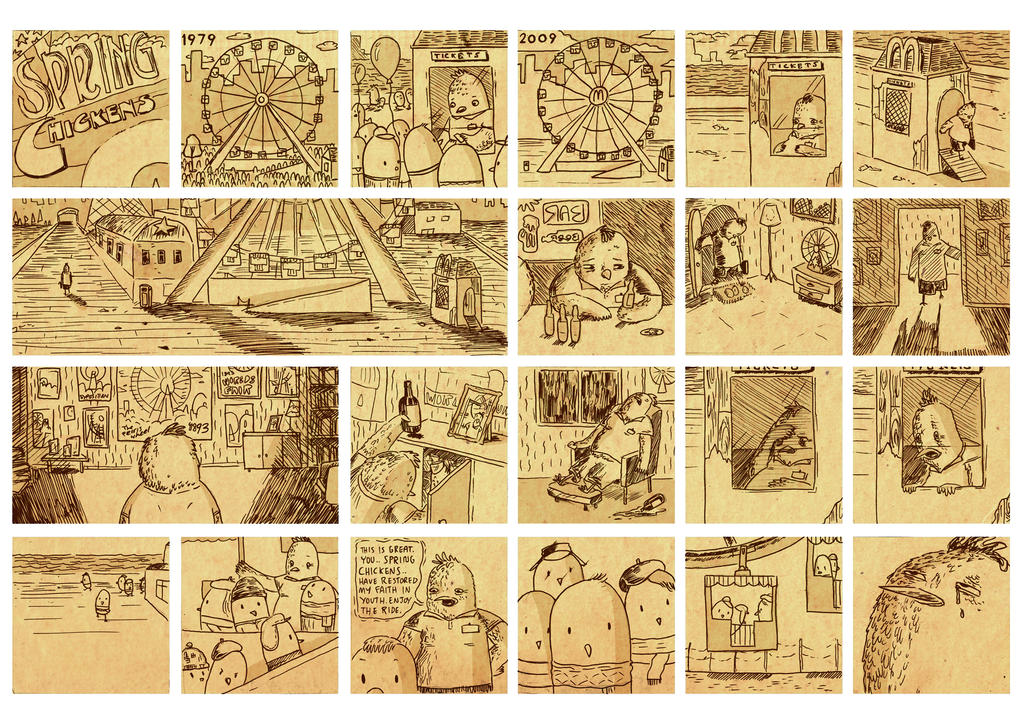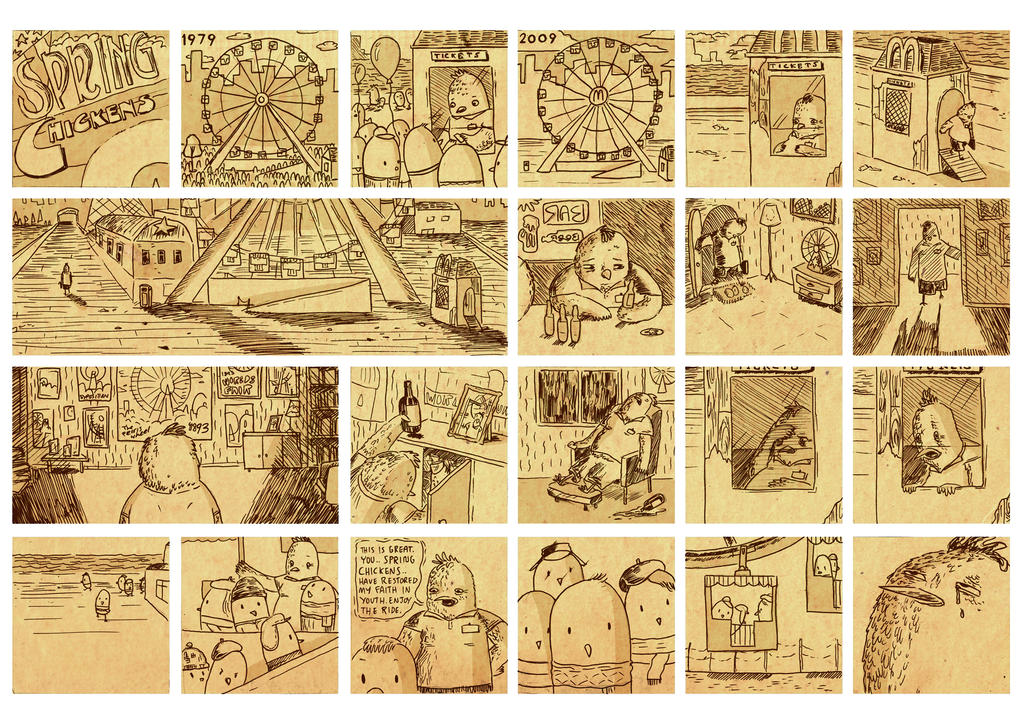 Watch
A comic inspired my trip to Chicago.
It's part of a project about the sounds we encountered.

This one is a fictonalised account of the life of the ferris wheel operator. The one speech bubble of dialogue is the only part that actually happened.

i absolutely appluad the great detail of the comic... you are sooooo friking awesome.
Reply

Thanks for all the comments! Glad you like my stuff.

Reply

And here we have a weird little movie...
Reply

really great comic : ) a little to sad though, but great !
Reply

Thank you!
Yeah it is, but I quite enjoy the idea of being able to make someone sad. Sadly.
Reply

Reply

This is really really nice... yes
Reply

Good drawings and technique
Reply

aww, thats really sweet! i love the drawing too!;D
Reply

Very cool...great detail and design!
Reply