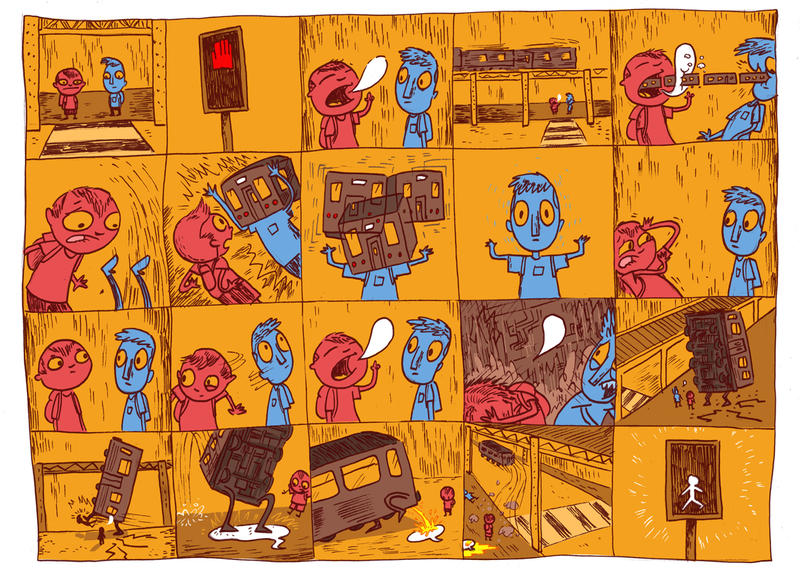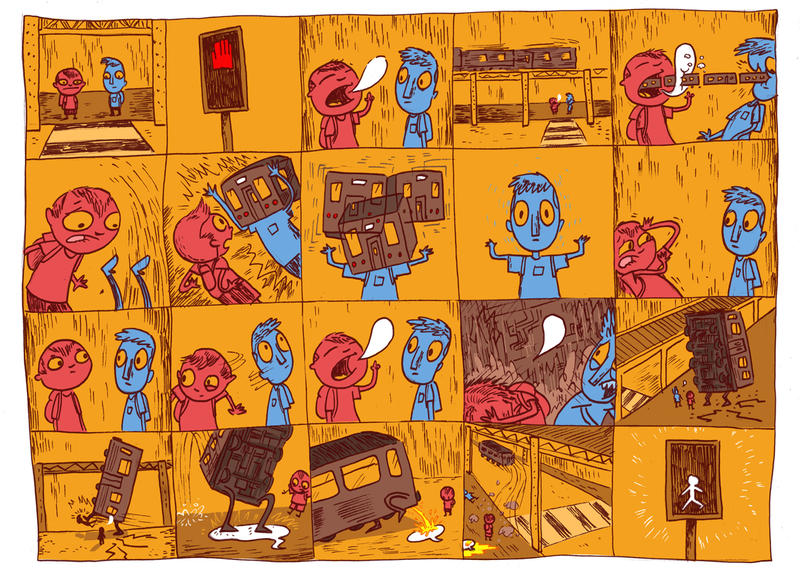 Watch
A comic inspired my trip to Chicago.
It's part of a project about the sounds we encountered.
This one is similar in theme to this one
[link]
in that it's about the sound of the El Train interrupting conversations, only this one is about the literal sound of it rattling overhead if you're trying to converse underneath.