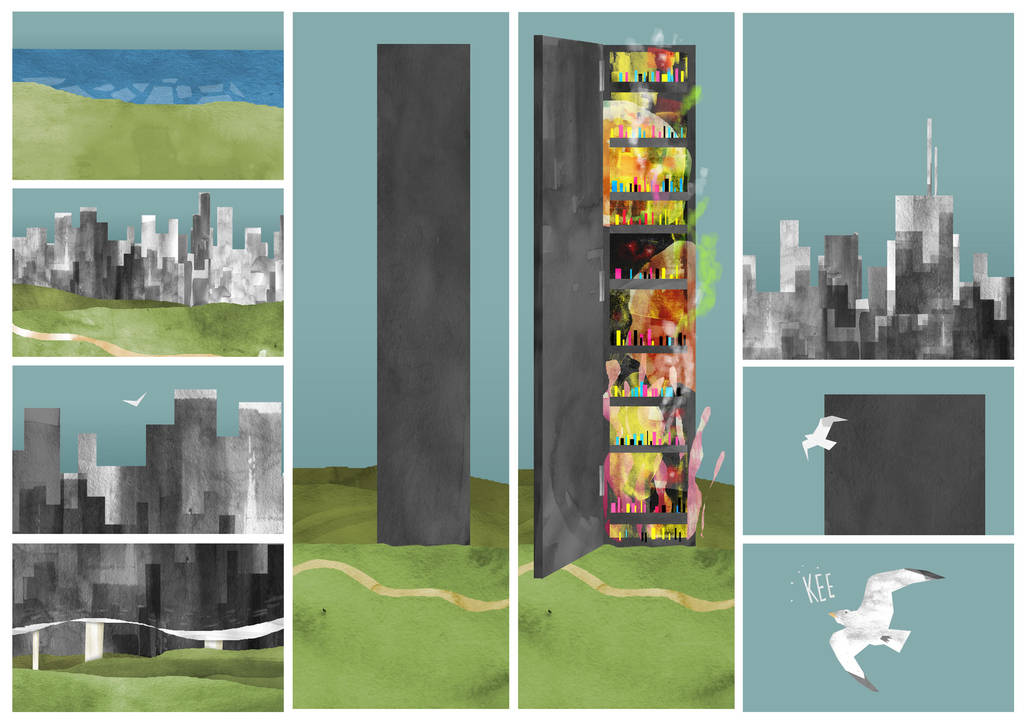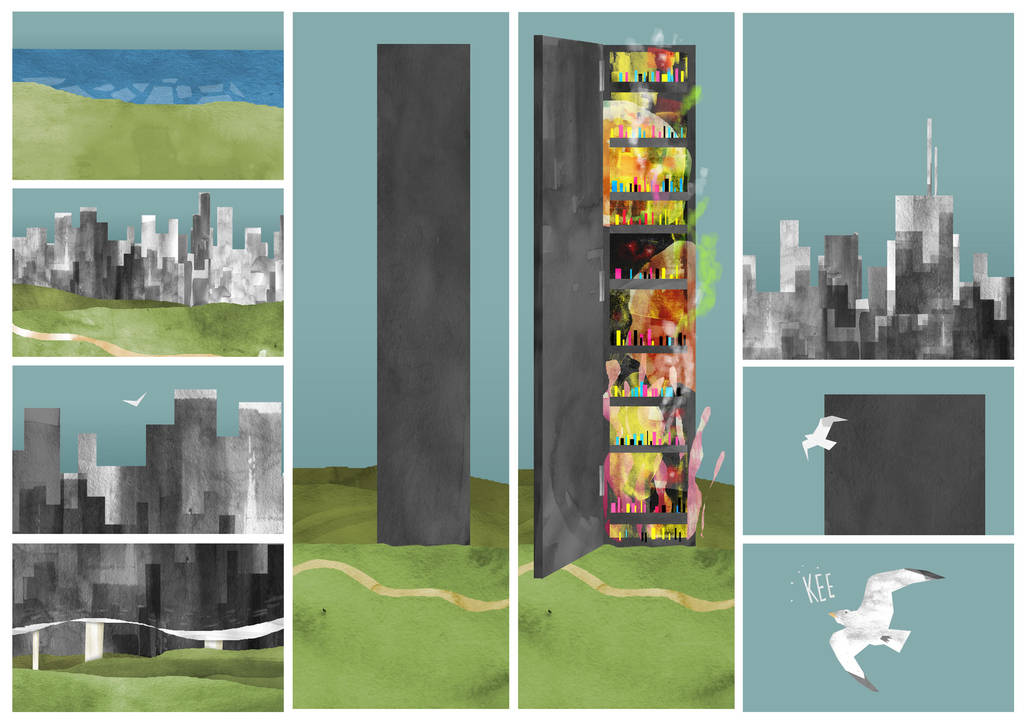 Watch
A comic inspired my trip to Chicago.
It's part of a project about the sounds we encountered.

This one is inspired by a moment when we were on the edge of the city walking to the navy pier. In front of me was the biggest collection of the biggest buildings I'd ever witnessed, thousands and thousands of people in front of me, yet it was eerily silent. The only sound other than the low hum of the nearest road was seagulls. I wondered what audial craziness must be going on inside the building, particularly one that was stood apart from the skyline looking a bit ugly and isolated.

This originally had text guiding you through it but it crowded the frames and I kind of like it ambiguous, even if it doesn't make a lot of sense alone.

As a Chicagoan, I know exactly what you're talking about. That is the building Oprah used to live in. I just pictured her amidst all of the crazy neon bits in your comic and almost blew milk out of my nose.

Whose house? Oprah's house!!
Reply

this is really great, these all have been an inspiration.
Reply

Reply