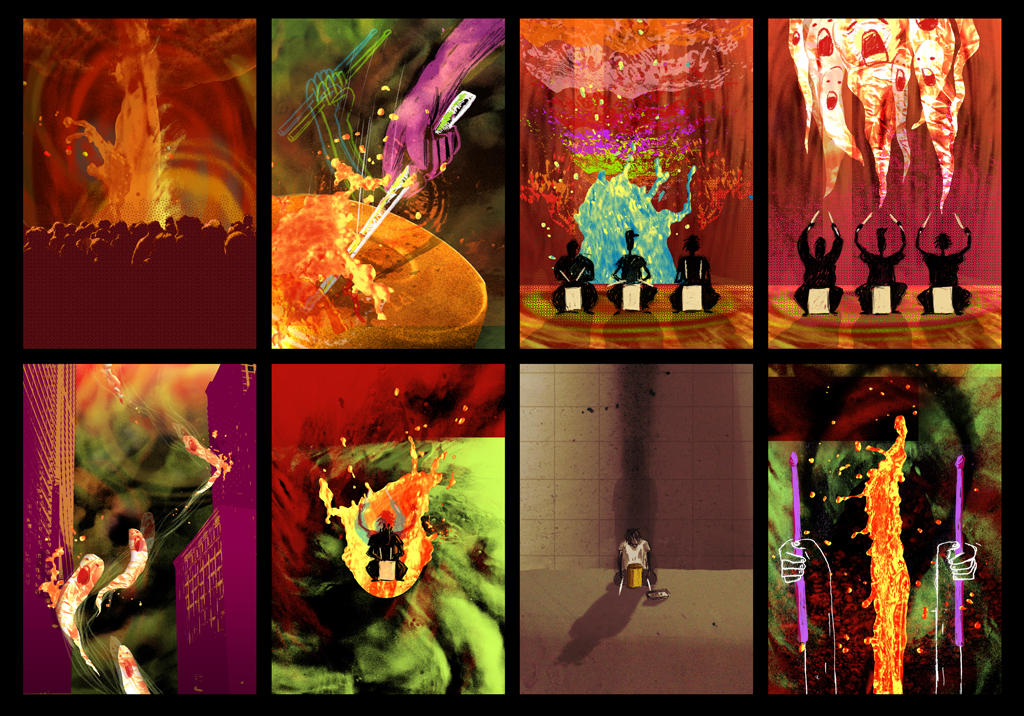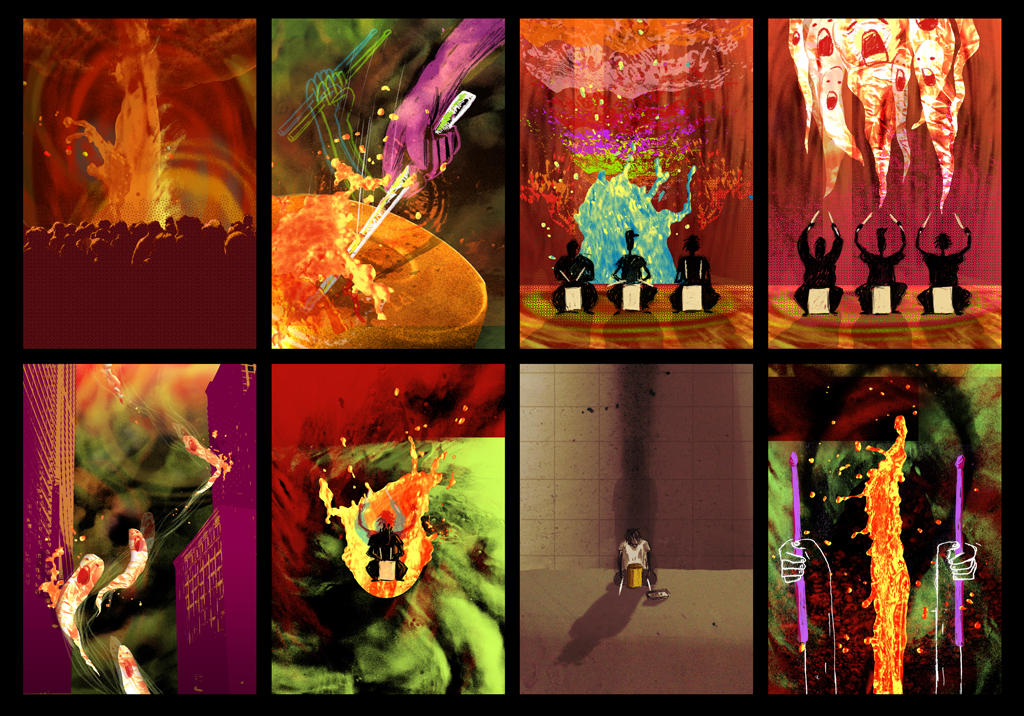 Watch
A comic inspired my trip to Chicago.
It's part of a project about the sounds we encountered.

This was an attempt to try and capture visually the sound of the street drummers. I used photos I took of water to create the splashes of 'sound' and some of the other ripply textures. The bright colours are meant to feel kind of carnival-like and celebratory with the one contrasting panel showing the reality of them being essentially buskers. The ghost like things are their chanting voices.

Reply

Total awesome for this.

Reply

This kind of reminds me of the blue man group, nice job.
Reply

I like panel seven. For all their skill the realty is they're playing on the street and so few people give them anything.
Reply
Reply

Oh I like this one too, love the colors.
Reply

This is so alive...I really like it - you definitely got the feeling across, if that makes sense.

I like your Chicago series!
Reply

Glad you like it!
It's a bit different this one and 'non-drawing' based I guess, but I was really happy with how it turned out.

Thank you!
There's 5 more on the way too. In theory..
Reply