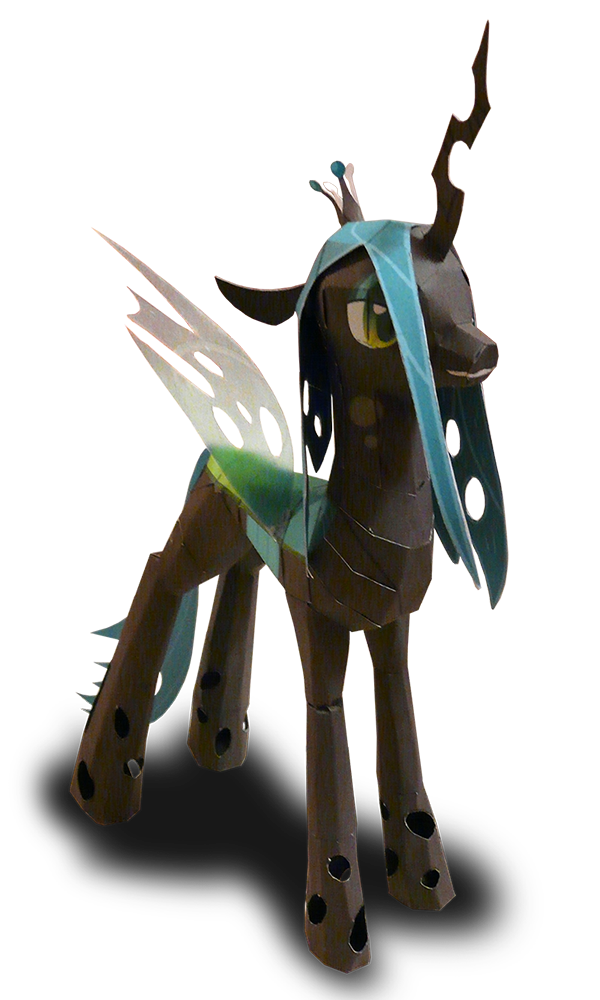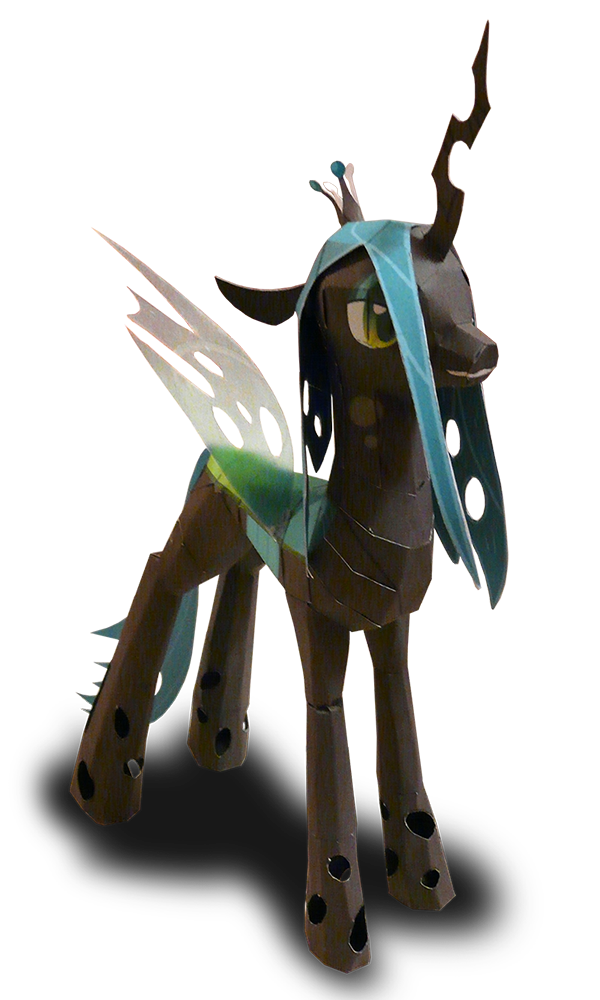 Fully assembled model of the final version of my Changeling Queen Chrysalis papercraft design. Printed at this scale (four A4 sheets) it stands approximately 20cm (8") high, excluding the horn and crown. This is an evolution of my earlier
Princess Celestia
and
Nightmare Moon
models, with improvements to the shape of the head and the assembly (that pesky rump is easier now).
MLP:FiM and characters are property of Hasbro and Lauren Faust. Made only for fun and non-profit use, out of appreciation for the excellent animated show.
Update:
Thanks to the
efforts of Grandmoonma
in correspondence with Calpain from Equestria Daily, EqD now has a pony craft roundup (similar to its art, custom toy and plush roundups), and this papercraft kit was included in the
very first post
!