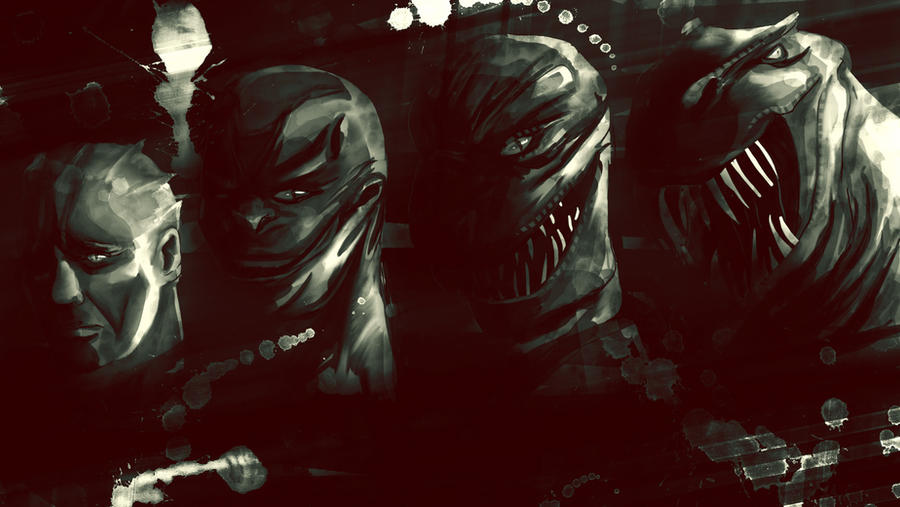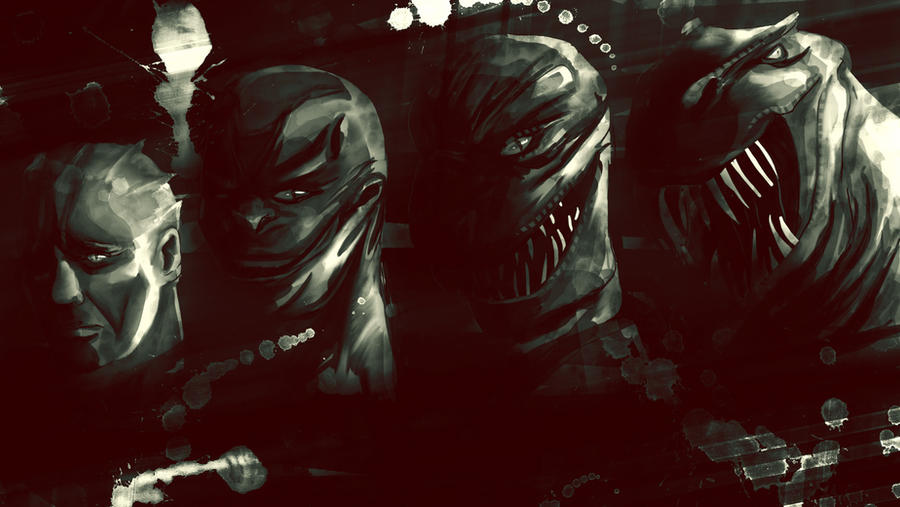 Watch
I've been meaning to draw something from the great links to Super Mario Brothers movie prosthetics that Digit-Aria gave me (read the comment here
[link]
) for a while. What with my scanner giving up the ghost, the sketches I had remained unfinished... So I decided to have some purely photoshop fun.
King Koopa, SMB movie style, and his progression to T Rex form (not capitalized on in the film, for SHAAAAMMME). Not to scale.
Download for wallpaper-friendly size.

I'm pleasantly surprised to see this. We had that conversation so long ago that I wasn't sure anymore if you'd draw something new. I'm glad you did.

The piece is quite dark, but when looking at it from just the right angle you can really see the various stages of Koopa's de-evolution. The darkness only serves in enhancing the mood of the piece. It's really cool that way.
Reply

Sorry for the wait, but life and other ideas kept getting in the way! I do hope to do more in the future, it is such a fun universe to play with.
Reply

No problem. Just glad to see you're still interested in exploring the movie in your art. It's actually a good thing to see this piece from you since it reminded me that we've since interviewed Rob Burman. You can check it out here:
[link]
Considering how much you like the de-evolved Koopa I think you'll enjoy it.

Reply

Very well done. The colouring and style make it quite creepy.
Reply