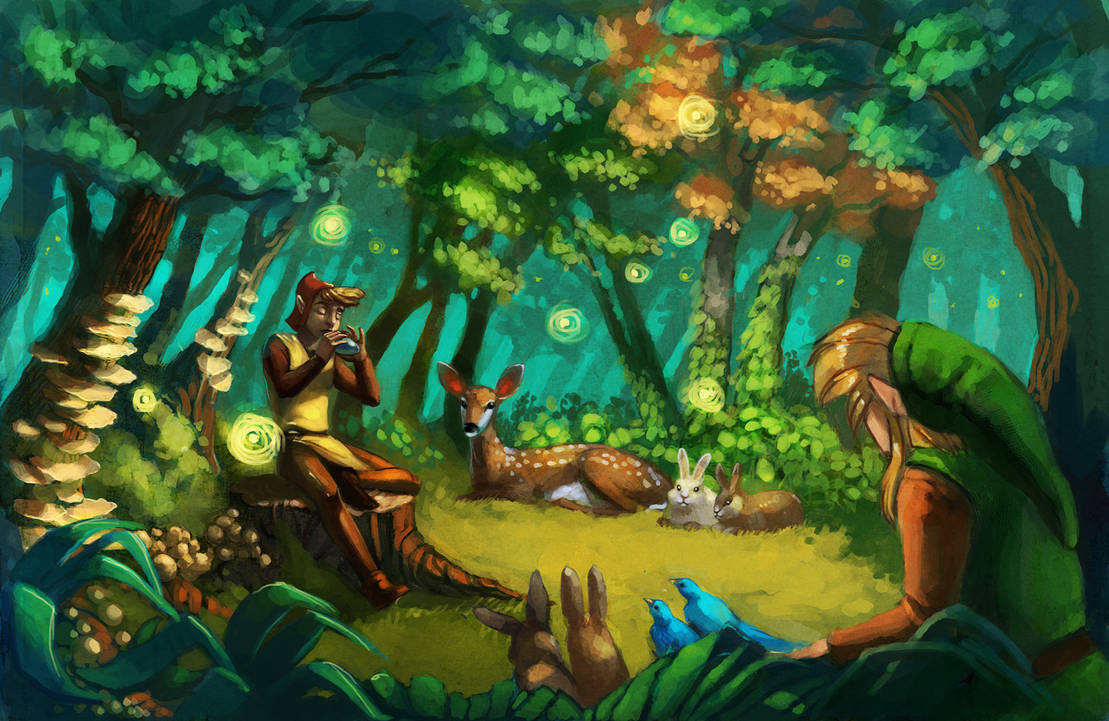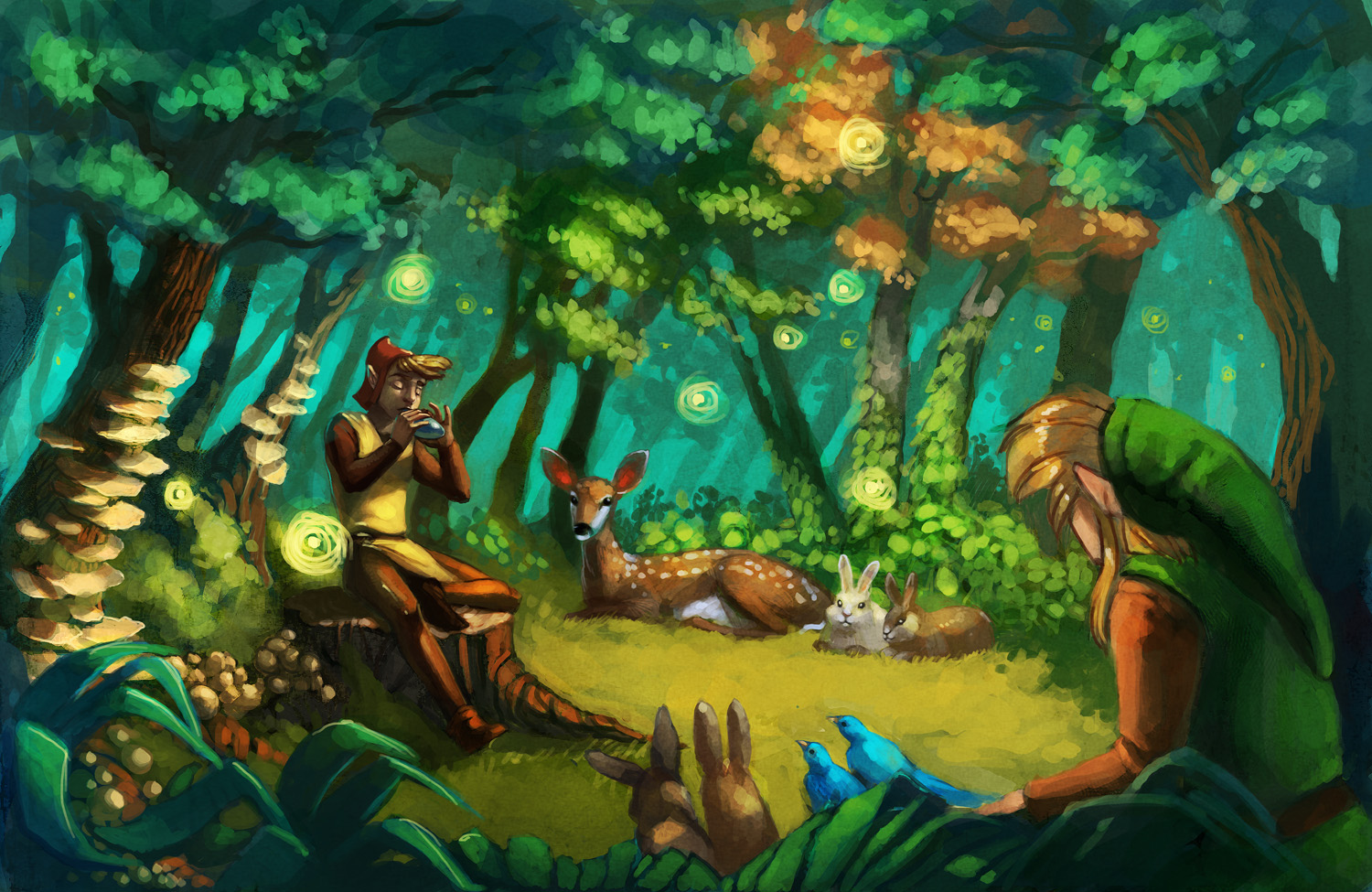 Watch
Edit:
The world had healed now - no more twisted winds, no more dead Kings. No more maidens waiting to be rescued from the darkness. The Triforce was his and the land was at peace...

even the Flute Boy played again.
Now officially done. This peice was for

's contest for the Legend of Zelda Musical festival calender.