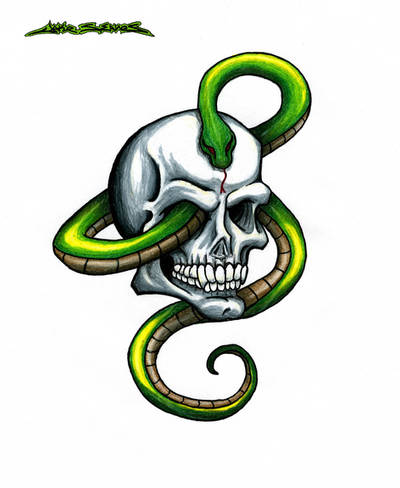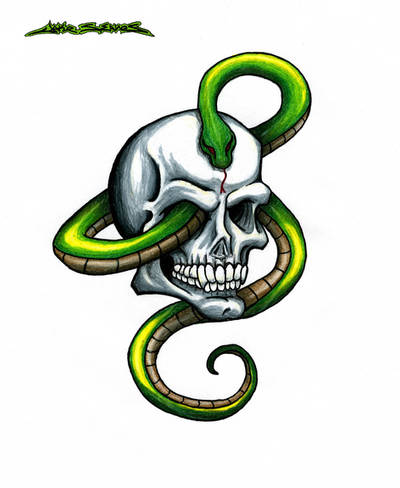 Watch

Skull Snake

Tattoo Design.
Skull Snake © Me, Jake S. Eaves

Hi love this, I am trying to make a snake deck of cards and would love to use this as part of the design, would it be possible, kindest regards Steve
Reply

I love green snakes.
It looks like from Harry Potter

Reply

Thanks

Indeed this looks like the Death Eaters symbol. Not intentional but I like the resemblance.
Reply

Reply

Reply

Looks just like the Dark Mark, the sign of the death eaters from "Harry Potter" books

Reply

Reply