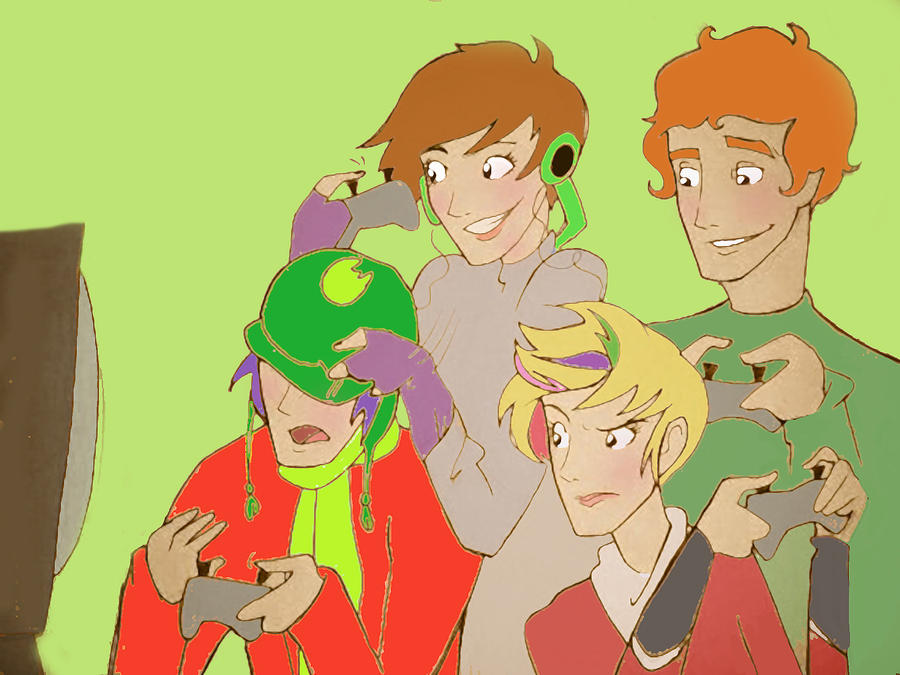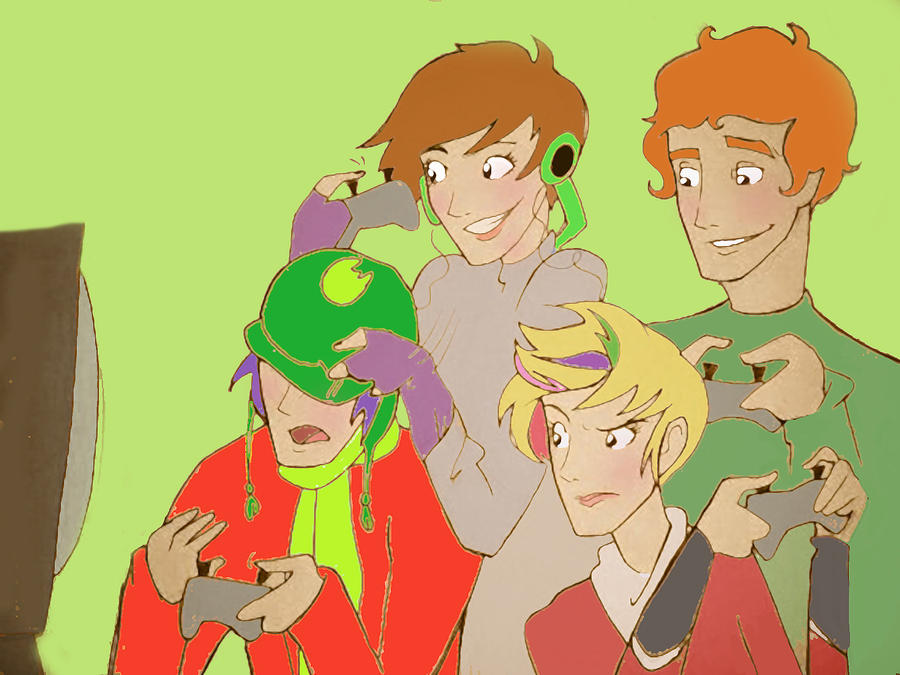 Watch
Ta-DAA!
i just had to upload this PRONTO because

made the most awesome piece of my characters, Fo and Rainbow Boy. i had to repay her somehow!
so this is my two OCs (to the left side) and hers to teh right. The redhead is Toby, and the blonde is Juni. I love her characters, and they get along swimmingly, i say. But i think Fo is bing a little too competitive.

Haha thas Ace! Fo is a cheat!!
Reply

Reply

OMIUYGTFHRDGFHJKNBGVCFDXSHRTJYKUILOLKJHG F!
THIS IS SO AWESOME!
I'M LIKE GIGGLING WITH HAPPINESS!
I LOVE THIS!!
AHHHH IT'S SO CUTE!
I love everyone's expressions in this... totally puttin on the game face yo!
AHHHH THANK YOU THANK YOU THANK YOU THANK YOU!!


Reply

im so glad you like it! it doesn't compare to your amazing coffee break piece tho!! yayy! im glad you enjoy it

Reply

btw dear, is Fo's hair straight or curly...
I've been drawing it curly D:
Reply

well i think she does both--i know i do! i really like how you have been doing her hair--i will just draw the days when she decides to straighten it

Reply

Haha same here!
I might draw her with straight hair for Thanksgiving

Unless you want it curly hehe
Reply

I LOVE IT! It's just awesome!
They look like they're having so much fun!
Reply