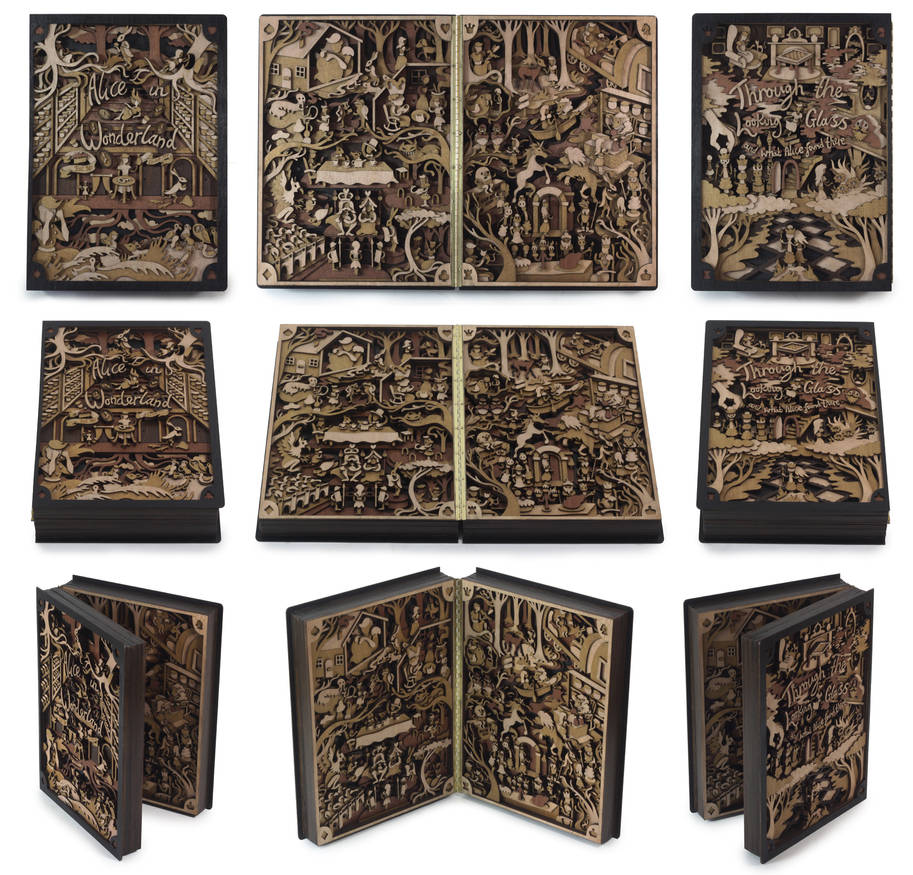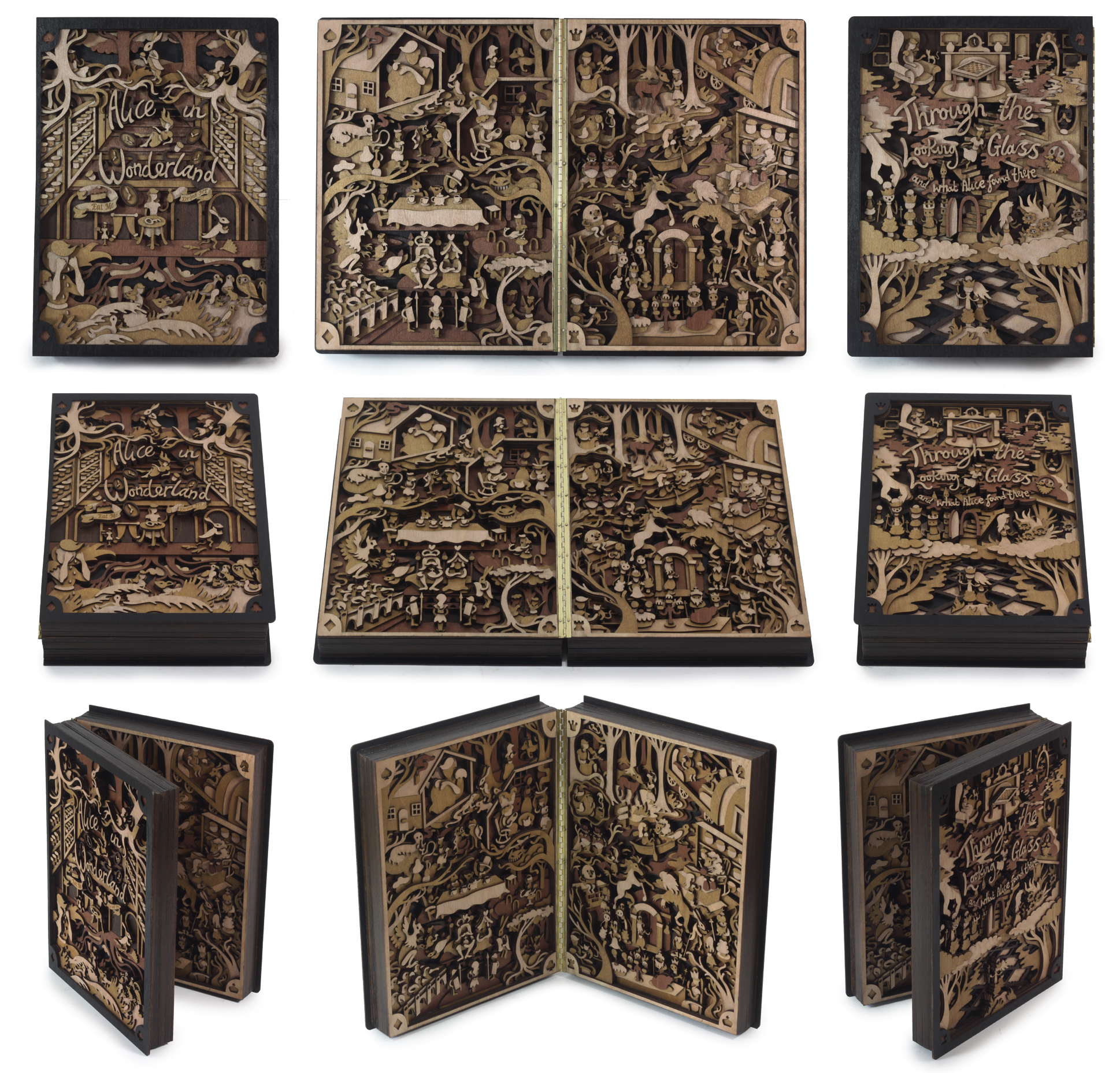 Watch
Originally a commission, this is a fully illustrated, laser cut tome depicting the adventures of Lewis Carroll's Alice in Wonderland and Through The Looking Glass. The front cover begins the story of Alice in Wonderland while on the back, her adventures Through The Looking Glass are introduced. Each story converges in the centre pages to depict the weird and wonderful world.
The tome is made of layered, laser cut, stained plywood and measures 250 x 180 x 54 mm closed and 250 x 362 x 22 mm open.

You can buy it now from my Etsy store - www.etsy.com/uk/listing/464523…

For work in progress shots visit my Instagram page -
instagram.com/tomskym
***
Like my work?
Follow me on Twitter -
twitter.com/mtomsky
Like me Facebook -
www.facebook.com/tomskyillustr…
Add me on Instagram -
instagram.com/tomskym
Buy work from Etsy -
www.etsy.com/shop/mtomsky