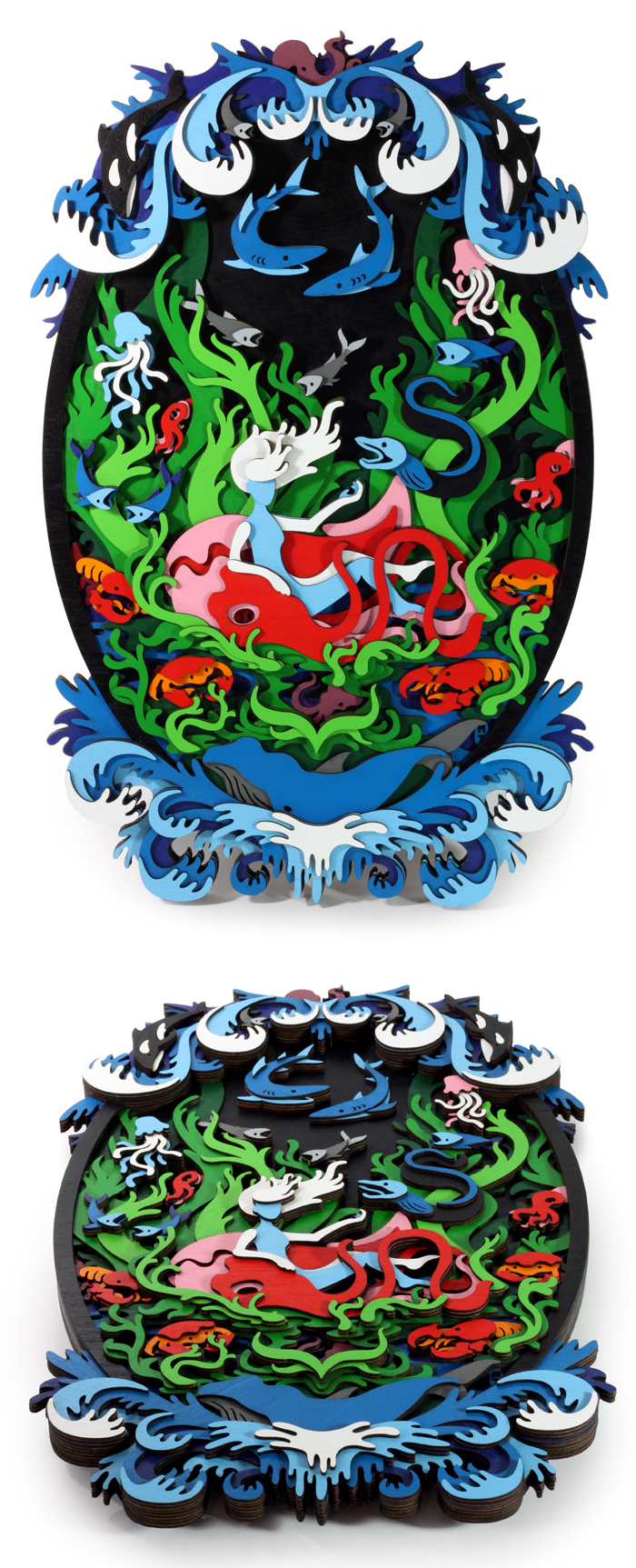 Watch
Resting Place, layered, laser cut illustration depicting all the characters in my Ocean Collection,
225 mm by 340 mm and 20 mm deep.


I'm keen to link my jewellery with my larger works, so as part of each collection I create an illustrative piece that places all the items I've made in a narrative context.

This piece is now available to buy from my Etsy store as well as all the all the creatures within it as separate items of jewellery - www.etsy.com/uk/listing/538194…


***
Like my work?
Follow me on Twitter - twitter.com/mtomsky
Like me Facebook - www.facebook.com/tomskyillustr…
Add me on Instagram - instagram.com/tomskym
Buy work from Etsy - www.etsy.com/shop/mtomsky