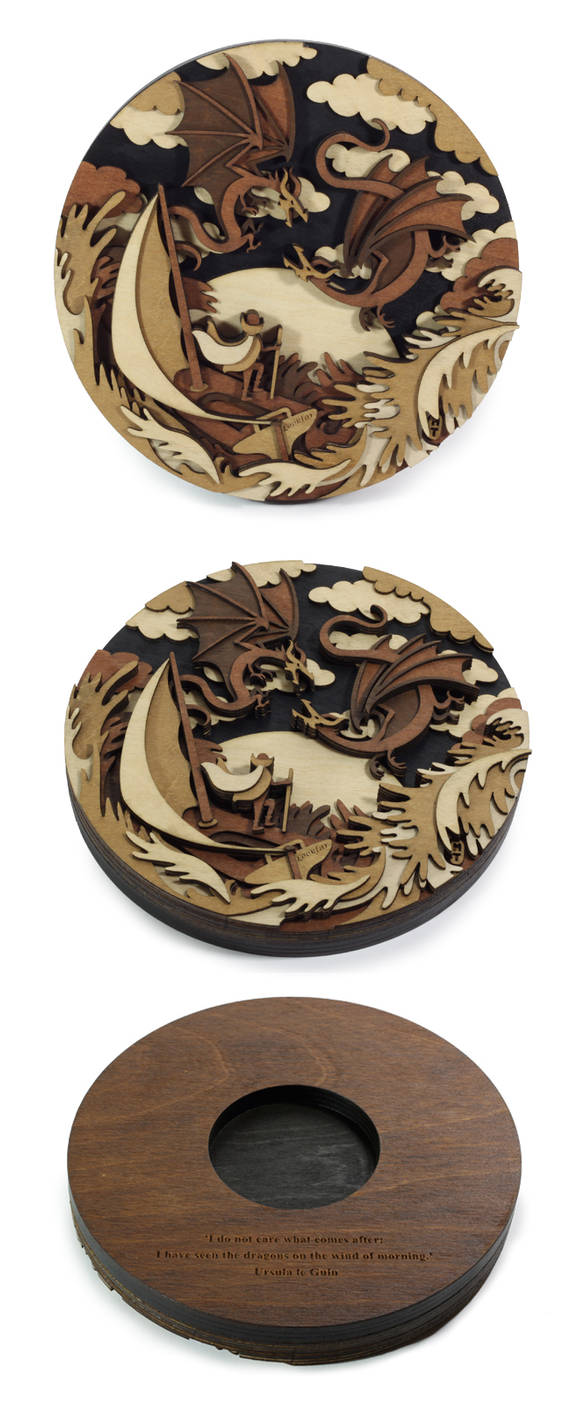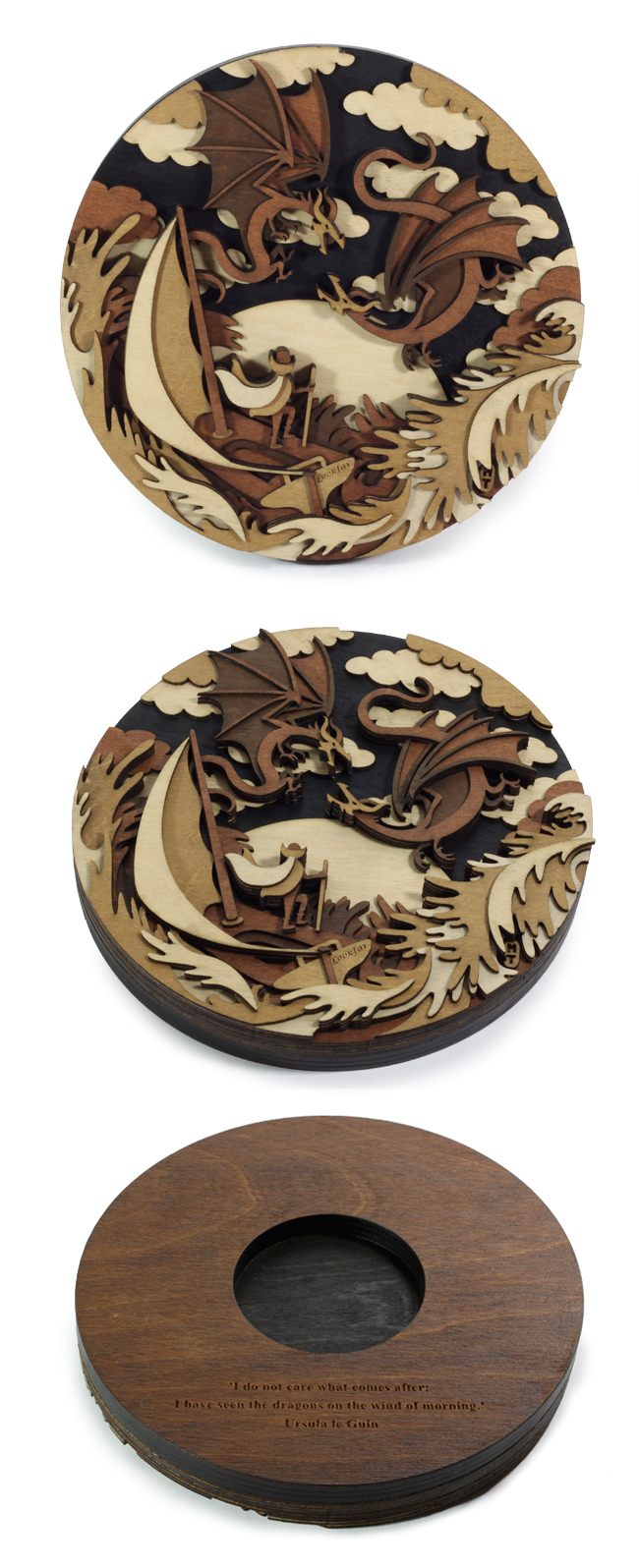 Sorry it's been so long DA, I finally have some new content! Last year was a busy year for me and sadly I did not make as much new work as I would have liked, so I've taken matters into my own hands and started sketching a small design each week and the best ones will be made in wood as and when. This one here is not the first I've made but the first I'm sharing, so there's more to come!
This piece here is my tribute to Earthsea and Ursula le Guin. The thoughtful and beautifully written Wizard of Earthsea is one of my favourite books ever and I've probably read it more than any other book. I drew this small piece of what Earthsea means to me in the week of her death earlier this year.
Layered, laser cut, plywood illustration with an engraved quote from the Farthest Shore on the back.

Approximate size is 160 mm by 160 mm and 25 mm depth.


You can see work in progress shots on my Instagram -
www.instagram.com/tomskym
You can have your own from my Etsy store -
www.etsy.com/uk/listing/603687…
***
Like my work?
Follow me on Twitter -
twitter.com/mtomsky
Like me Facebook -
www.facebook.com/tomskyillustr…
Add me on Instagram -
instagram.com/tomskym
Buy work from Etsy -
www.etsy.com/shop/mtomsky