Monicia/21/Confused/Single
:thumb482739969: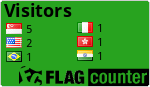 Hello everyone, my name is Monicia. But called me MT or Octomo or just Octo (I'll be changing my username once i get core membership). Though i'm not new here in dA, my pervious account isn't going so well, so I made a new one. I love to chat but too shy to start one.

I live in Viva Las Vegas, NV. I both a writer and an artist. But still learning the basics. I own a lot characters (some were furries) before starting to write shorts. throughout my high school years, I want to be a Mangaka or at least a writer for novels. Though didn't learned much from the school, I learned by self-taught.
But it wasn't easy. And it still isn't

Stamps: <3

























:thumb167025792:

Links
Art Status:







Check out my new Comic account!