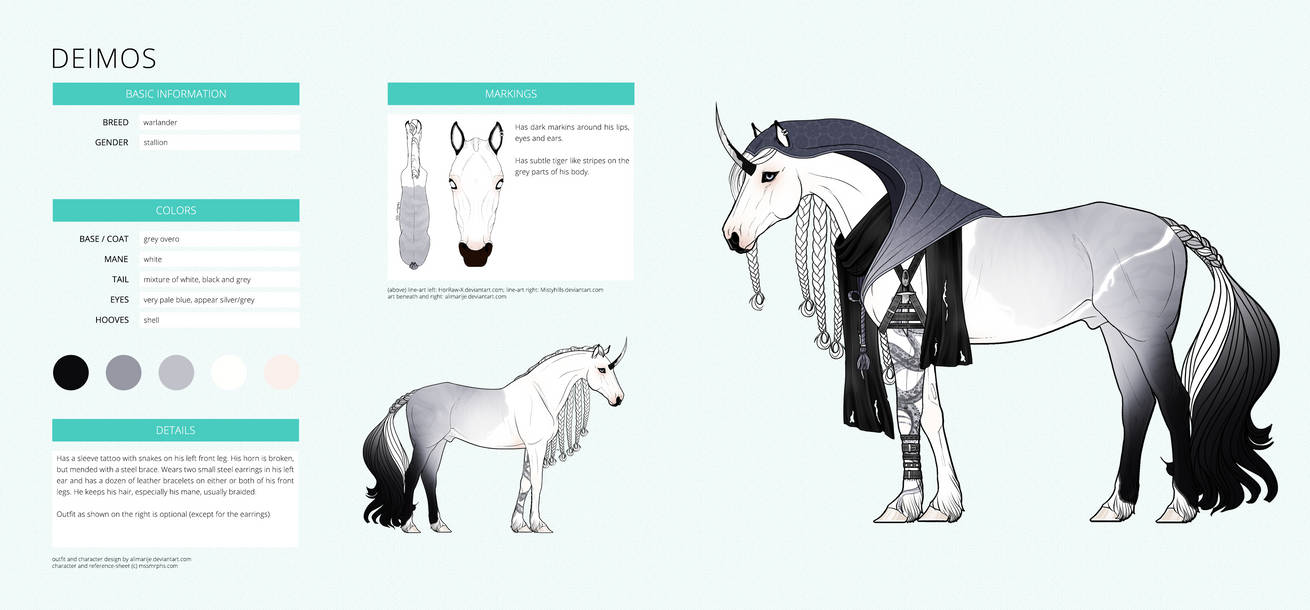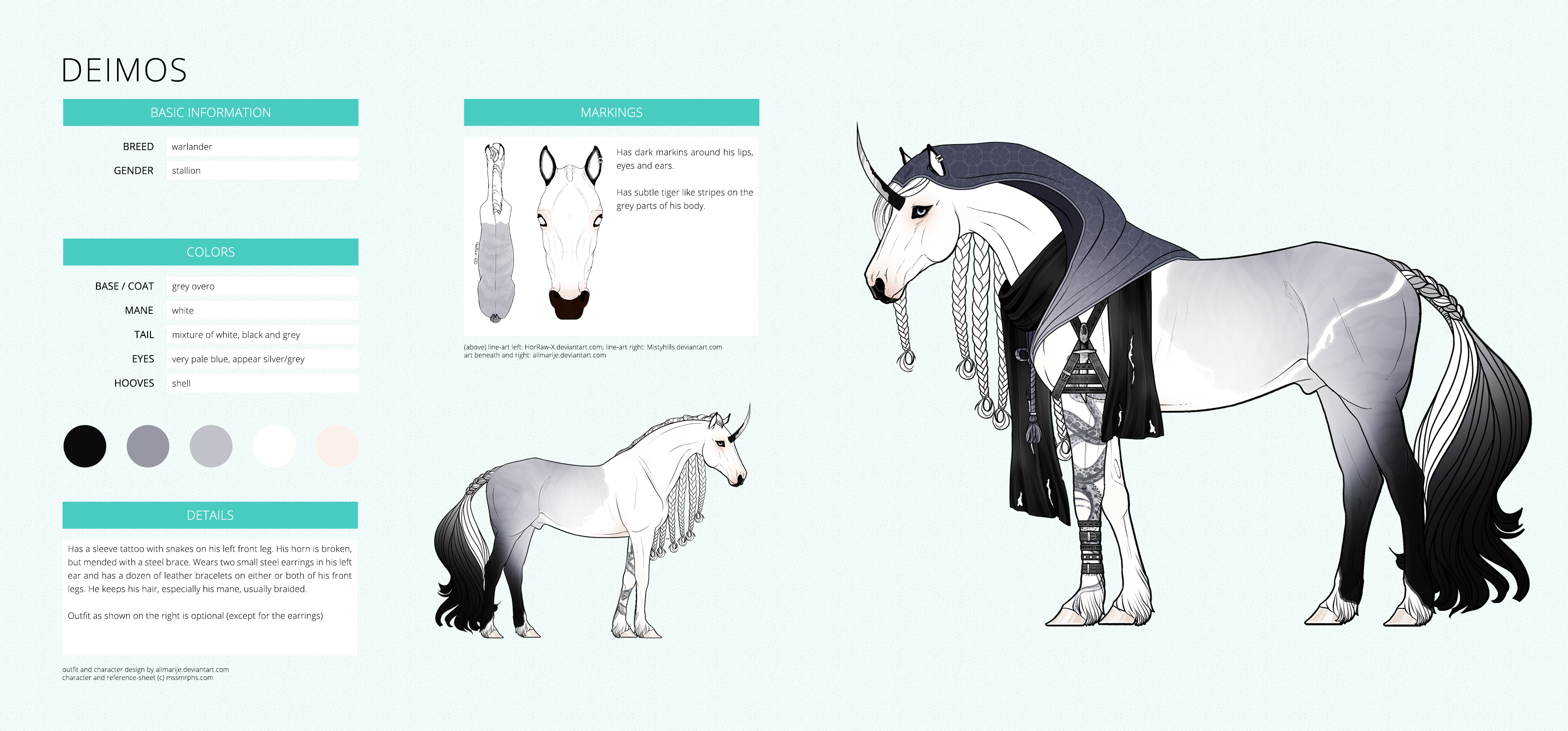 Watch
Relentless. Vicious. Outstanding analytical mind. Always quietly brooding. Always looking, always taking in thousands and thousands of details. He doesn't speak a lot. Is known as the quite one. But his eyes, oh his eyes will tell you there is a whole world to discover there. If he speaks, it is with a silver tongue. He is a charmer, knows how to make you laugh, how to grab and keep your attention. If you want something, he will find a way to get it to you. You'd be a wise man to keep in mind that nothing ever comes for free though. Not that there are much wise men found at the ocean.
This is one of the 100 half-brothers of Booth:
Deimos
. Son of Acalanthe and infamous Swartnenth. Pirate on the Atlantis Scorn. The One that Waits.
Lineage
: Swartnenth (father), Acalanthe (mother), various (half-)siblings, full family tree
here
Moodboard
•
Pagecredits:
all the love to
alimarije
for design, outfit and full body artwork. Just all the love to her in general <3
markings (line-art):
left (body)
by
HorRaw-X
;
right (head)
by
Mistyhills

Deimos was probably my favorite of the new designs released, SUPER GLAD YOU GOT HIM!!! <3<3<3
also Timo will eat him
Reply

I totally didn't want a new character, but I was so caught by his design and the small piece of history Ali wrote, that it got me rolling in no time. That and I needed a Booth sibling of course.
As for Timo: I really can't wait to plot with you!! Sent me a message when you have time and energy please

Reply