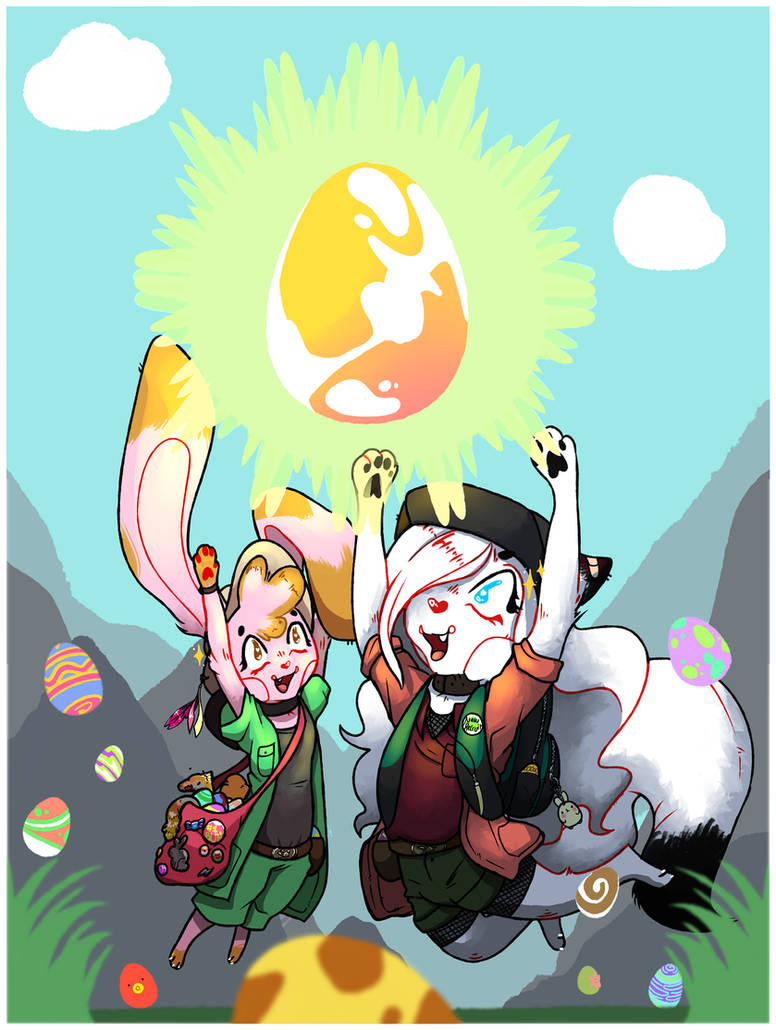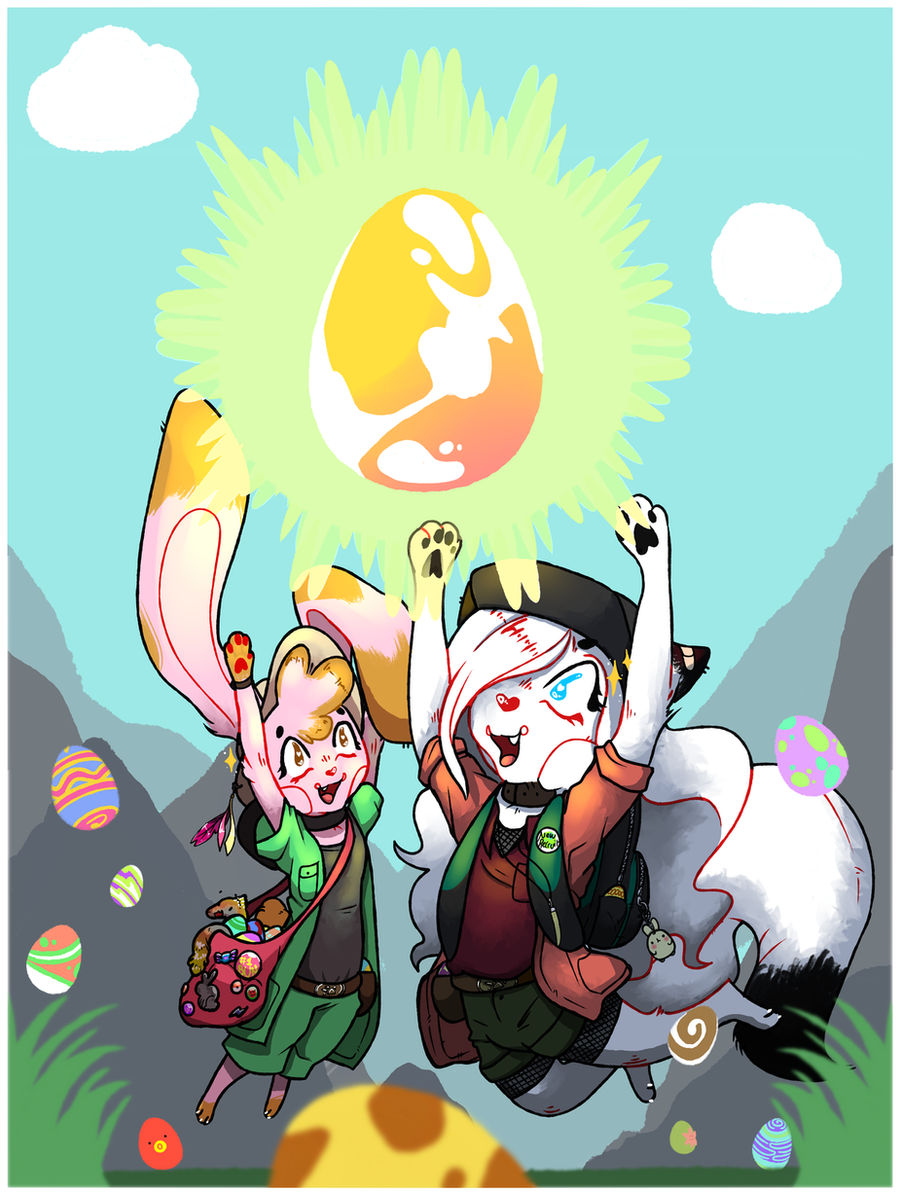 Watch
Entry for
Lohlite
's contest
While Silver and Lohlite were making the most of the holiday and having a good 'ol time they had discovered what appeared to be an ancient device. In awe and after careful inspection they concluded that it wasn't some piece of junk, it was a time machine they happened to find by chance. After a single minute of consideration they decided to go back in time to find some exotic eggs. No doubt there would be plenty just laying around! And so they searched and searched until they found their most valuable egg yet. A huge golden egg that reflected a pinkish hue~ However, by that time the sun had already begun to set as bushes rustled and echoing roars scattered throughout the dense jungle. It was time to head home with their discoveries before they were some big lizard's dinner. *shudder*

Both characters featured in this picture you've done look very cute and appealing for sure!

Reply

Reply

You're very welcome, and I also hope that you were able to win the contest, especially because I also love how were able to draw such a pair of cute-looking characters as well.

Reply

I was one of the winners out of 4 I believe

awh, thanks again!! Cute wasn't really my specialty but I'm happy you think so aaa
Reply

No problemo, and I've always had such a soft spot for anthro animal characters, so please feel free to check out my gallery and profile whenever you get the chance as well.

Reply

(Sorry for the late reply!) I don't think I'd rather be drawing anything else, anthro's are what I know best and have the most fun doing :')
Your gallery's really colorful and varied! I'm envious haha keep up the amazing work!!

Reply

OooooHhHh myyy Gooossshh, this is preeeeecious ;w;
I love how you stylized this eggciting and epic discovery! I can practically hear the legend of Zelda treasure chest opening sound hah hah. Such a cute little story of these lil' explorers!
You should be very proud of this entry for sure, I love all the little details in it. Very awesome drawing, like an illustration out of an adventure novel! uwu
Reply

*squee!!* I tried a lot of new things for sure, so it was def an adventure in that as well cx
Aaaa it would be rad if they had a Zelda-like adventurer, I can see it now xDD
Tbh I don't even know how I got the motivation and patience for this, but ya I'm def proud of it lots and that's what matters most~
Many thanks for all the complimentsss like sirjggjrwug I really hope to make more stuff like this!
Reply