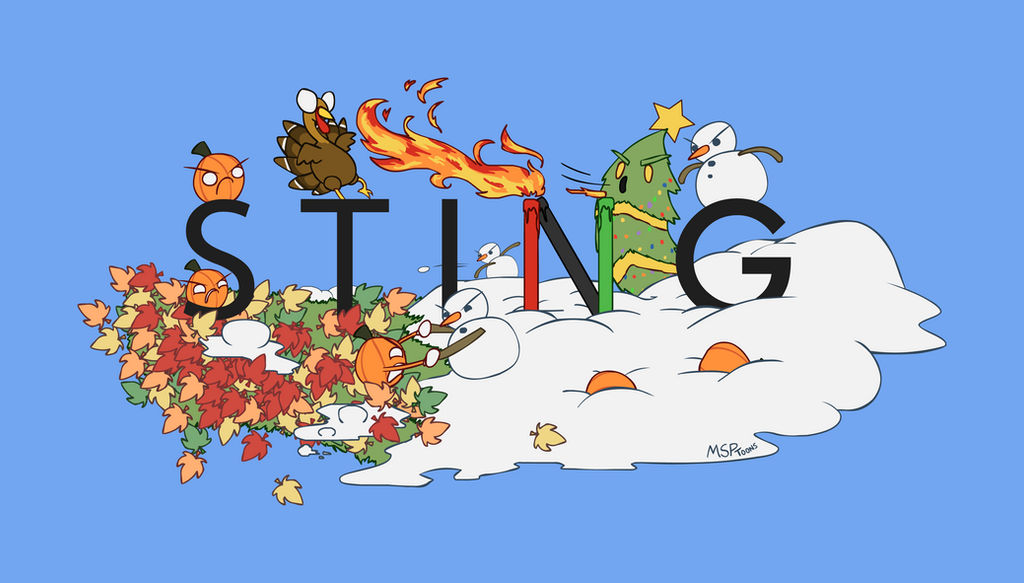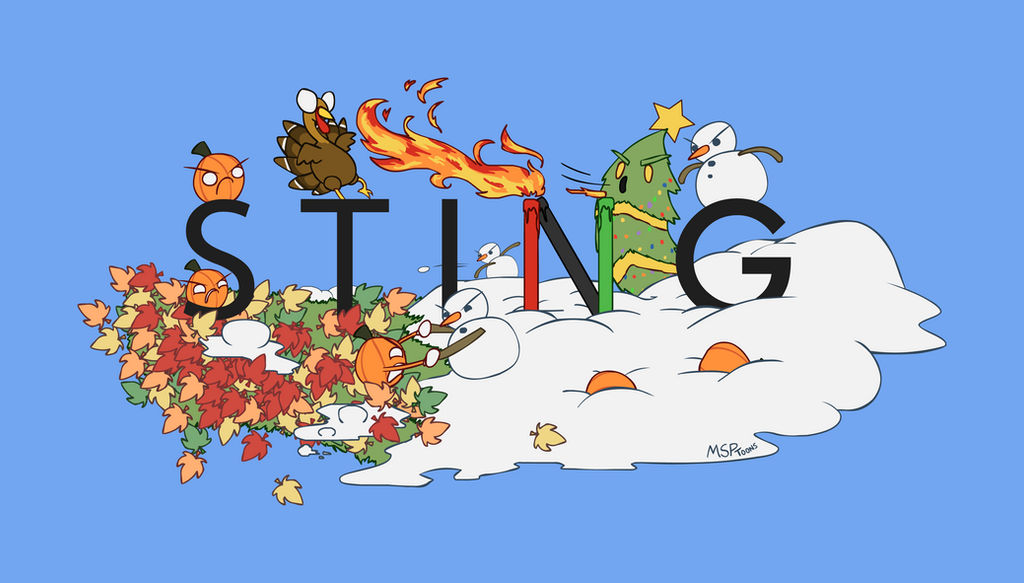 Watch
I just realized that I forgot to post this here. Anyway, back last fall,
The Sting
wanted to do more fun stuff with their logo, and the three of us in one of my classes who worked on layout stuff for the Sting for class credit were given different prompts for a logo doodle. Mine was Fall/Winter/Holidays. It was November and I was thinking Thanksgiving, but winter came early for us last year.
This was the result.
The Sting Logo Doodle 2:
msptoons.deviantart.com/art/Th…