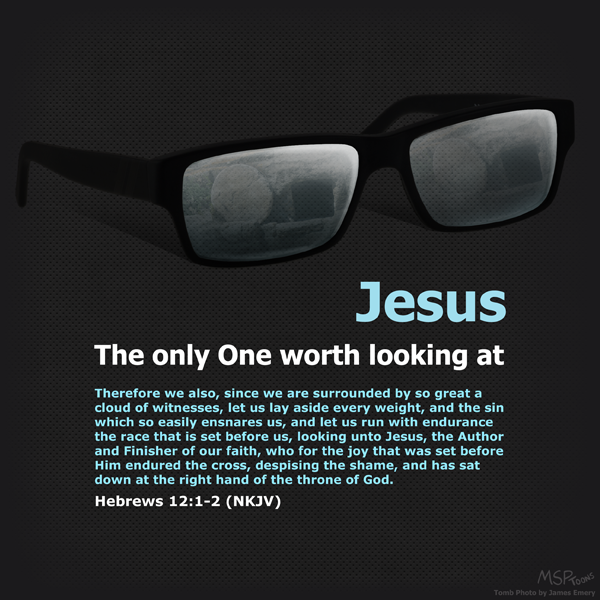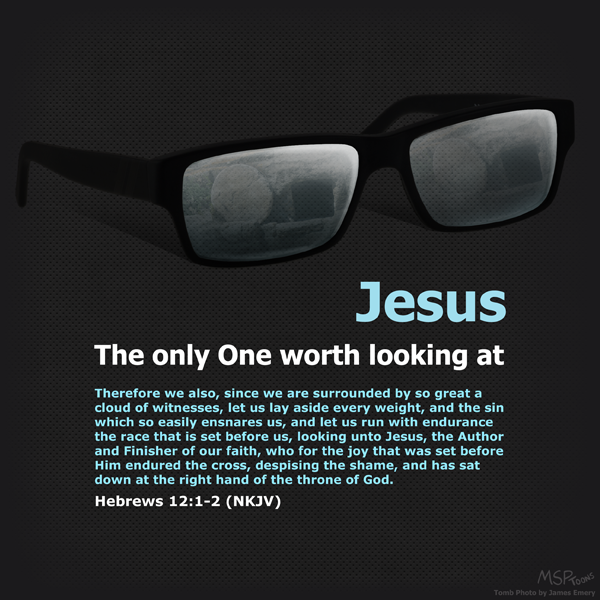 Watch
"
Therefore we also, since we are surrounded by so great a cloud of witnesses, let us lay aside every weight, and the sin which so easily ensnares us, and let us run with endurance the race that is set before us,
looking unto Jesus, the Author and Finisher of our faith, who for the joy that was set before Him endured the cross, despising the shame, and has sat down at the right hand of the throne of God.
" Hebrews 12:1-2 (NKJV)
Since I've been almost exclusively doing editorial design for the last few months (and for student media at that), I figured it was time for me to do some personal stuff again using what I've learned. I'd almost forgotten what it was like to do something not related to student media, so this was definitely a nice change of pace as well as a reminder for where my focus needs to be.
Full, print quality version available for $1.00
Licensed under
Creative Commons Attribution 4.0 International
Tomb Photo by
James Emery