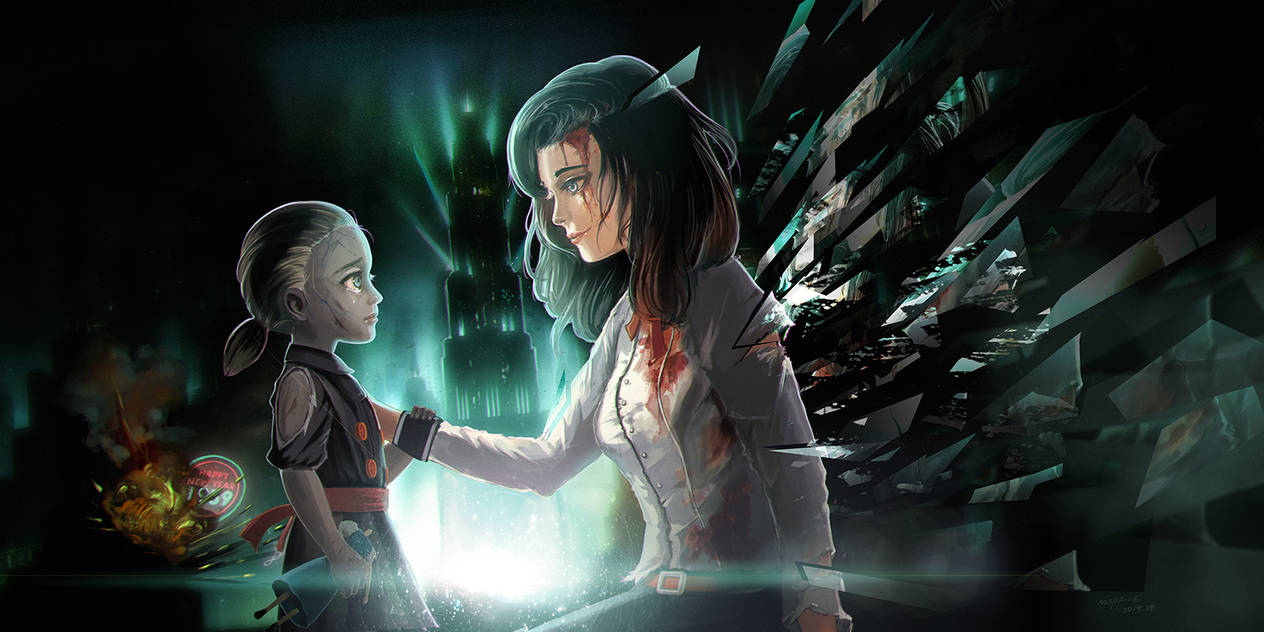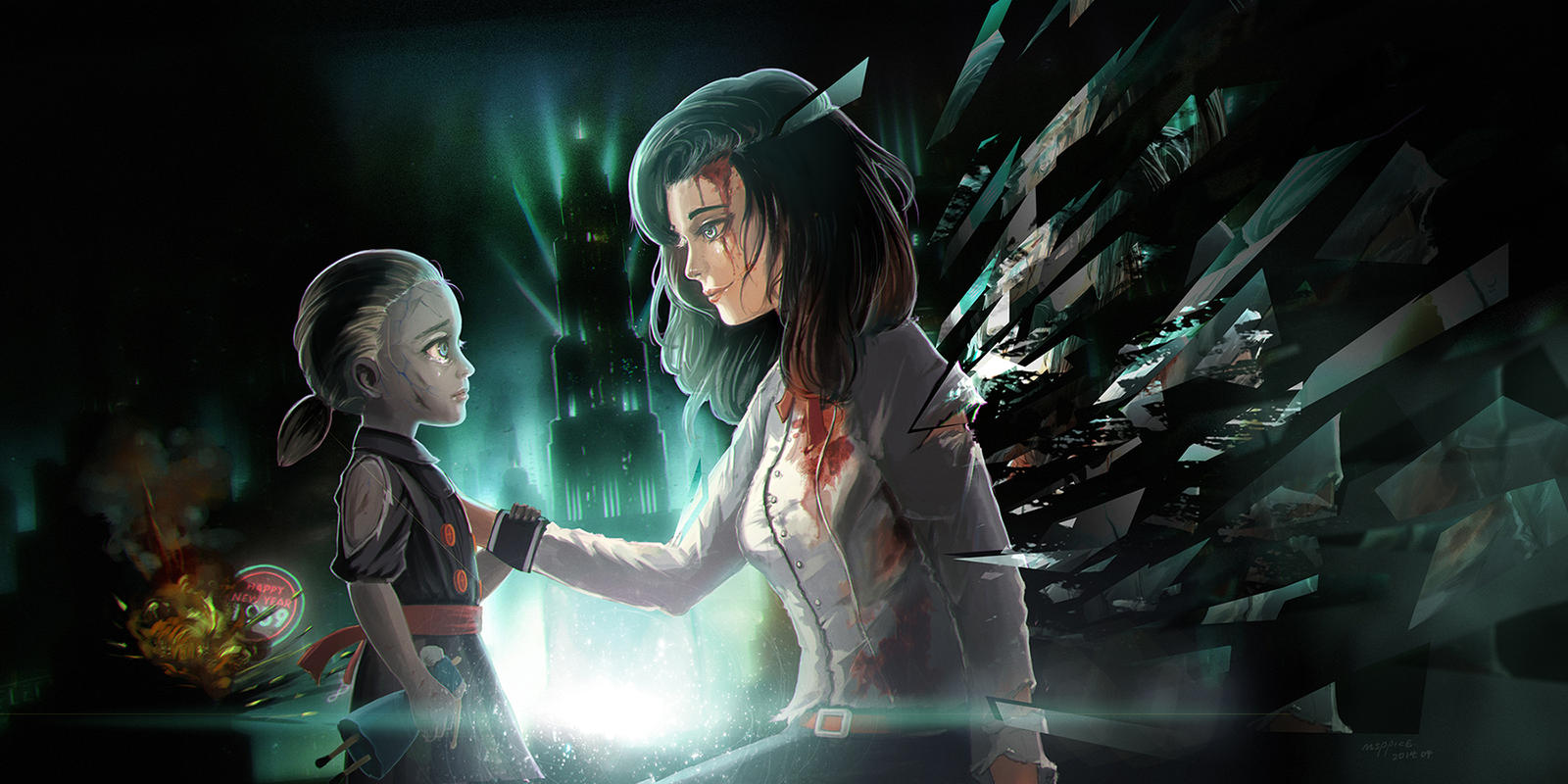 Finally finished BaS episode 2. The ending is really a nice wrap-up, but i am just ... *Try not to cry -> cry a lot*
It's very well done for showing off the emotions between and if you haven't played Bioshock Infinite then this DLC burial at see episodes. Just seeing this is amazing showing these two characters which are important to the original BioShock so just a heads up to you all. Anyway let's get back to this awesome art piece I love the posing of Elizabeth and Sally that she has been trying to find and save her even if killing herself for Sally could be her only option. Lastly the elements in the background of Rapture and glass pieces showing off the beginning of the end of Rapture.
The Artist thought this was FAIR
62 out of 62 deviants thought this was fair.
After Playing BioShock Infinite: Burial At Sea I was very sad at after completing the dlc, and I felt like there wasn't enough scenes, or talking for the player to feed off on. Despite the emotionally pivotal characters or spoilerific plot I thought 2K didn't do the rest of the story justice, but as a die hard BioShock fan, I loved this scene especially. I love how Elizabeth went to Infinite and beyond just to see Sally, and her future once again. I love the colors, the out lines of the characters, and the shattered glass behind Elizabeth as if Indicating her broken self image, and how she gave up her entire character/who she is as a whole just for this sweet moment, which you have so vividly illustrated. This is an extremely beautiful, and moving picture for me.
The Artist thought this was FAIR
46 out of 46 deviants thought this was fair.