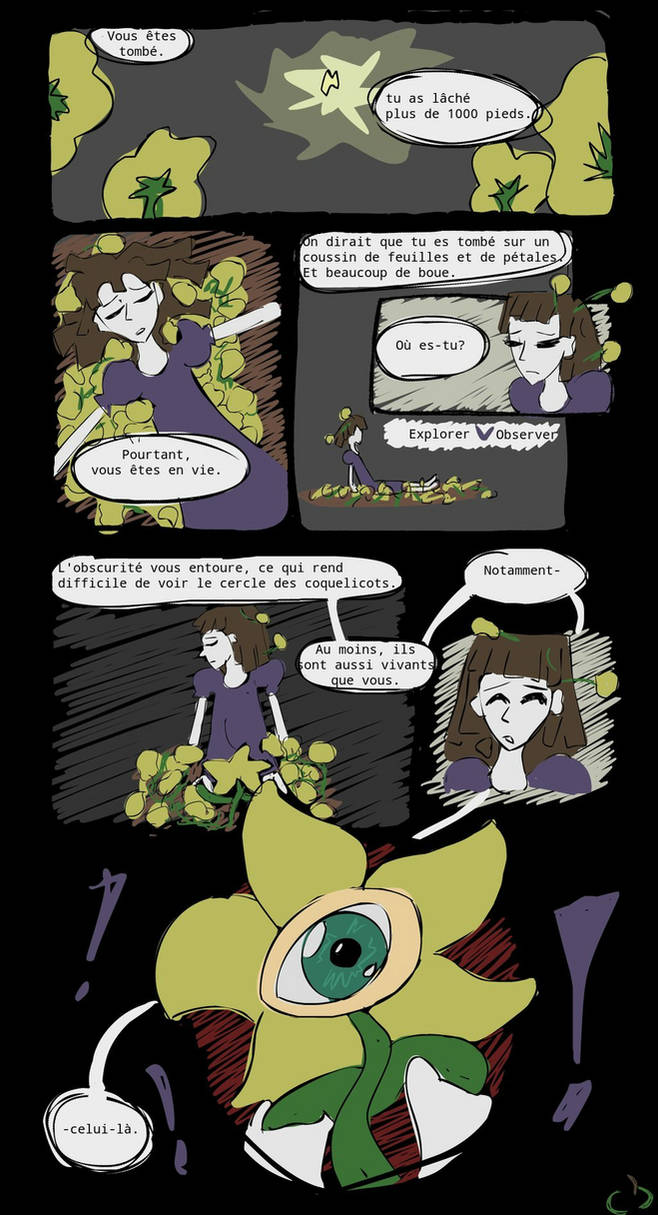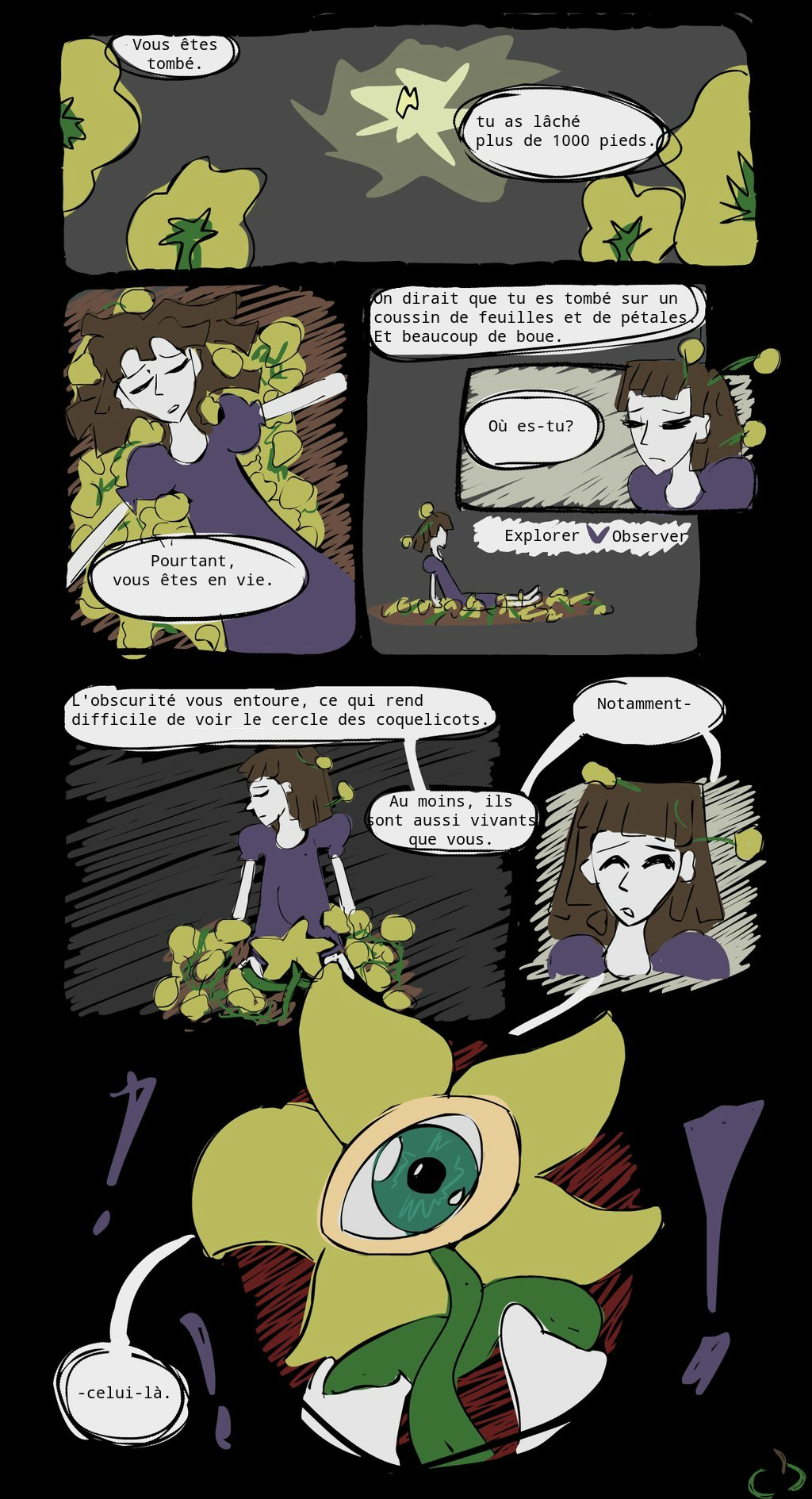 Aww... Désolée mais j'ai lu deux pages et la trad est super pas top :/ pourquoi tu alternes entre le tutoiement et le vouvoiement ? J'admire l'effort, mais c'est illisible en tant que traduction... You're english and study french, is that so? I'm a native french speaker. Do you want help making this readable? I can give you a corrected translation if you're motivated to update yours. Thanks for the effort, tho...
Reply

J'aime sa beaucoup, ç'est très bien.
Reply

I have changed the link on my page.
Merci beoucoup ~ Thank you for allowing more people to enjoy Horrortale

Reply