I am self taught to Photo-Manipulation, and still learning something new. I use my finger as my pencil and guide instead of using my tablet. There is a certain style I do in all my artwork and my Trademark is Portraits. I am thrilled to have met so many Artist/Friends and models on DA.
Please take the time and look at my Gallery. WARNING!!! NONE OF MY ARTWORK IS

STOCK INFORMATION: I have Stocks and Textures, if used please CREDIT me and Notify that it has been used in your work(s). DO NOT make PREMADES. ONLY ART can be used for ALL my Stocks. DO NOT CLAIM MY STOCKS AS YOUR OWN. Download for better resolution.
**Also, ALL my STOCKS and TEXTURES are all my own. They are SAFE to use. Also, if my stocks/textures are not CREDITED, I will either Discontinue and/or charge for them**

On March 2014, I received an Honorable Mention Award and another on October 2014. I won a Contest and received a Camera and other prizes. I received an Honorable Mention from
mshellee.deviantart.com/journa…
for
mshellee.deviantart.com/art/Cu…
. June 2016, I have received a Special Recognition Award. Take a look at my Awards and Winnings in my Gallery. Feel Free to fav/comment/watch me. Be kind.
GROUPS I am in
universe-artworks.deviantart.c…

Universe Artworks:iconuniverse-artworks:Hey friends;
We need a few deviantart persons in

Universe-Artworks

group for the completion admins!
If you are interested in any of the below styles and you're preference to cooperate with us...
♥ Photography♥ Drawing, Sketching♥ Literature, poetry♥ Artisan craft, Sculptures, jewellery,
fotomanipulationz.deviantart.c…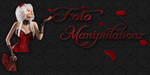 reach.gallery/mshellee
www.calvendo.de/galerie/fantas…
www.instagram.com/mshelleeart/
www.facebook.com/MshelleeArt/