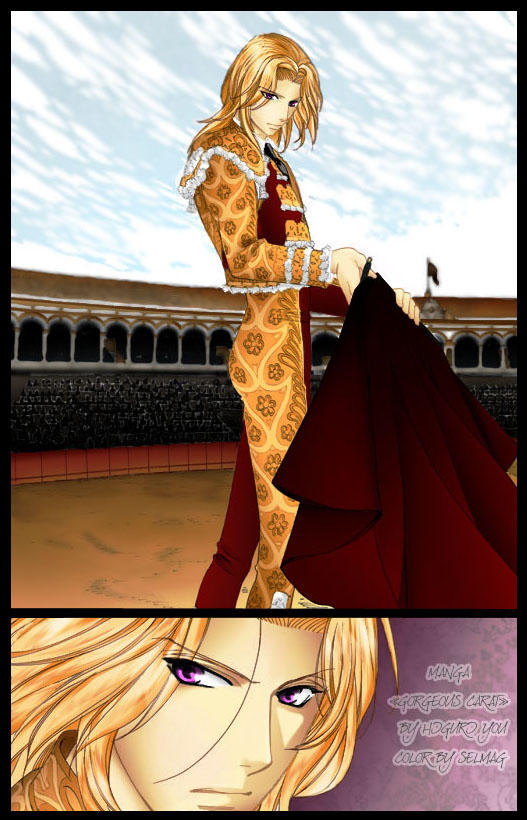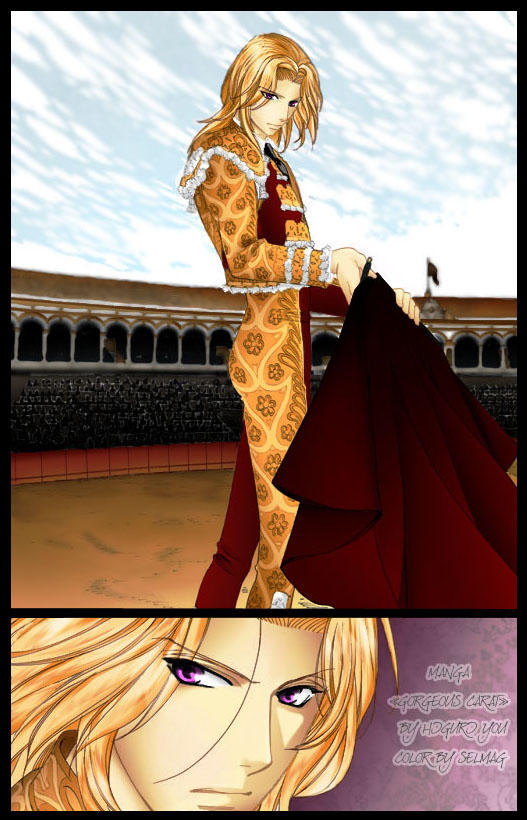 Watch
Manga: Gorgeous Carat
color by me

i accidently deleted your question to me (new Computer) But someone has tame Ray and Florians the best man for the job.
Reply

I happen to adore gorgeous carat and I really wish the series had continued on. I like your Florian even though matador is not something I picture him EVER doing ;the art work is beautiful
Reply

Thank you, I am very pleased to hear your praise.
And how do you see the matador? If not a secret.
Reply

A matador?!
Haha, he looks like a blonde Cesare!!! Beautiful coloring

Reply

Костюм и волосы до жути понравились! *___*
Reply