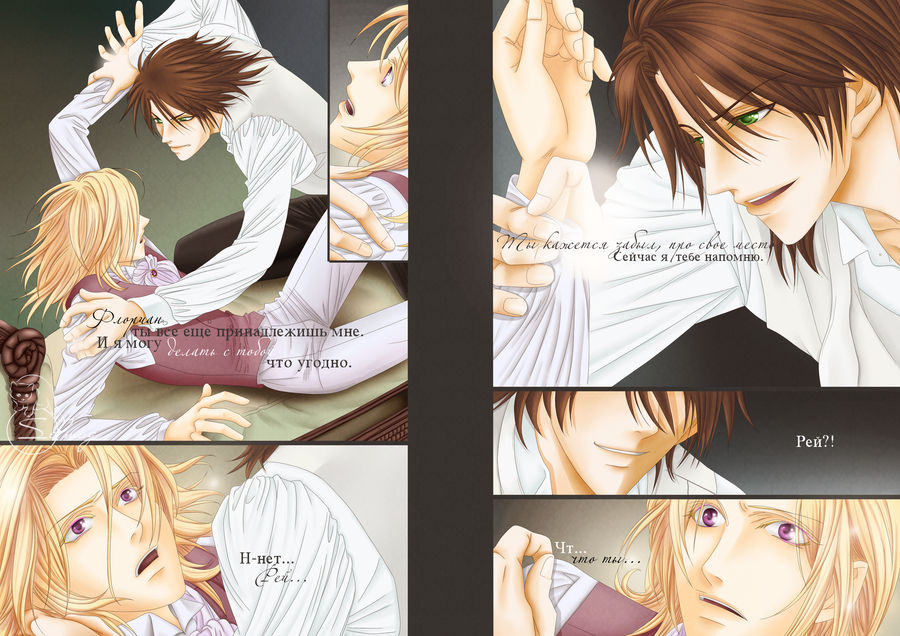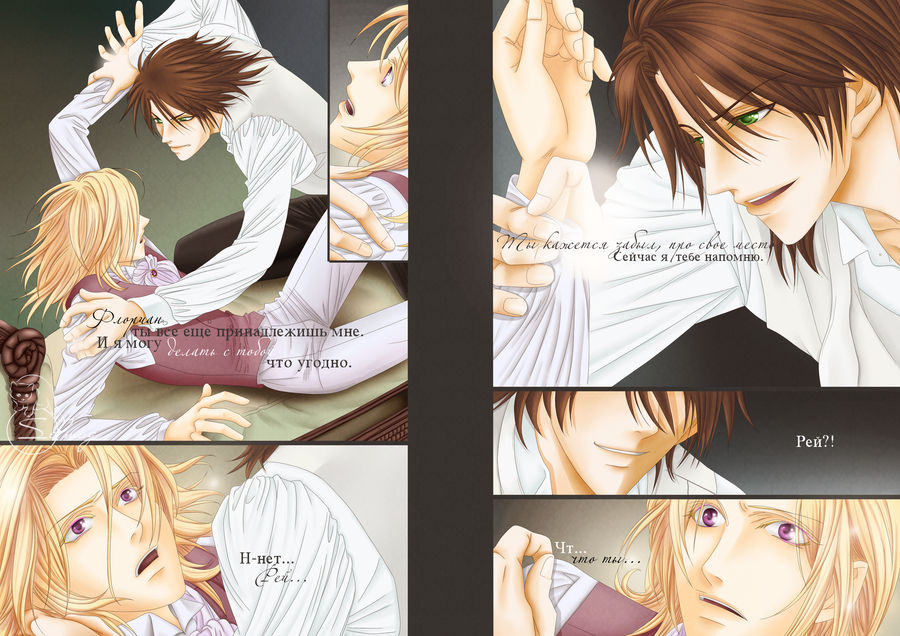 Watch
Manga: Gorgeous Carat
Written and illustrated by You Higuri.

Reply

Kyaaa... Awesome!!

By the way, where do you get the RAW (japanese/chinese) version? I wonder if you can shared the link (source) or the file please.. #begging
Reply

Is there a place where I can read an english version of Ao no Calanque? I've been looking everywhere! Please help!

Reply

*.*
great job done here

Could I ask you about what's written there (in english)? I need to know desperately xD
Reply

"Florian....You belong to me. and I can do just about anything.
N-no, Ray....
You seem to have forgotten about his place. Now I'll tell you.
you... what?"
Reply
Охх как замечательно! *_* <3
Reply

So lovely, but it makes these panels even more intense.

Do you plan to do any more of this scene? When Florian bows his head... I had to write a fic about it. Waiting anxiously for the next chapter and hoping things get better for Ray and Florian.
Reply

Reply

у Рея очень красноречивый взгляд *_* у тебя щикарно удалось передать эмоции в колоре
Reply