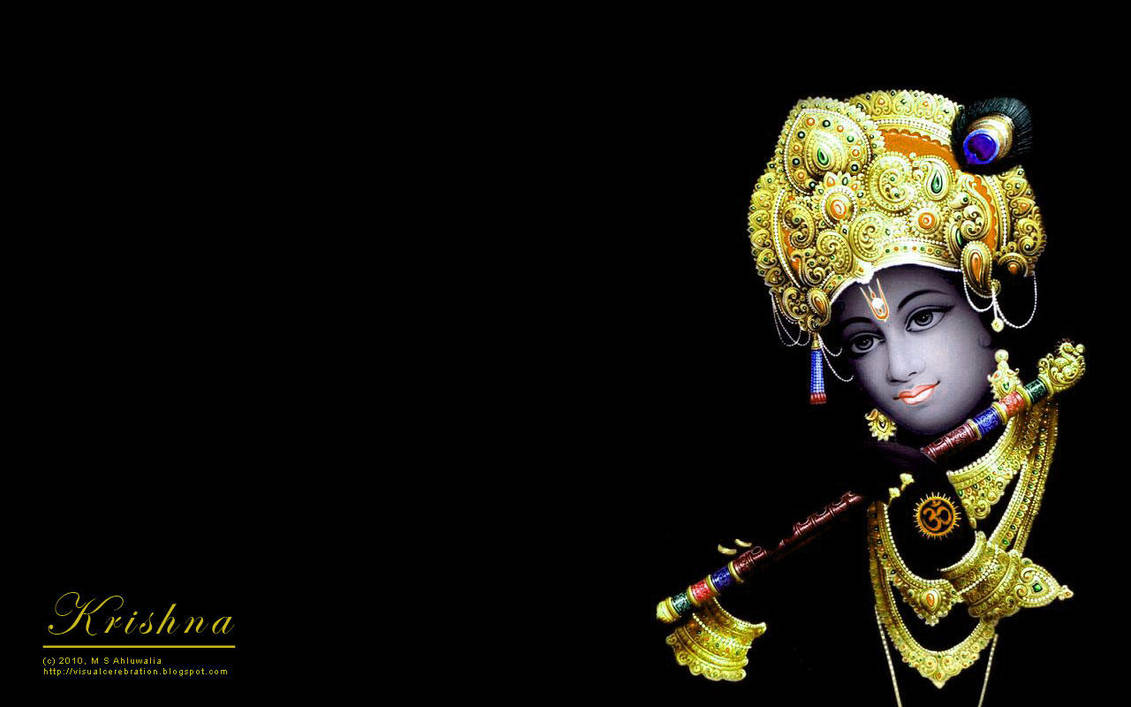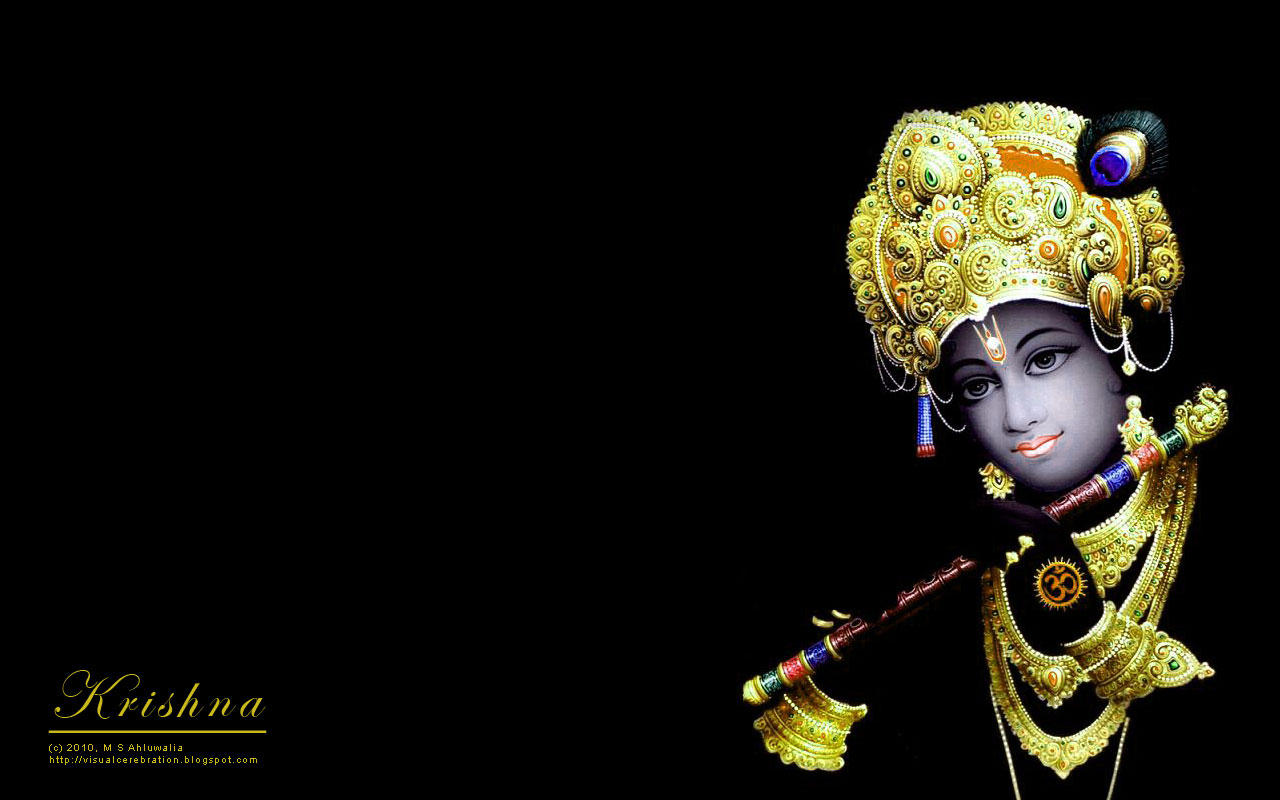 For more wallpapers visit:
[link]
-----
The image was taken from the net, refined and converted to a wallpaper.

Almost as if Krishna was looking over your shoulder.
Really very very amazing part of work!
Reply

Reply

I've had this wallpaper for my phone for several months now!!
Reply

Reply

Looks cool!

Reply