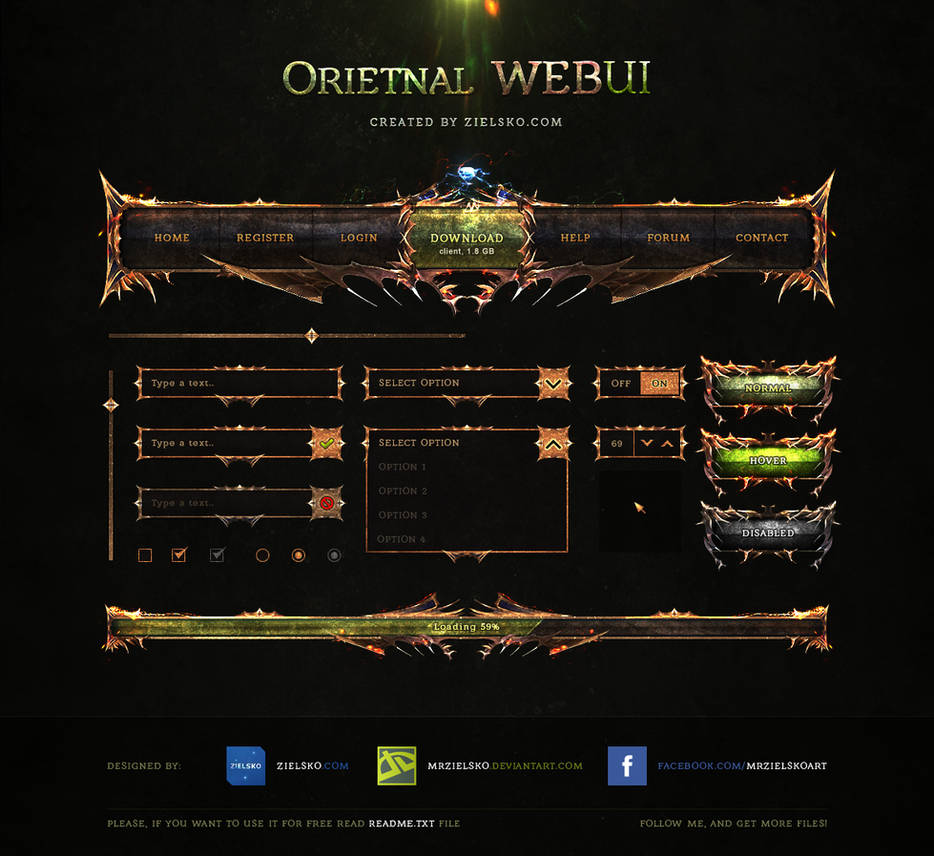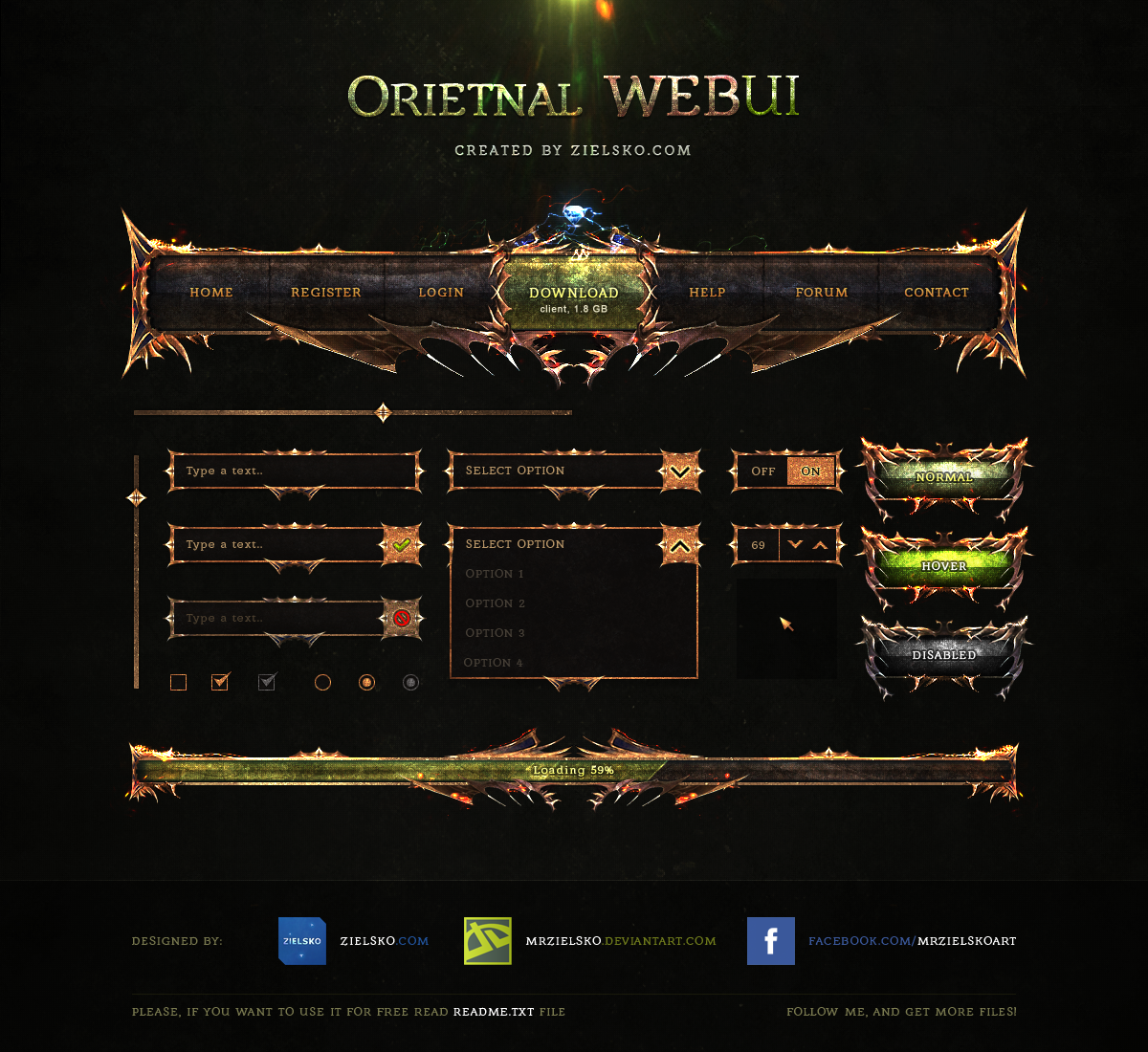 Follow me on facebook. Get free psd and somethings more:
www.facebook.com/mrzielskoart
Other FREE PSD:
Jak zawsze świetnie wykonane. Widać dobitny talent i wizję . Z chęcią będę śledził fanpage żeby zobaczyć czym nowym mnie zaskoczysz.
Szczerze nie mam nawet do czego się przyczepić . Wykonane oryginalnie . Patrząc na guziki można wyczuć mroczny klimat ( może rpg ? ) . Jedyne co bym dodał to może więcej pasków ładowania ( ich stylów ) do tego layoutu + może na przyszłość 3x kursory zamiast jednego ?
Z pewnością wykorzystam parę elementów do mojej gry Battle of Cultures ( www.battleofcultures.com ) , która niebawem się pojawi

.
Mała podpowiedź , twoja strona jak na mój gust ( zielsko.com ) jest trochę za bardzo ciemna / mroczna ... albo tak mi się przynajmniej zdaje . To tylko moje odczucie .
Co do wszystkiego naprawdę nie ma jak się przyczepić . Masz chłopie talent co aż nadto widać

Życzę sukcesów
The Artist thought this was FAIR
14 out of 14 deviants thought this was fair.