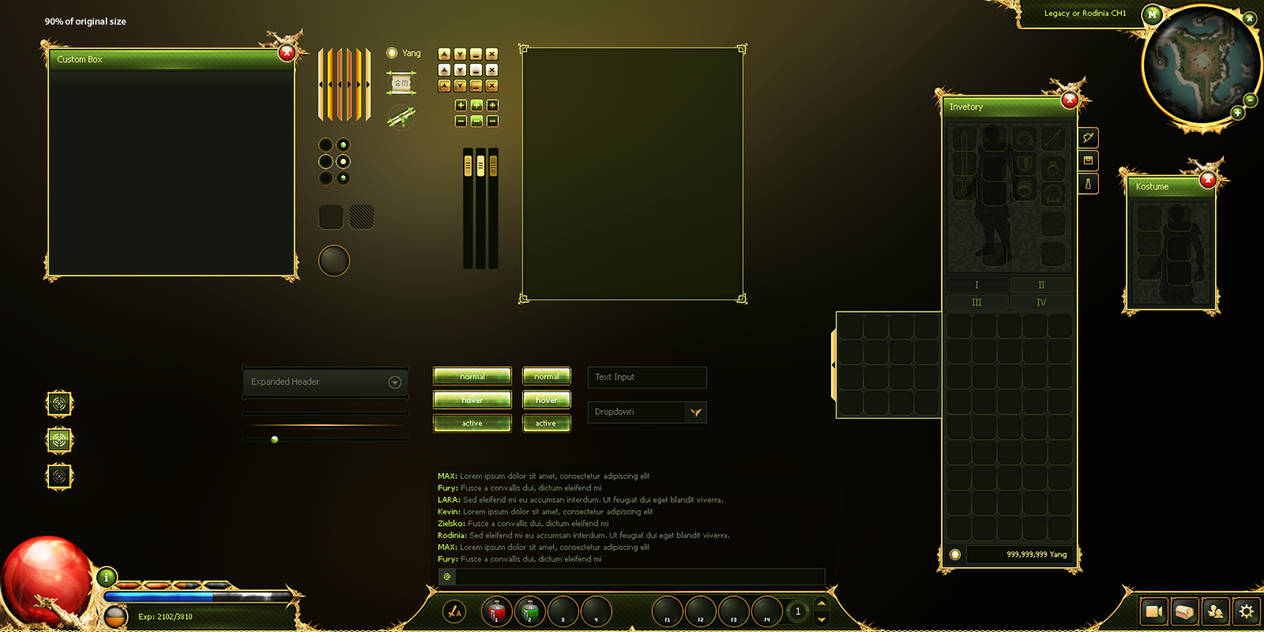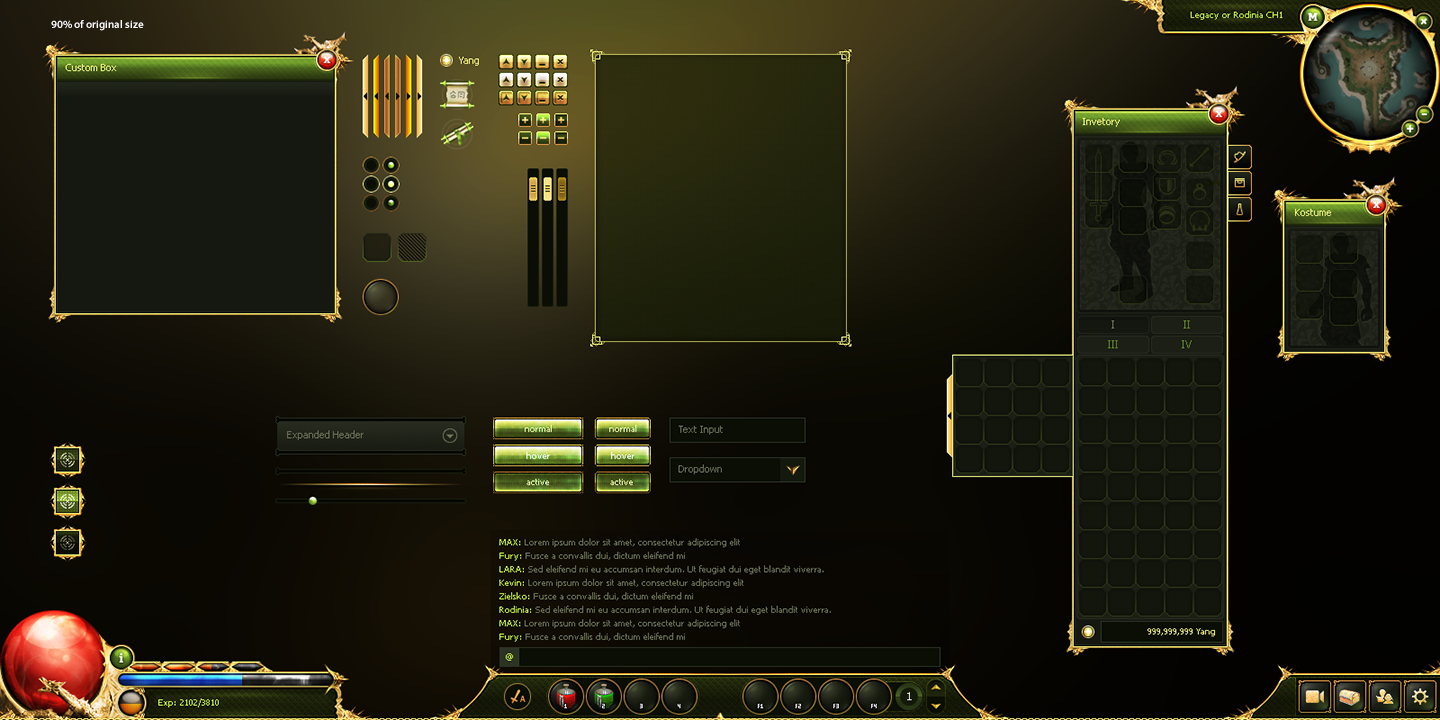 Watch
Hello,
My latest project for Legacy of Rodinia,
Metin2 GUI,
little inspirated by King--Sora GUI

Follow me on facebook. get free psd and somethings more:
www.facebook.com/mrzielskoart
Heyhow!

At first your Work is really engrossing!
All in all you did a great job..

The best thing about it is sphere in the left corner, it is really touchy and so Stereoscopic if you know what I mean?

Your choice of color is great except.

The only thing I do not like is Map.. I would have wished more decoration like on the TP Ball or on the Boarders of each window..

It's a pitty that you only uploaded the 90% qualaty version, it feel like some elemts look blured.

Sorry for my bad english.. I try to improve myself it day by day..

Kind regards!
Berny
The Artist thought this was FAIR
13 out of 14 deviants thought this was fair.

Już niczego nie musisz udowadniać. Super praca, jak zawsze.
Reply

Reply

Bardzo fajnie pewnie będzie to wyglądało w grze, sam parę razy już miałem okazję zmierzyć się z GUI metina jednak zazwyczaj byłem ograniczony przez wymiary i kod oryginalnego interfacu. Jeżeli jakiś serwer będzie używał go to podaj nazwę sprawdzę jak będzie to funkcjonowało. Leci fav, solidna robota.
Reply

Nice man ! Do you do only the graphic part or even the python ?
Reply