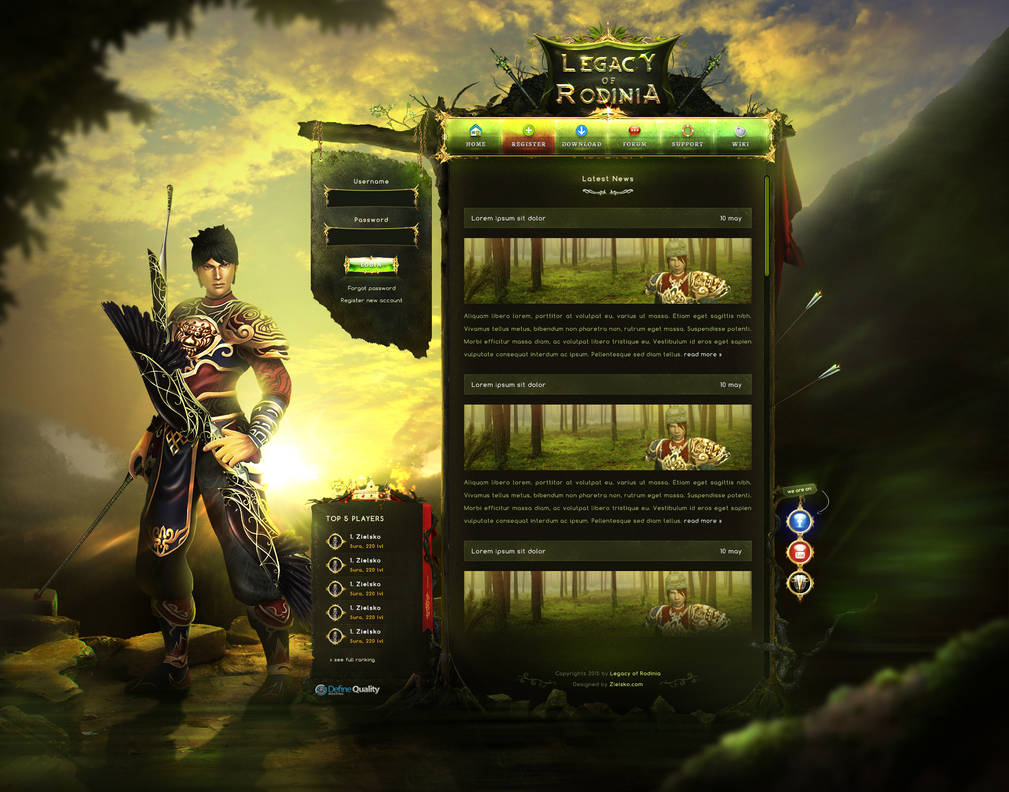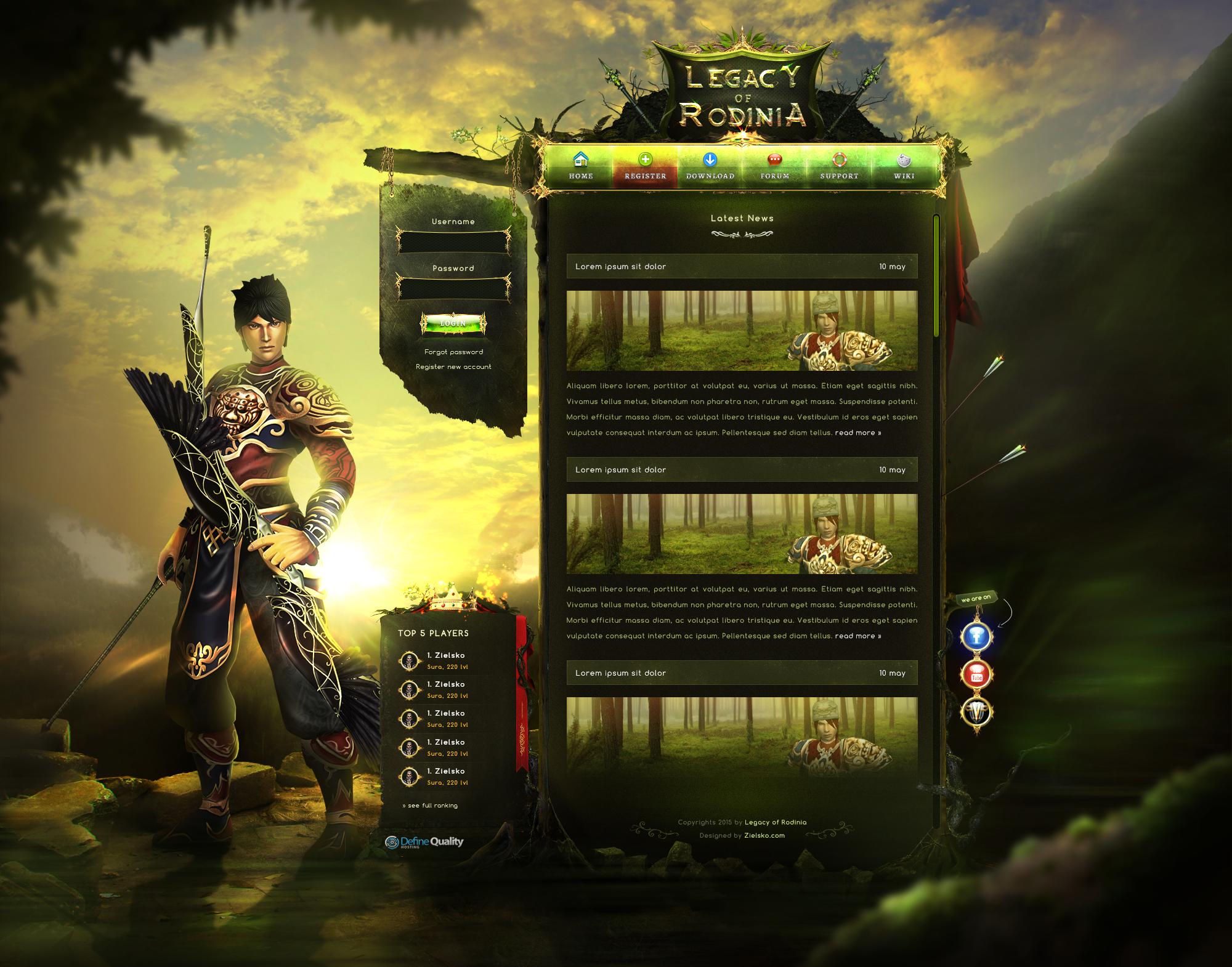 Watch
Project for upcoming metin2 server, called Legacy of Rodinia.

Follow me on facebook. get free psd and somethings more:
www.facebook.com/mrzielskoart
Heyhow !
This is amazing work man!
okay the Navgation is pretty the same like always but the logo looks pretty good the grafical effects are like always perfect but i think the render on the left side is steched really confused... the Rank and the main body are really amazing

But the wood stick ornamentation is for me a bit to little..
So all in all you created a beautifull Side but i think only for all who got a min 1920x1080 screen i mean for those who got tiny ones they will only se the half of the side..
Soory for my terrible English.
Kind regards,
Berny
The Artist thought this was FAIR
12 out of 13 deviants thought this was fair.

Fajne ładne, aczkolwiek elementy bym bardziej dopracował

Mocne 8/10. Klimat super!

Reply

I like this type of designs

More clean and more smooth
It's most beautiful than your designs like star wars xD
Reply

It was very simple and very nice

so i like
Reply

Haha cool

Reply