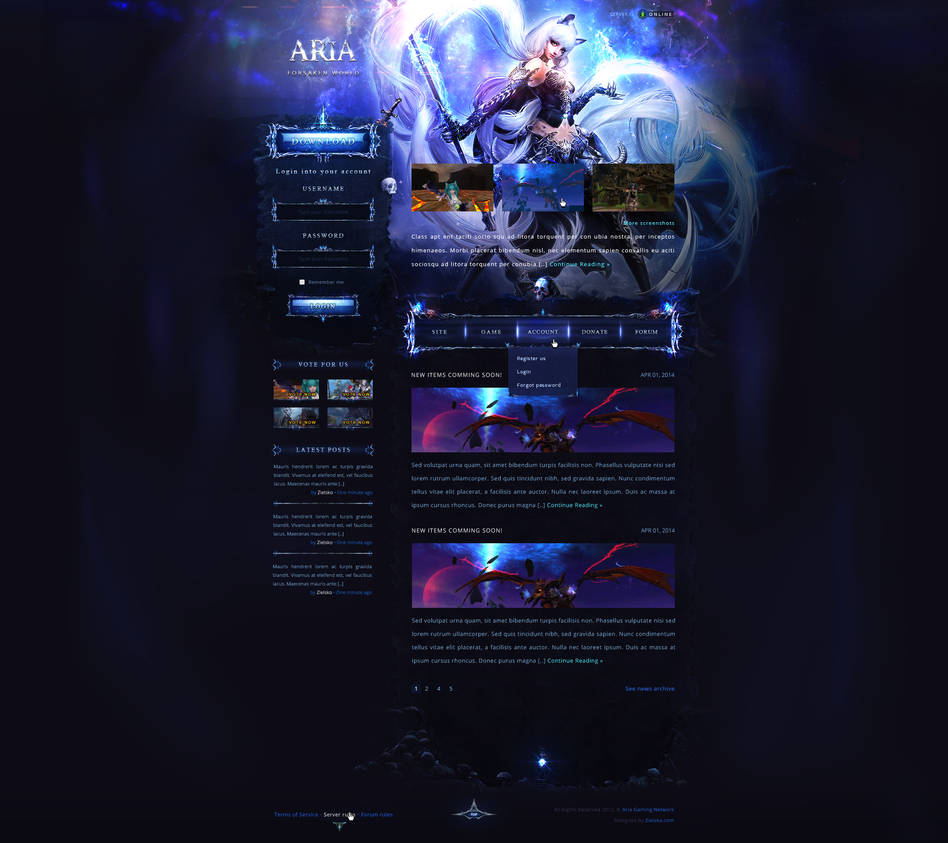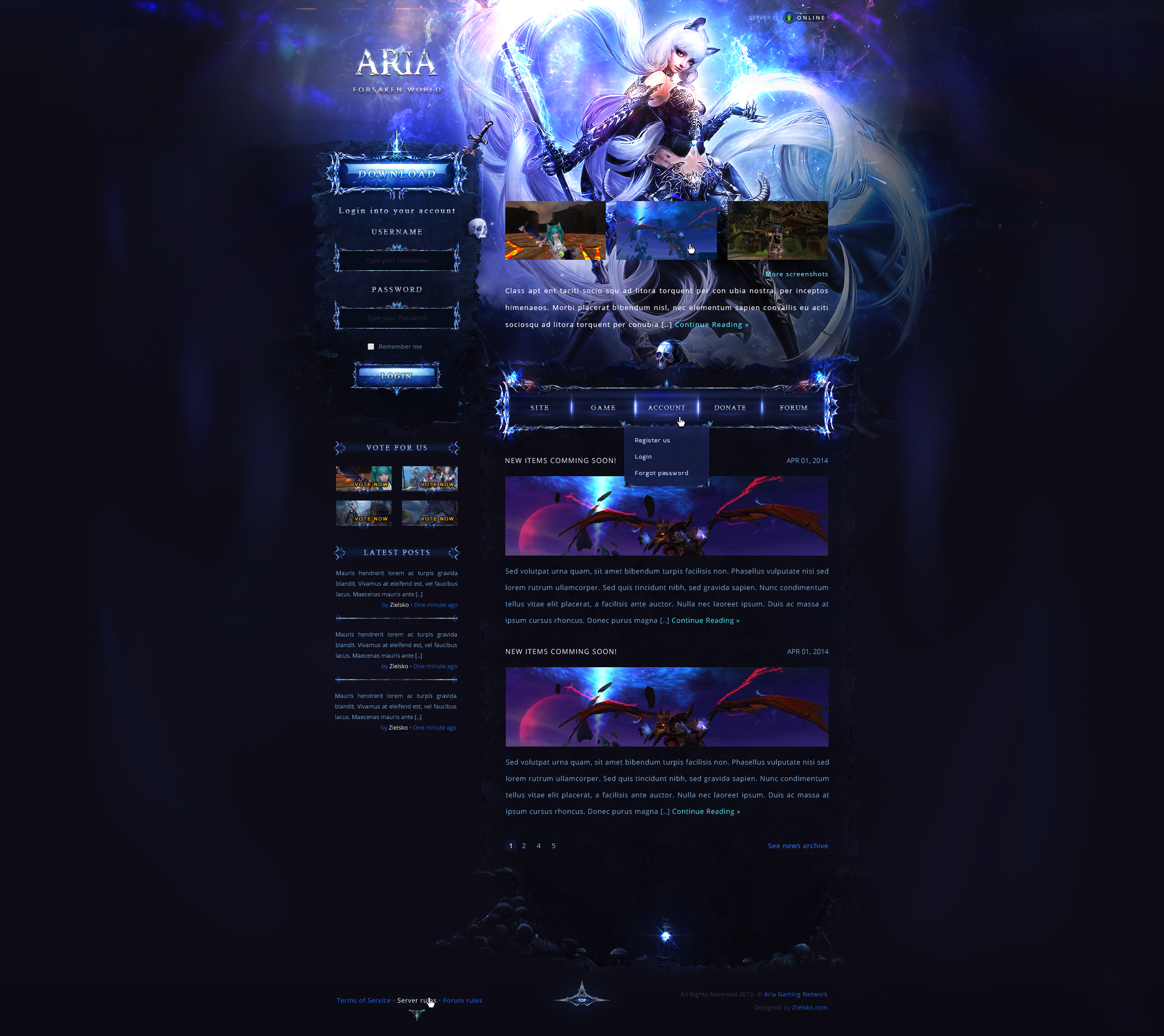 Watch
The design in general looks decent, it's very well detailed, most of elements and textures fits perfectly with the theme.
First thing I've noticed when we are on this page is the placement of the 3 pics on top. I guess it's to show some ingame screenshots, it's look a bit messy and confused in front of the background character. Imo that should be more interesting to put them between the footer and news category.
Your different typeface's size need more contrast, you can see that your titles on News items have got the same size for your desc category, and even with the menu's fonts (:
And maybe on your descriptions: your letters need to be closer, to save more space.
A little thing again is to add more contrast and more visibility on the "Server is online", the best way should be to replace it below the "Login" button or the "Download" button c:
How about graphic fx ? Basically, luminosity and contrast look pretty good, buttons and menu are well realized. What it could be better is to remove the background pattern (the little light points you see c: ) because that simply feels the header and the character flat. There is also this glossy light on "Download" and "Login" buttons, too flat and clean imo, that should have a blur fx or something like this

Last thing is that some elements are aliased (character - Download button fx)
I hope that will help you and I just have to say you to keep up this kind of creative design, and btw if you want to put a critique back on one on my design, you will be very welcome

The Artist thought this was FAIR
7 out of 7 deviants thought this was fair.