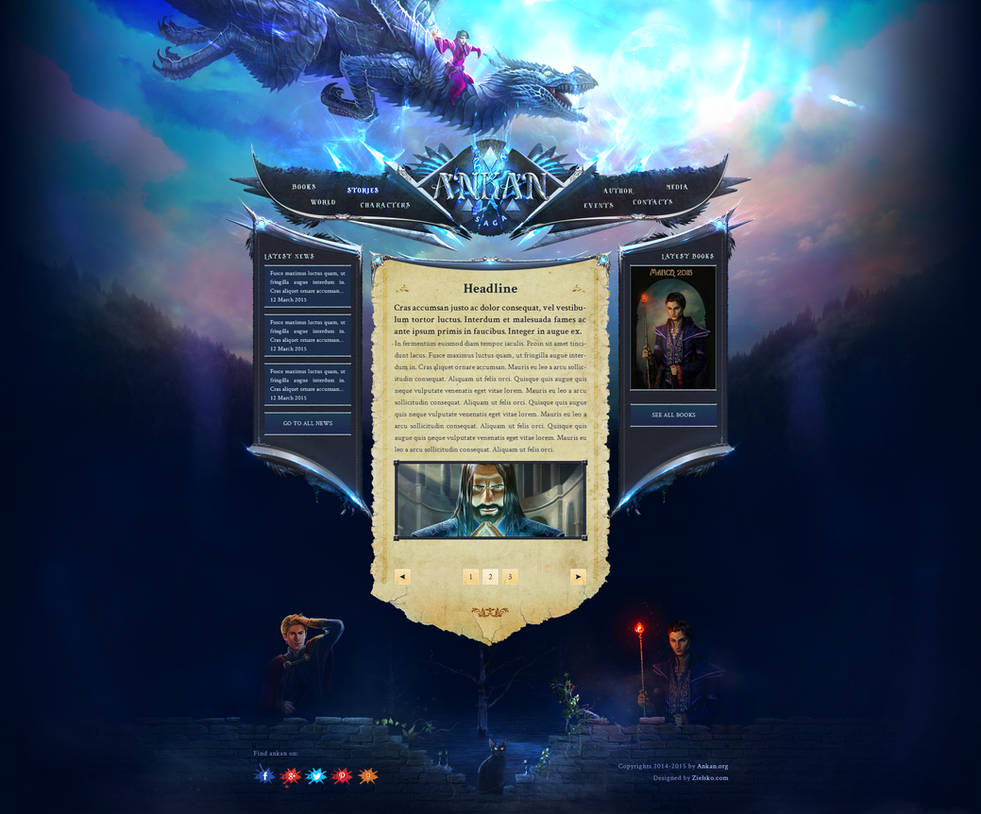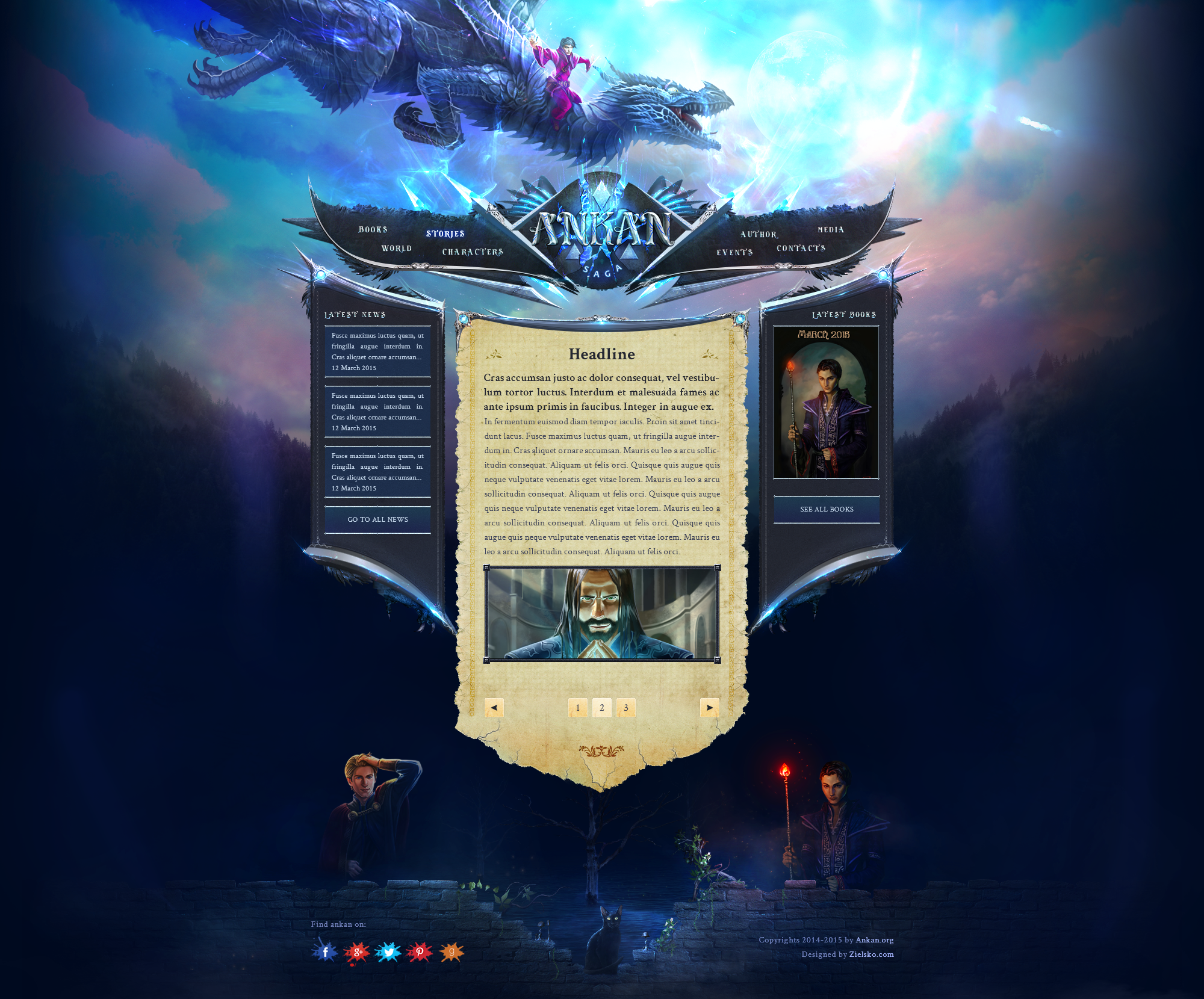 Watch
A website for upcoming Fantasy Novel,
Hope you like it

Online soon at
www.ankan.org/

Follow me on facebook. get free psd and somethings more:
www.facebook.com/mrzielskoart

I am the author of the logo "Ankan saga" and I really like how you have integrated it into your web design.
Good job

Reply

wonderful

do you have any template to sell ?
Reply

Thanks

No, one client = one unique design
Reply

Great work

Reply

good web template

Reply