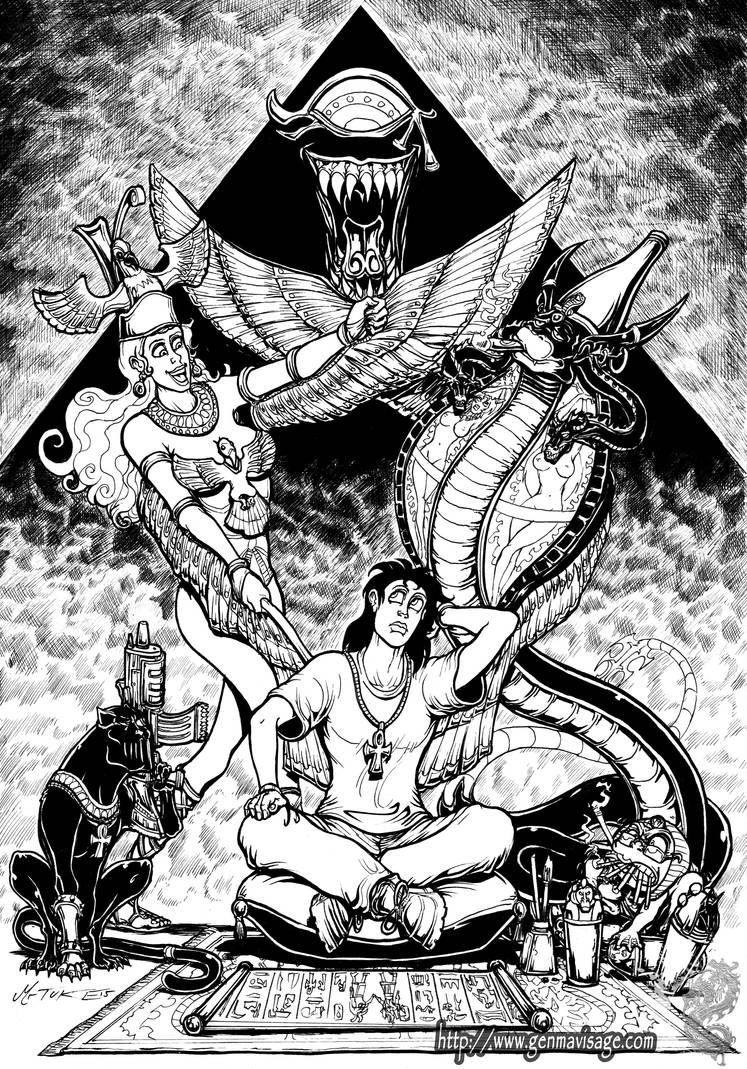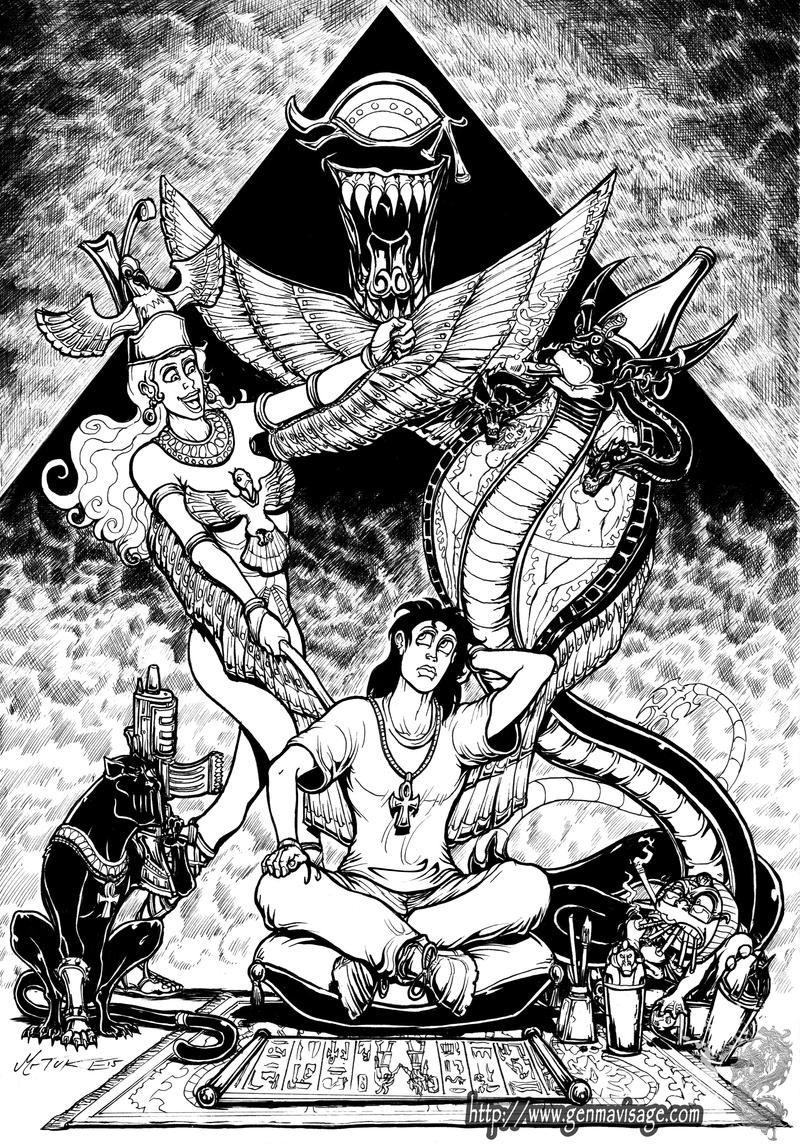 The mysterious Amnesiac Seker unfolds the papyrus, trying to make sense of many things as familiar faces adopt the forms as shown on the hieroglyphs.

Basically a pinup done for Book 0 Part 2 as an interior cover image. Originally I was a bit fussy about showing book content but sometimes you've gotta yield a bit.

Character and Art by me. Done in inks. The official release of Genma Visage Book 0 Part 2 and the final edition of Part 1 will be available on an online store soon, but by all means chase me up for a convention copy that I have on me is you need it a bit quicker.

www.genmavisage.com
Genma Visage and its related works are Copyright © to Thomas Tuke. All rights reserved.