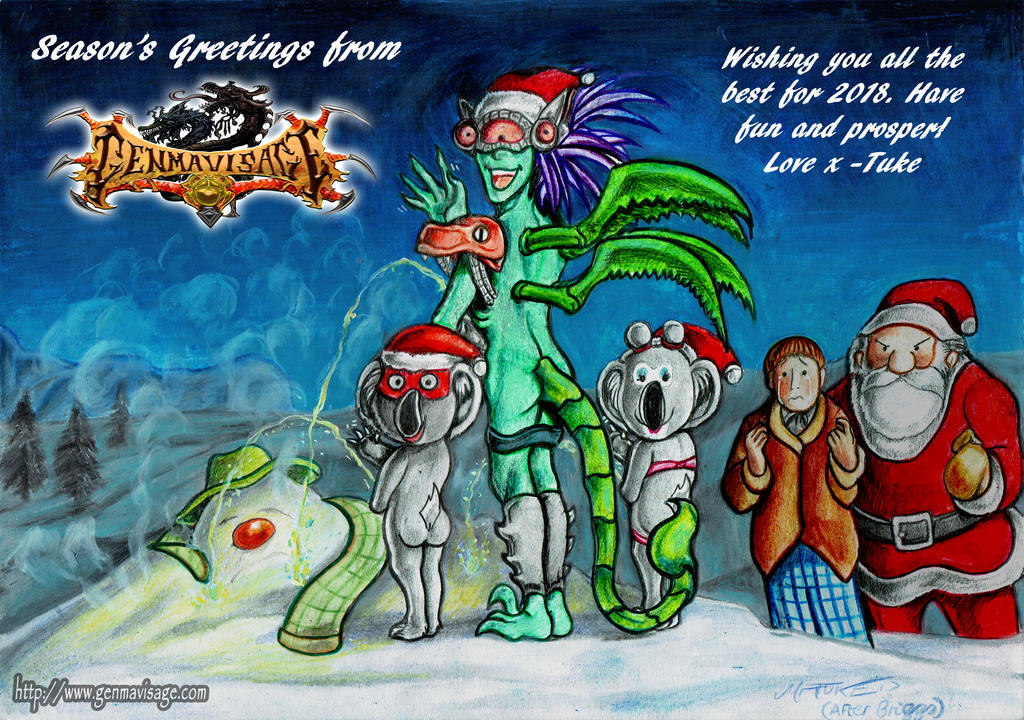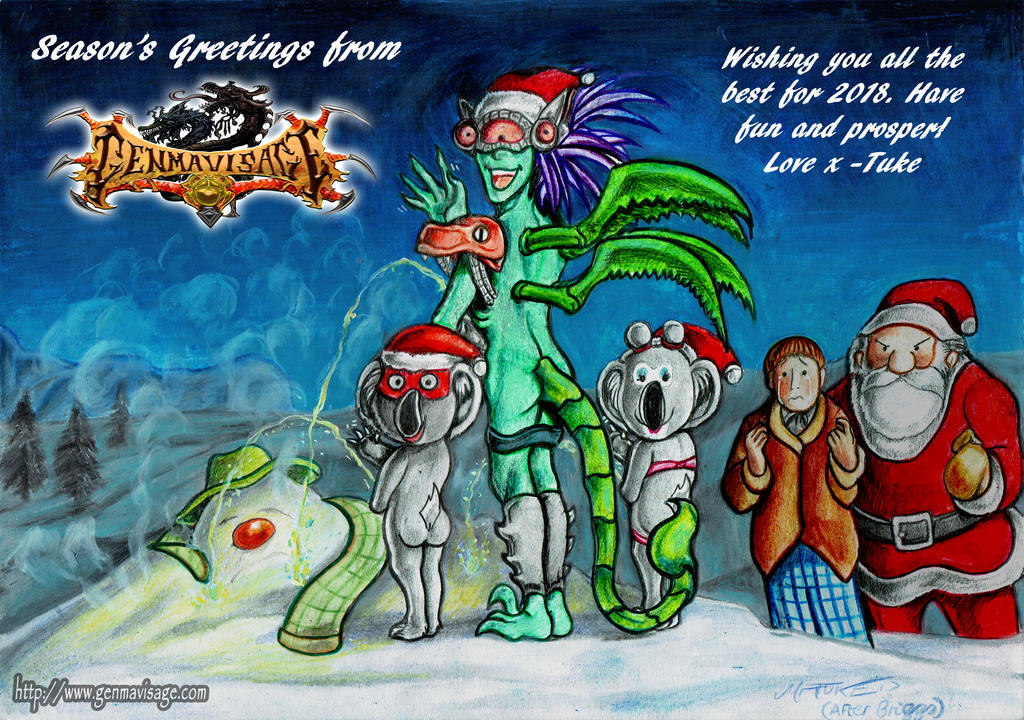 Hello chaps and a very belated Christmas wishes and a happy new year. I've had a busy couple of weeks, I was a bit Ill on top and needed a bit of Christmas rest as well, hence the delay. I actually had 2 of these in the works, but on top of that I was up to my eyeballs in Card related requests for family and friends as well. With their permission I'll be showing them off in the near future as well.

So here we have first of a few, an idea that was too good to resist. In recent news I've been drafting and sketching a selection of short stories for the Lore section for the Genma Visage website as well as colouring in an intro for Book 0 Part 2. I do have a habit of being secretive about my works on my page, partly because I like to streamline announcements into longer writings rather than make lots of little updates to the tumbleweeds drifting by. Generally, I also have an every illustration must have colour rule in place for my online gallery to make up for a monochrome series, but if you want me to upload my backlog of 20-30 odd drawings as black and white illustrations, I don't mind that either. Hit me with any questions if need be.

The Snowman, the Boy, and Santa by Raymond Briggs. Art, Pteradon and the Koala bears Cuntface and Shirtlifter are by me. Done in Water colours pencils and wax crayons to the effect of Brigg's artstyle.

Happy new year 2018! May it be a good one.
Reply

Nice! Next stop, Aled Jones! He needs to be demolished for that goddamn song that haunted the ages!

Reply

Well to be fair, Pteradon would at least approve of this cover.

www.youtube.com/watch?v=-lxoK1…
Cheers, and hope you had a goodun, man.

Reply