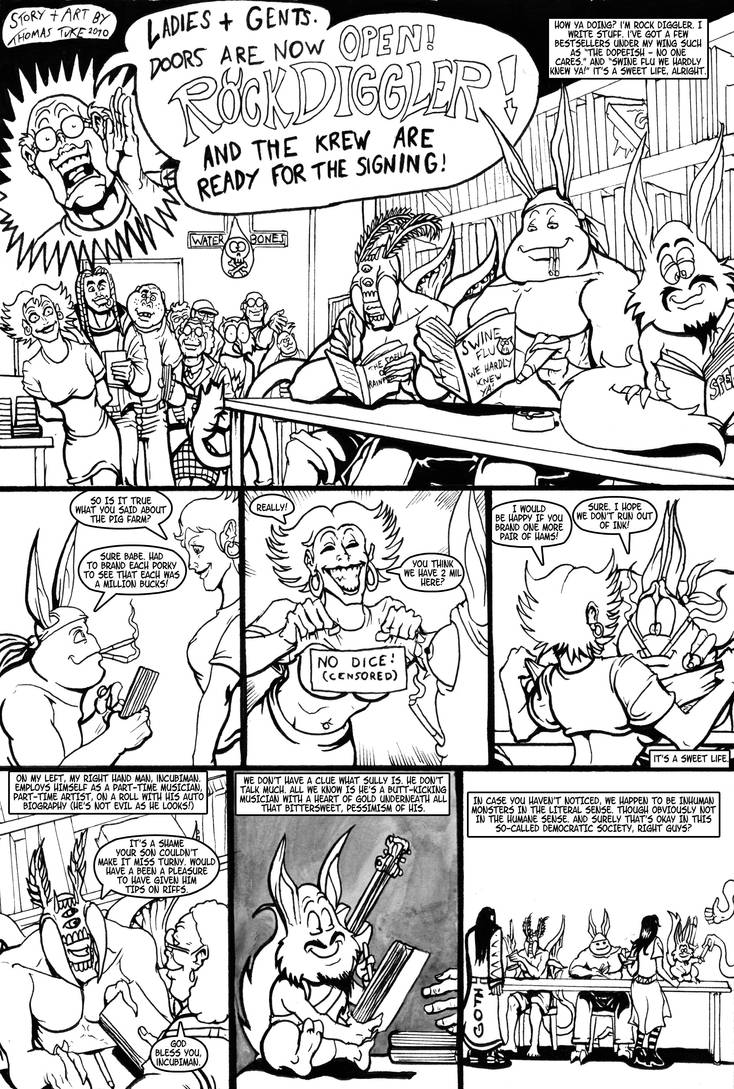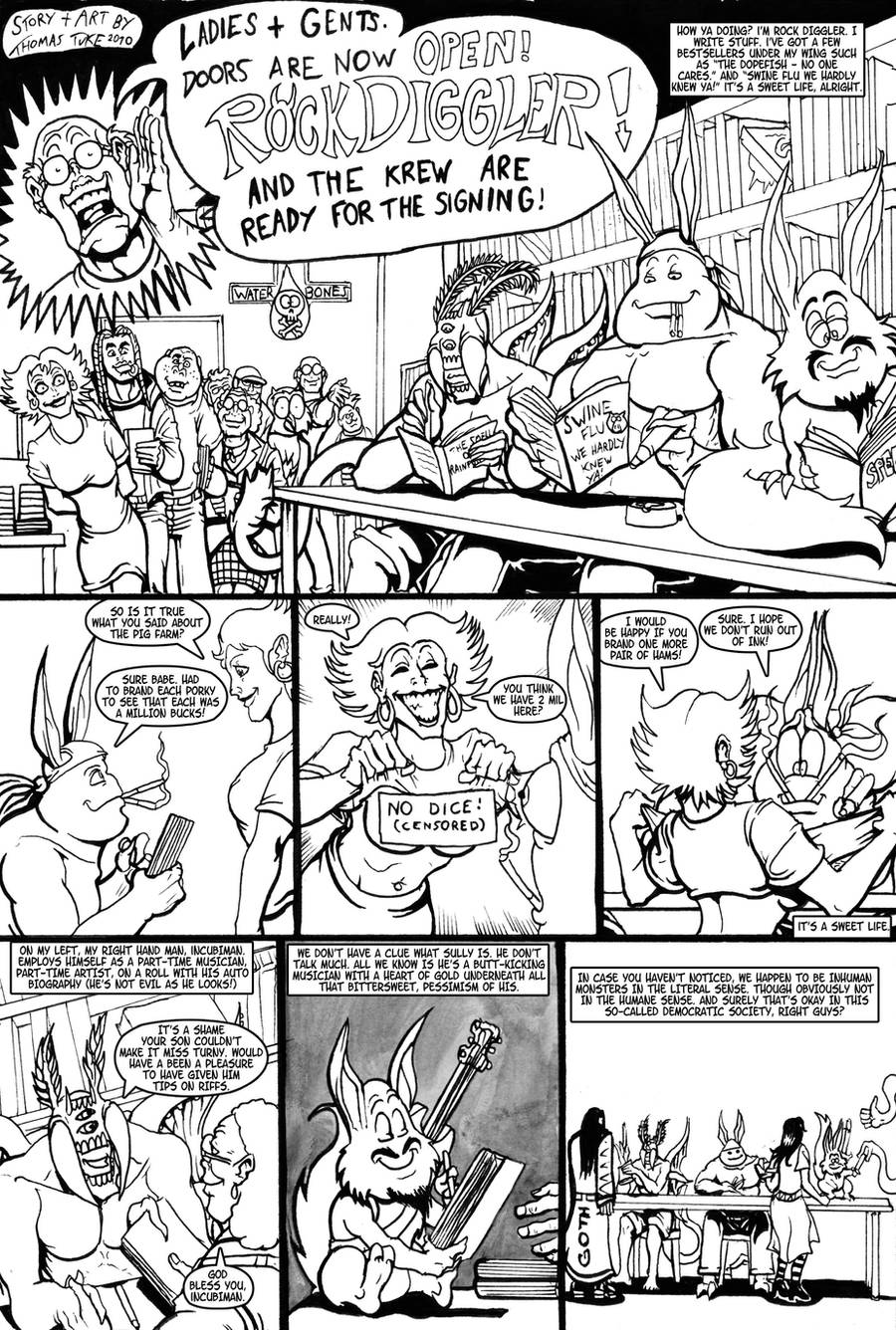 Done for something of a gig i cannot confirm as of this moment in writing.
Bringing you up to speed, Rock Diggler is a character that started off as a joke or a spoof of the character Teruchan rabbit. As you may know Teruchan is a cute rabbit with a pair of ladies knickers over his head. I was probably the first to look at it and say that realisticly speaking that rabbit would be a sleazy shit. After i drew my first realistic take on the guy i decided to instead push the character as its own and replaced the underwear with a bandanna. Normally the only other item of clothing he has is a Man thong, but i gave him some Jeans here.
Incubiman was a darkened super hero i came up with during my fineart days. He was to be a dark grim character in a, surprise surprise, Erotic Horror. However i decided to throw his lot with the other lot in the "arseburgers" series and he went from serious to silly like everyone else.
Sully is loosely an anthropomorphic version of Sully Erna from Godsmack. I came up with him when I felt their song "temptation" should be Rock Diggler's theme song, with a cartoon fox singing it in the opening credits.
All that said asides from the implied boobage in panel 3, this was intended to be a kid friendly comic. Okay maybe not too family friendly but yeah wanted to see how far i could go without a really dirty joke in it.
Of course having said other ideas i have for later episodes include "Death metal zombie Chavs" and a spoof of the Judge Cal saga from Judge Dredd, with David Cameron as the tyrant.

Characters by me. Done in inks.