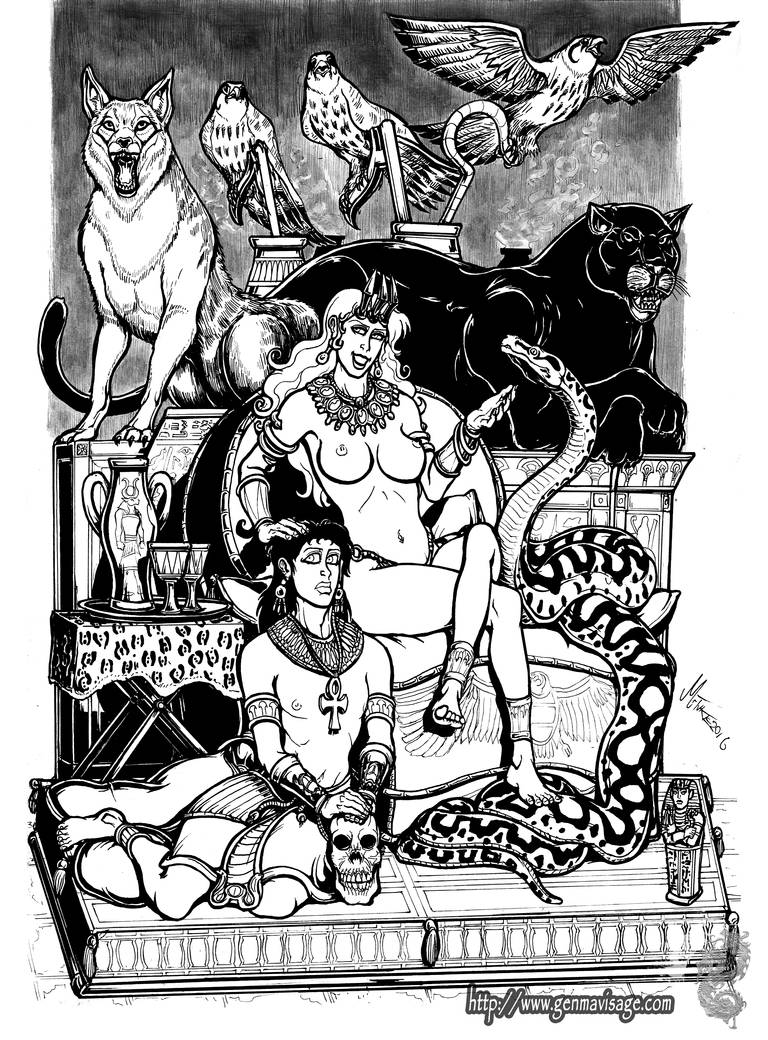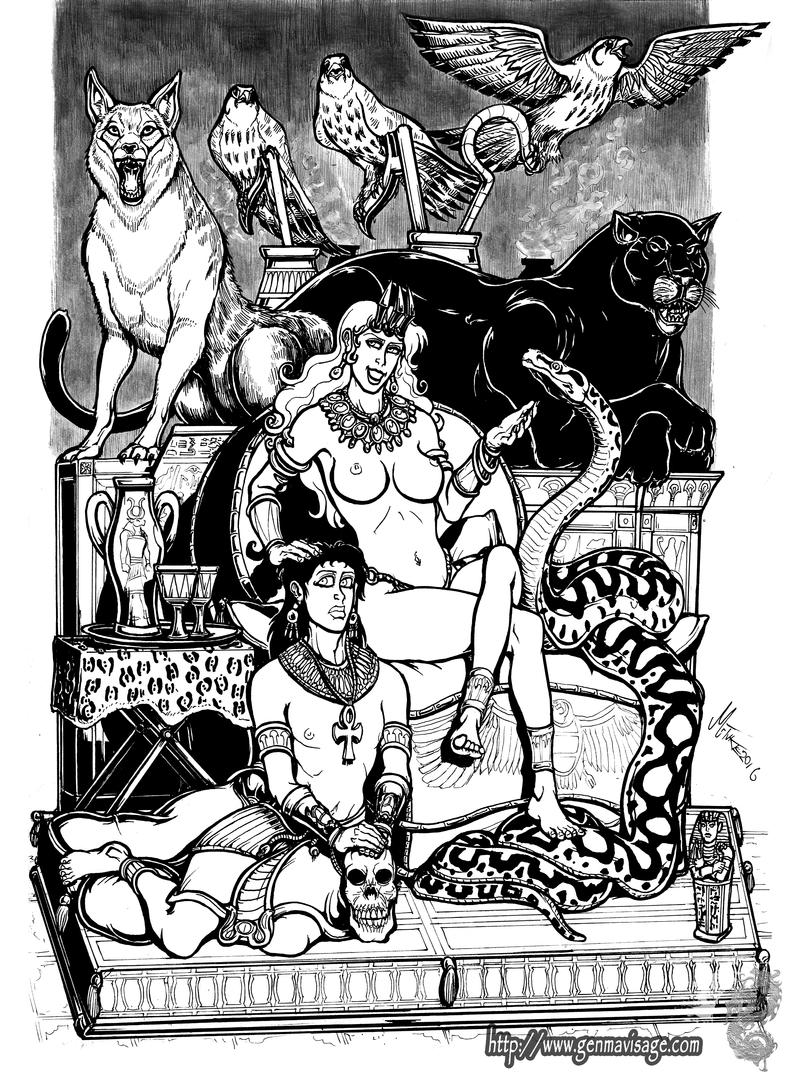 The Chronomancer Relicia with all her arcane magic has placed a glamour on many a beast. Basking amongst her treasures, a Young Prince is the newest addition to her collection, perfectly tamed like the serpent that dances at the whim and gestures of her finger tips. Wine in hand, Relicia can only delight in measuring where this evening may take them.
Done purely as a Non Canon pinup for Book 0 Part 1. I was a means of taking a break from the main story by trying out a Robert E Howard type of piccy. I do recall having a bit of fun looking up animal references including the African Rock Python, Black Panther, Falcon and Egyptian Golden Wolf as shown here.
Characters and Art by me. Done in inks and watercolours. The official release of Genma Visage Book 0 Part 2 and the final edition of Part 1 will be available on an online store soon, but by all means chase me up for a convention copy that I have on me is you need it a bit quicker.

www.genmavisage.com
Genma Visage and its related works are Copyright © to Thomas Tuke. All rights reserved.