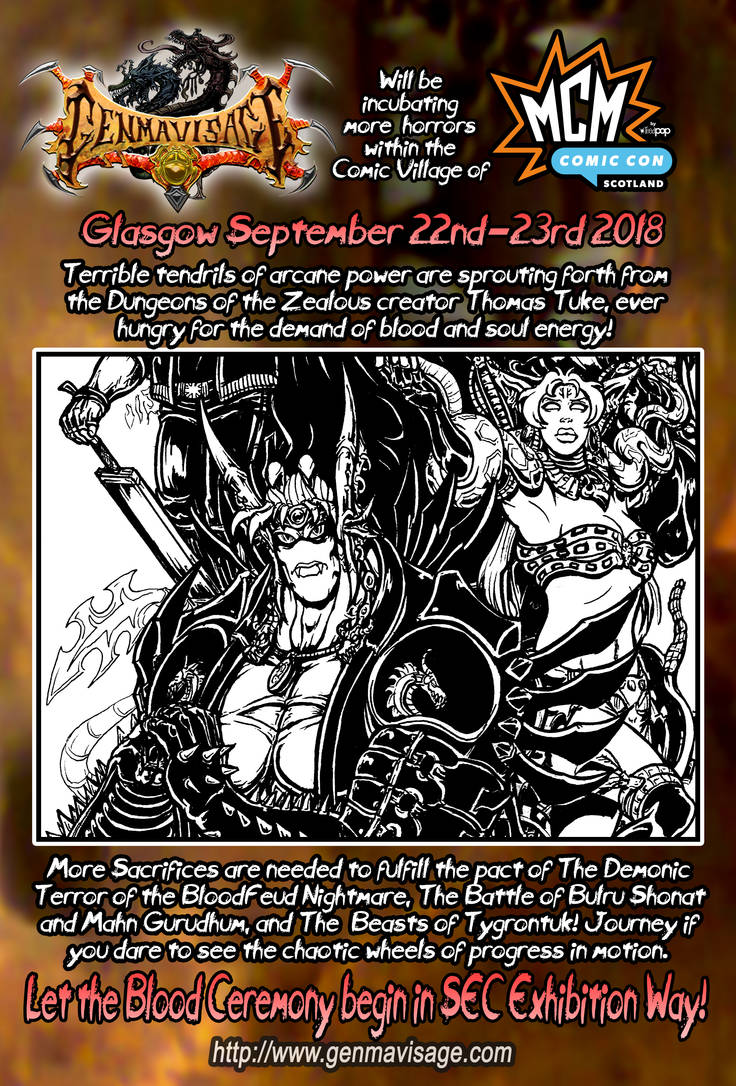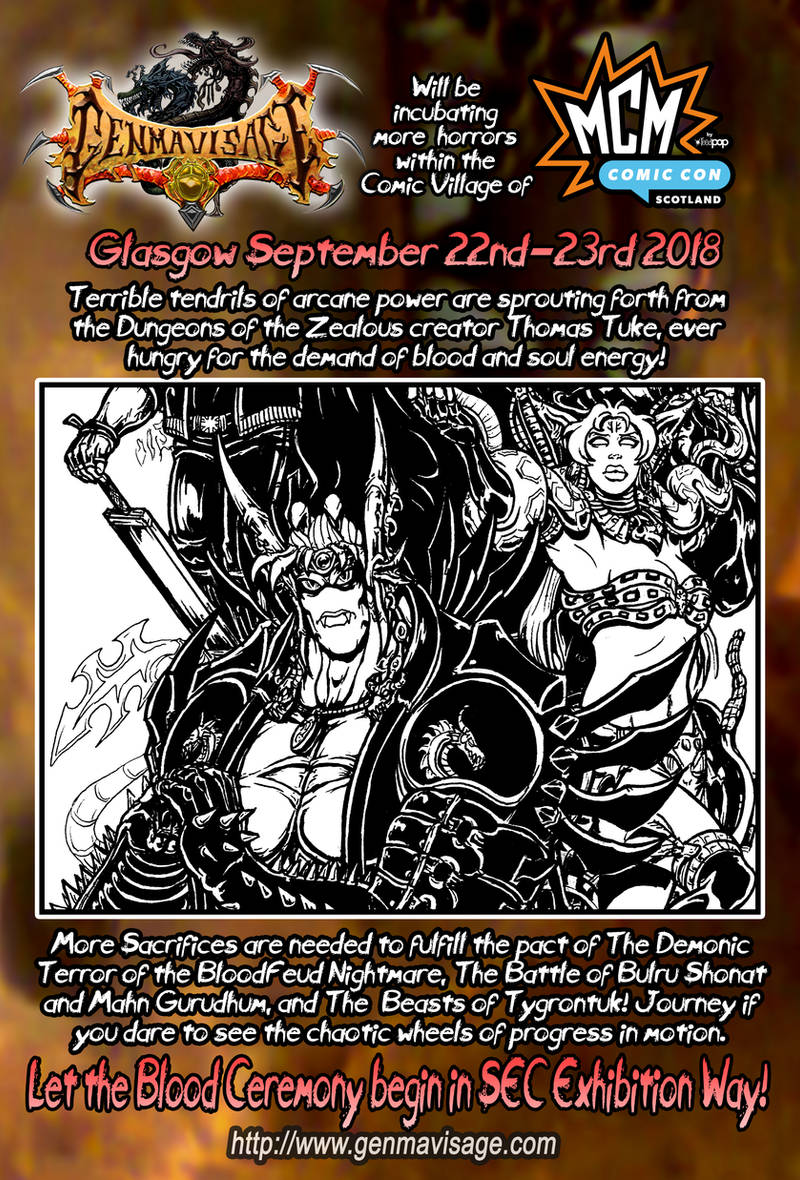 www.mcmcomiccon.com/scotland/
Comics, art and storytelling merriment galore will be abound in the Scotland MCM this year. I'm there all weekend in SEC ready to meet new and old friends. Looking forward to a good time as always!
As a point of interest, I'm actually not sure what table number I'll be at even though I'm listed as CA6 I believe. The reason being as I'll be joined by

and

again, we're normally together bu I don't know yet if they've listed us together on the guide, so we may be swapping seats accordingly. Anyway, we'll be there so don't worry, just might not be in the spot as listed.
The Prices are the same as before. Please note that Commission prices are subject to a rise as of this moment in writing. At the very least do at least expect me to be firm with what I do and don't chuck in within the package of the commission. For example sometimes I chuck in a minor complementary background character within a single character, but I'm going to have to be firmer there because I can't sell myself too short.
Comics:
Genma Visage Book 1:
£ 7.50
Genma Visage Book 2:
£ 6.50
Genma Visage Book 3:
£ 7.50
Genma Visage: Profane Divinations:
£ 15.00
Genma Visage: The Progeny of Shemsu-Hor (First Edition):
£15.00
Prints
£5
a print. Including the "Springfield Warriors" and "Tyrannical Cryomancy" pieces.
Commissions
Simple / Cartoony
Sketch:
£7
Inks:
£12
(
Per Additional Character:
£7.50
)
Colours:
£18
(
Per Additional Character:
£13
)
Detailed / Realistic
Sketch:
£12
Inks:
£20
(
Per Additional Character:
£15
)
Colours:
£30
(
Per Additional Character:
£24
)

All the best, gang! -TomT