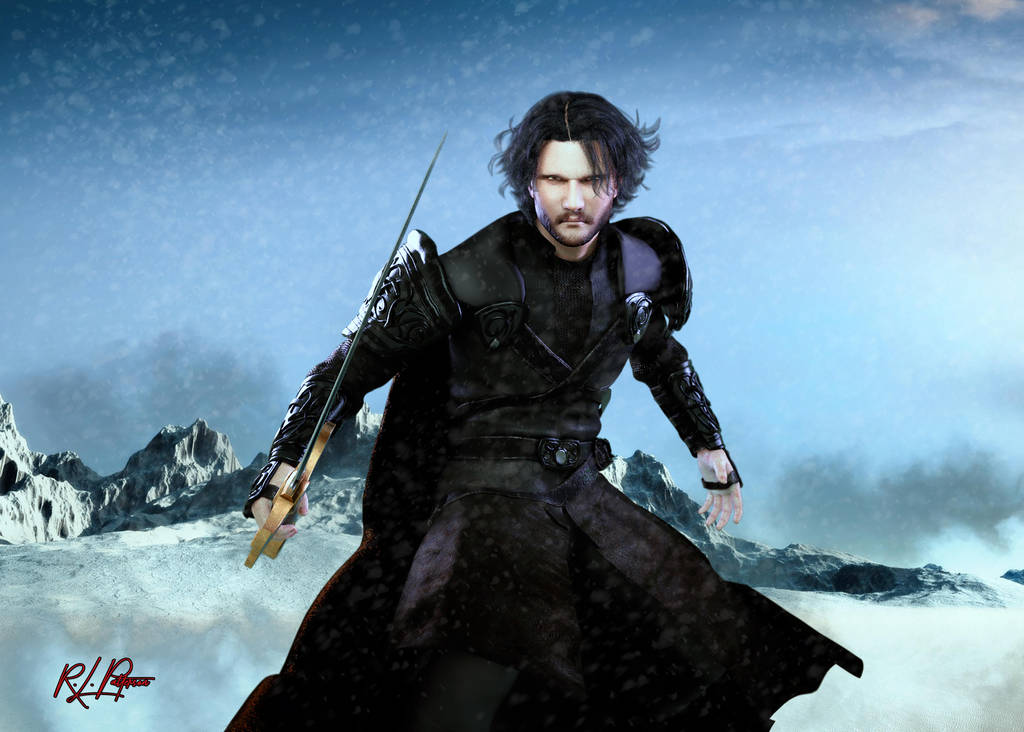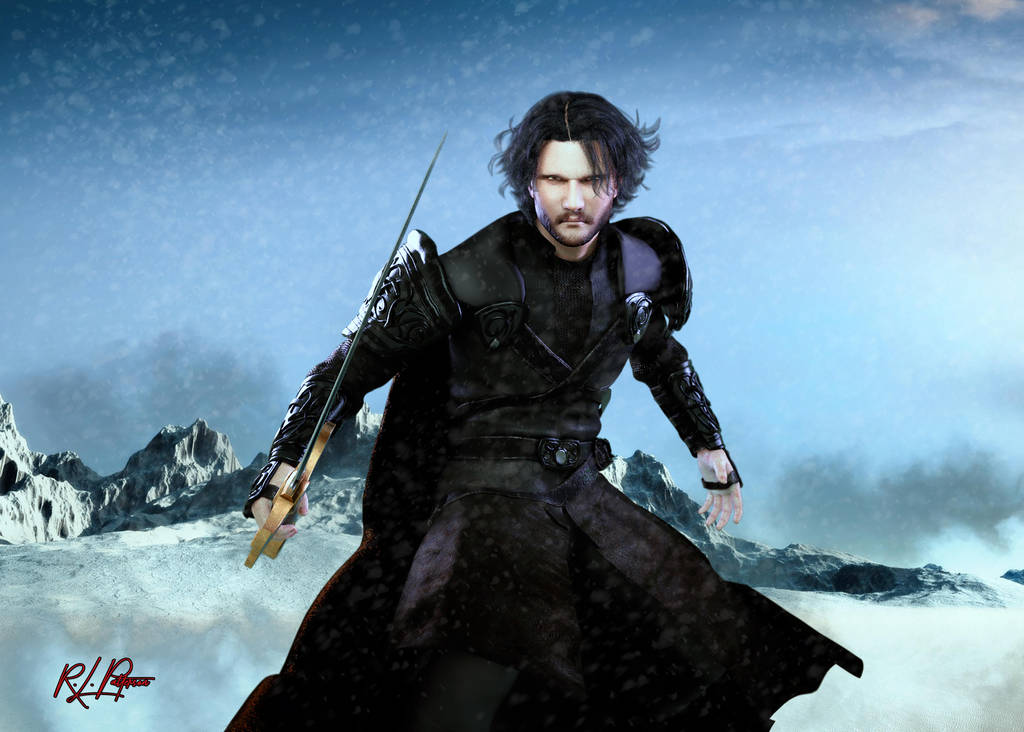 Watch
Hello,

I'm from Project Comment.

I really like the coloring in this piece - all those richt yet cool hues of blue suit the theme really well. Please do not be disappointed about the star ratings I gave, I know I'm always a little harsh with that. Vision and Originality I put on half, because somebody else envisioned the character, and a fighting pose for a fighter is a somehow expectable thing. Your technique is fine (see below for some comments), and the image surely draws the viewer into the cold, thus I rated them higher.

I have to admit I never have watched Game of Thrones beyond the first episode, so I might be wrong on some fanart-related topics (due to time, not to dislike). But the pictures of Jon Snow available in the net show him with fuller lips, especially the lower lip seems too thin for him in this image.
Plus, I think his eyebrows aren't that near his eyes, although that could be due to his pose.

I like the rim light shaping his face, but it shows the problems with (as it seems to me) texture beards - the edge of his jaw is too smooth and the light isn't distorted as it would be with a real beard. If you don't own a fibre-mesh beard, try painting some hairs - the color of the lit hair would be very near the color the face has at that point, so just some dark and some blue strokes with a small dotted brush should be enough. If this IS actually a fibre-mesh beard, try and make it a little more messy so that it gives the jaw some structure.

The last thing is the composition. The pose is great, it shows much anticipation and determination to meet the challenge. But since the feet aren't included, nothing connects Jon with the background - he seems to be photographed in front of a wallpaper.
What adds to this is the lighting. It is very difficult to merge a rendered tube with a background, because you have to nail the lighting. It is best to FIRST choose the image and THEN set up the scene. Here, in the background, the light comes from the right back - you can see it on the mountain's shadows. Jon is lit from the front above and has a rim light from the left back. It might help to flip the background horizontally, because then at least the rim will seem more "natural".

I hope my critique has helped you.
The Artist thought this was FAIR
1 out of 1 deviants thought this was fair.