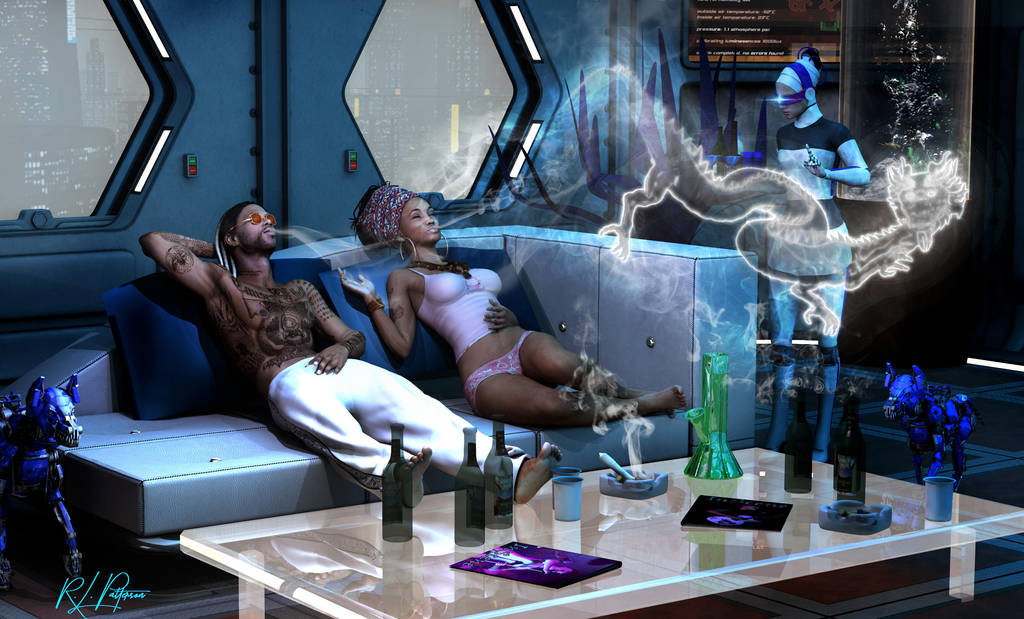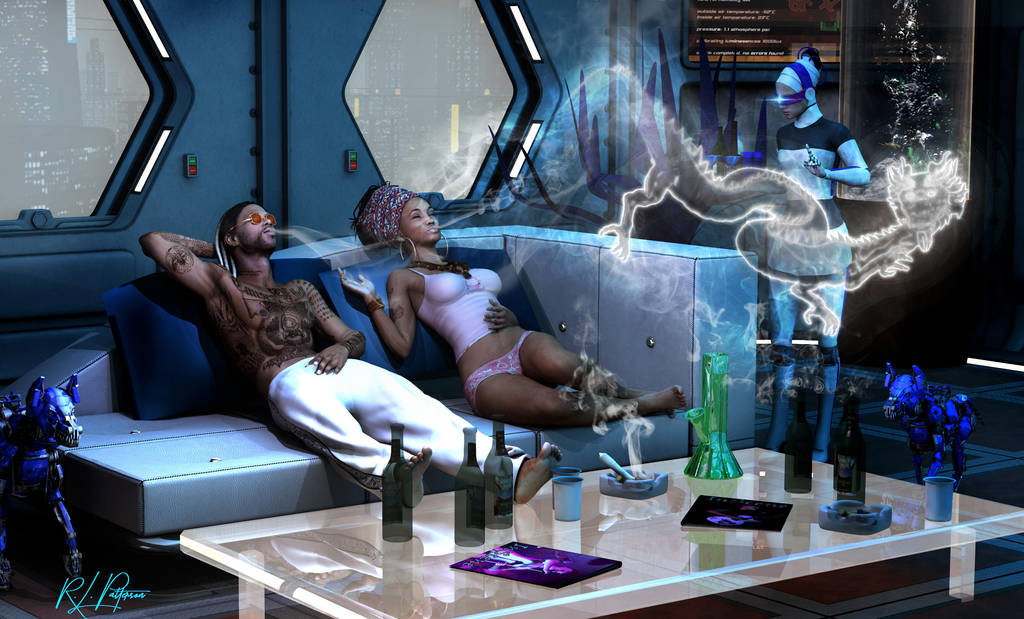 Watch
I have been working a lot of long stressful hours the past couple of months at my 'real life job,' so while I personally don't partake in 420 activity, I can totally understand the motivation behind the people that do smoke up.

Reply

Great idea, beautifully done.
Reply

I bit of refraction on those bottles would give you a bit more realism. Otherwise this is a splendid piece. Although I would refrain from outlining the dragon/smoke it looks too much like neon and less like smoke.
Reply

Thanks so much for the advice.
Reply

Any time...just keep in mind I'm usually going for photorealism...if you're not, then my advice doesn't really help much LOL
Reply

Reply