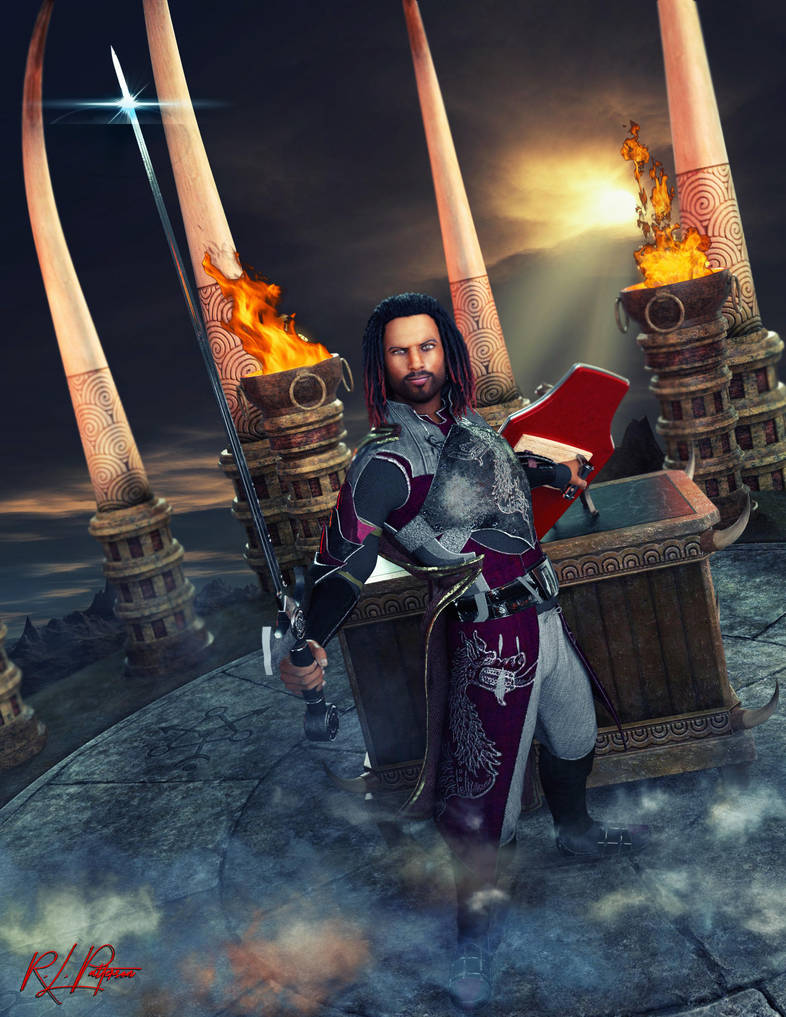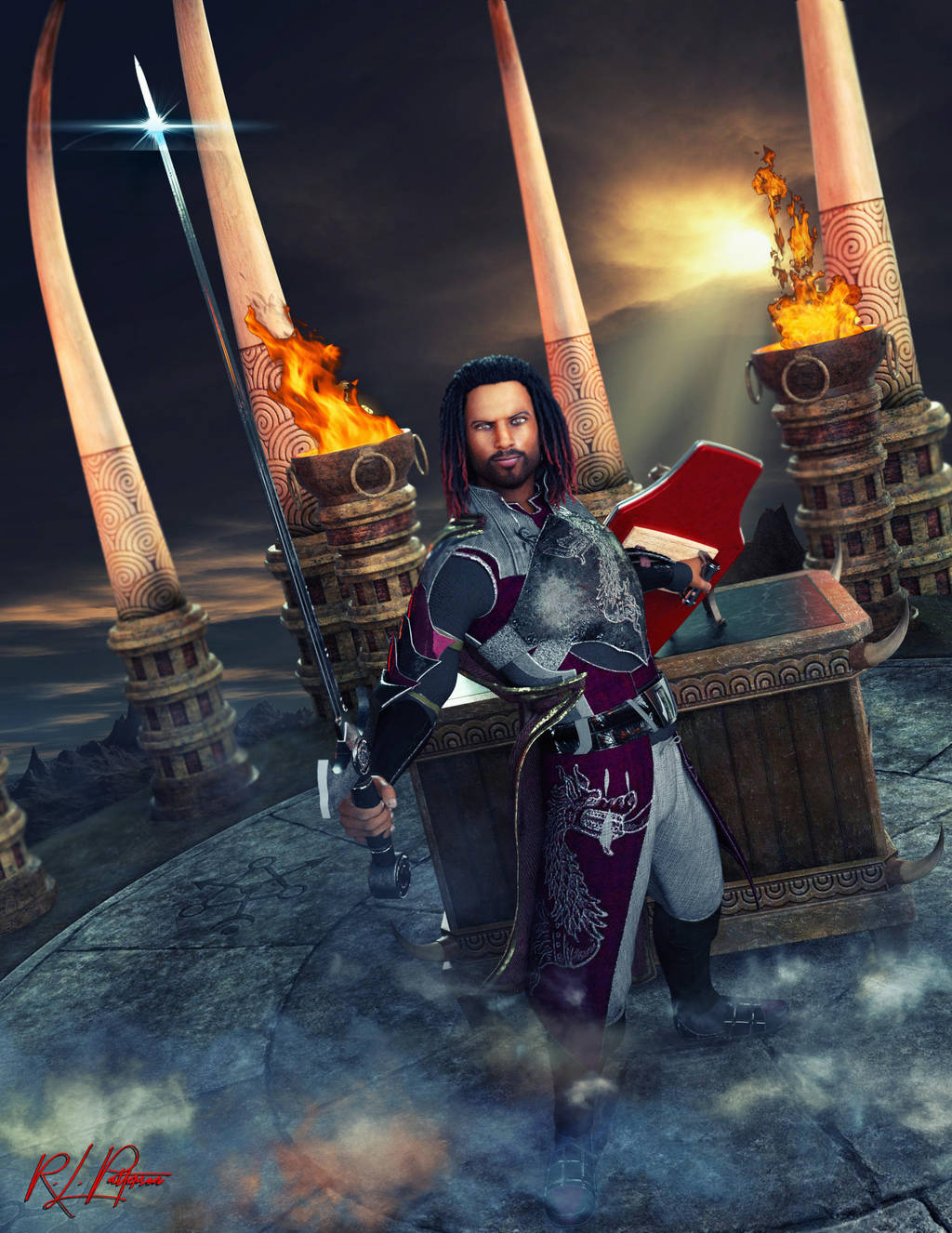 Watch
Growing up, I was never one to play Dungeons and Dragons. But recently a few coworkers and my son talked me into giving it a try. This is my Paladin character, Baker Brightwood.

Which edition are you playing? I've played every edition at some point though mostly stayed away from 2nd ed. If I guess I'd assume you are playing the new 5th ed which isn't bad. Neat render btw.

Reply

You are correct. I'm playing 5th edition. We started out Adventure league then the DM suggested Homebrew rules. I must say I like the Homebrew version more. And thanks so much for the compliment.
Reply

I played Hasbro's A. League for some time, honestly it was much better for the previous editions. I didn't like all the record-keeping that was essentially meaningless. Back when they switched to 5E the only magic items you could get was 1-3 cure light wounds potions, and only the first person who asked got them. IMHO finding magic treasures is half the fun of the game, along with trying to save enough money to purchase one or two. But the game itself seems pretty good, I really like that they simplified so much stuff as IMHO simpler is better with games. I've been a D&D/Gamer Geek for nearly 40 years, so welcome to the club.

Reply

You're right about there being alot of record keeping. That really annoyed me when I first started playing. and I'm not a fan of some of the Adventure league rules bc there were several times my party didn't get XP b/c we talked and roleplayed our way out of a fight, instead of actually fighting.
Reply

Sounds like your GM was being stupid, you are supposed to get XP for the encounter if you get through it, no matter HOW you get through it. But the record keeping really enraged me, it was like they were making sure we knew that we (our characters) weren't really being rewarded for our adventures by making us record data that was completely meaningless. For instance you had to record every coin you recovered even though after about level 2 you had purchased everything you could ever possibly use, so the rest of the money was only useful if you tagged your character to live like a rock star. Then there was recording your Downtime Days which you could only use to pay off the penalties for dying during the session and you earned enough each session so you could die every time you played if you were especially stupid and unlucky. And then to top it all off, recording the magic items that you didn't have. That last was the final straw for me. My favorite local store was getting so popular that they were scrambling for GMs, and I got pushed to one who dryly read the description of the adventure right from the book and completely unemotionally ran it. He was BORING. He rushed us through so fast that we were done in about 2/3 the time everybody else took so we had a lot of time to stare at that record sheet detailing how unrewarded we were. I made the mistake of complaining about him at the game of a different group I was playing with and he had such a snit that the entire group agreed to kick me out. I got kicked out of the group for voicing the opinion that the GM of that group was a better GM than this guy. My opinion. So now I'm trying to find a 5E group to play in that isn't controlled by Hasbro directly. - PS: sorry for the venting at the end, the whole thing has me frustrated to no end. Sure I was being a little bit of a prick for voicing my opinion, but I was at least partially trying to convince him to take pointers from the GM of the other game, so maybe it wasn't the best way to put it, but I was trying to help him learn to be a better GM by suggesting he could learn from the other guy.
Reply

Trust me, I totally understand where you're coming from with your rant. lol. I've done more than my share of ranting with D&D.
Reply

But anyways, your GM should have given you the XP, you are supposed to get it for overcoming the obstacle no matter how you do so. Talking your way through it means you lose nothing, but also you gain nothing - except the XP.
Reply

Wow look splendid!

nice done
Reply

This is a great image the only thing is I lose your guy a bit with the dark altar behind him. You might remove the altar and then you have the lightness of the pillar behind him so it really shows him off, or you could add a soft glow effect from photoshop at about 20% opacity to him and that would make him stand out a bit.
Still Terrific image!
Happy DNDing!

Reply