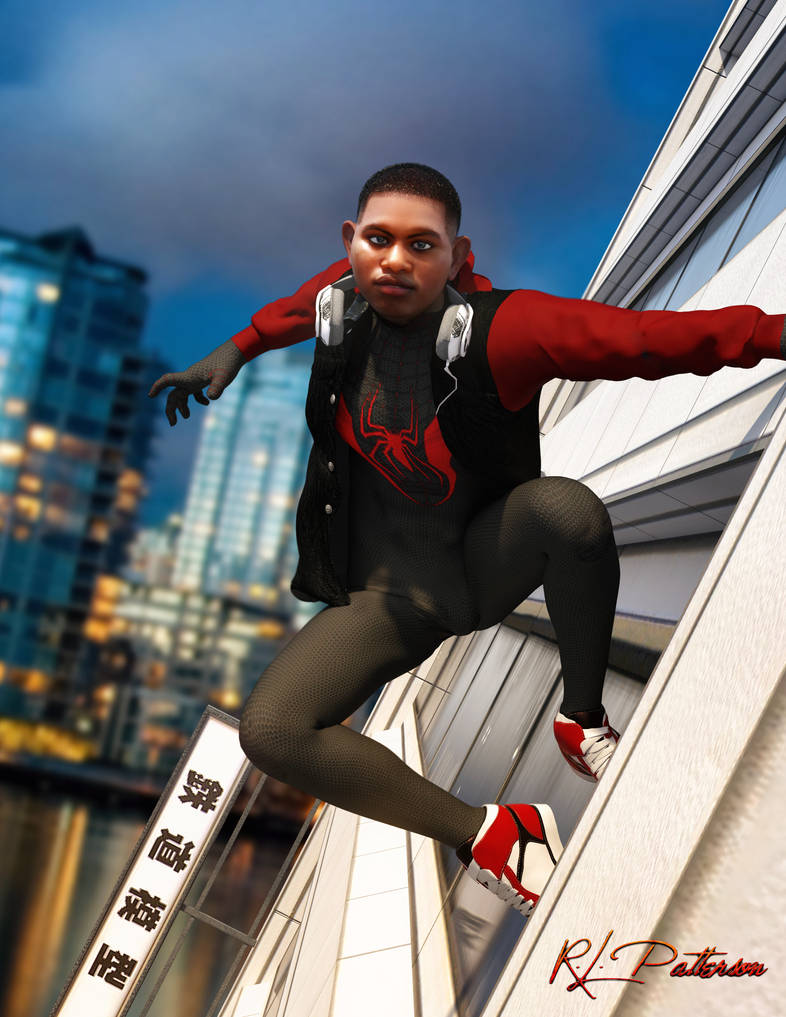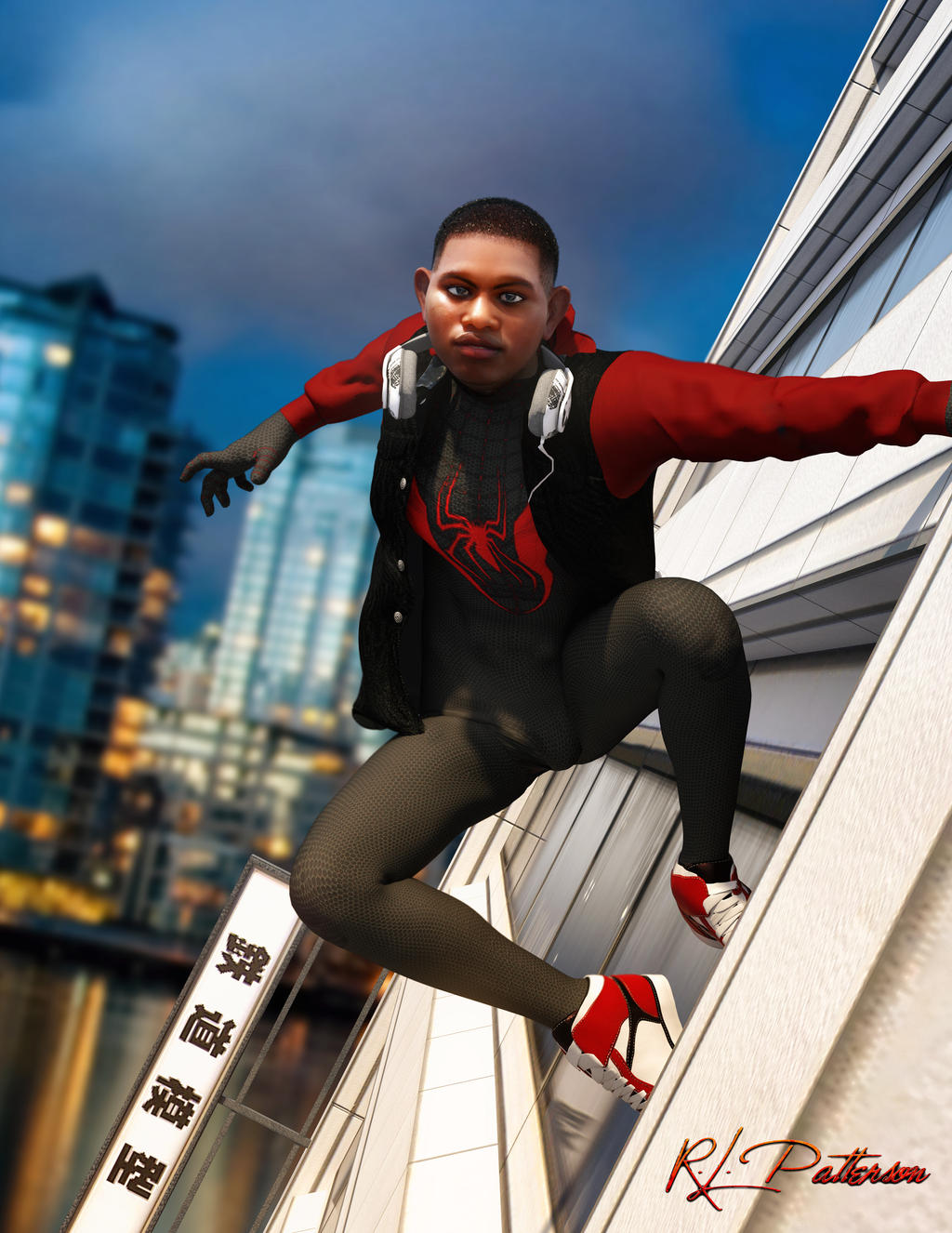 Watch
I have always liked the Miles Morales version of Ultimate Spiderman.

Aside from Miles being a great character, I think I really like Miles because he reminds me of my child.

So for my son's birthday, I drew him as Miles Morales, Ultimate Spiderman.


Great render and point of view.
Reply

Very cool! Excellent pose, great POV and 'camera' angle, super version of the character.
Reply

Looks great. I really like the camera angle and assuming that is a photographic background of a cityscape, blends perfectly with the foreground. Just saw this in the Daz galleries as well. Nice work. I hope your son loves it.
Reply